Closeout – Tibaldi Bononia Fountain Pen Collection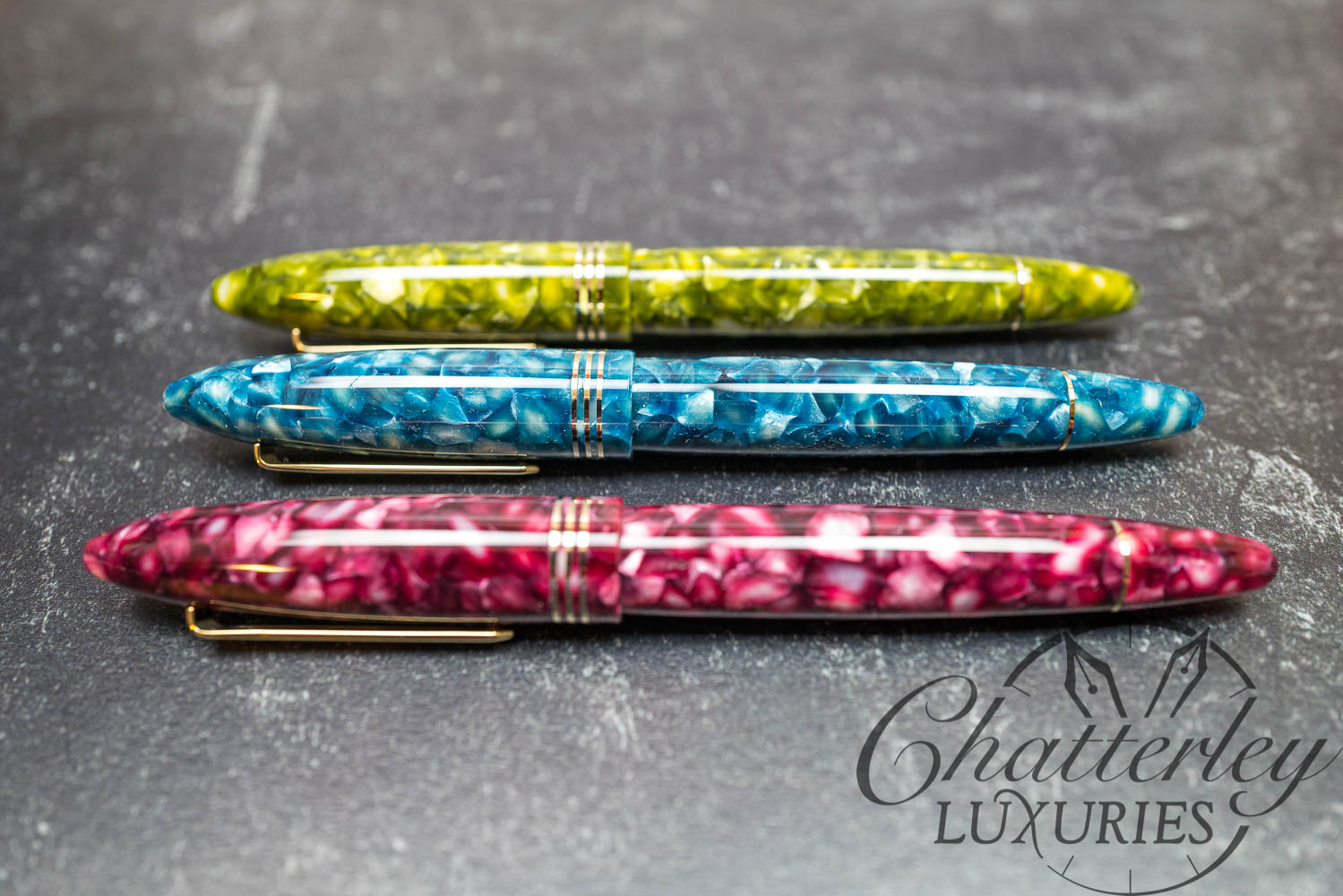 This limited edition vintage-inspired Tibaldi Bononia fountain pen collection features three lovely colors; a flecked burgundy red resin, flecked blue resin, and flecked olive green.  All three colors are accented with a pale yellow gold-plated trim. Three trim rings adorn the tapered screw-cap, which pushes to post. The pens fill via the internal piston mechanism, and come with an intricately designed bi-color #6 size 18k gold nib.
Authentically Italian, this brand is heart-beating since 1916. Originated in Florence by Giuseppe Tibaldi – a man with a singular passion for making pens. Today's collections of pens form a powerful shortlist of iconic pieces from the archives, blending streetstyle trends with fashion metrics.
Pomegranate (SOLD OUT)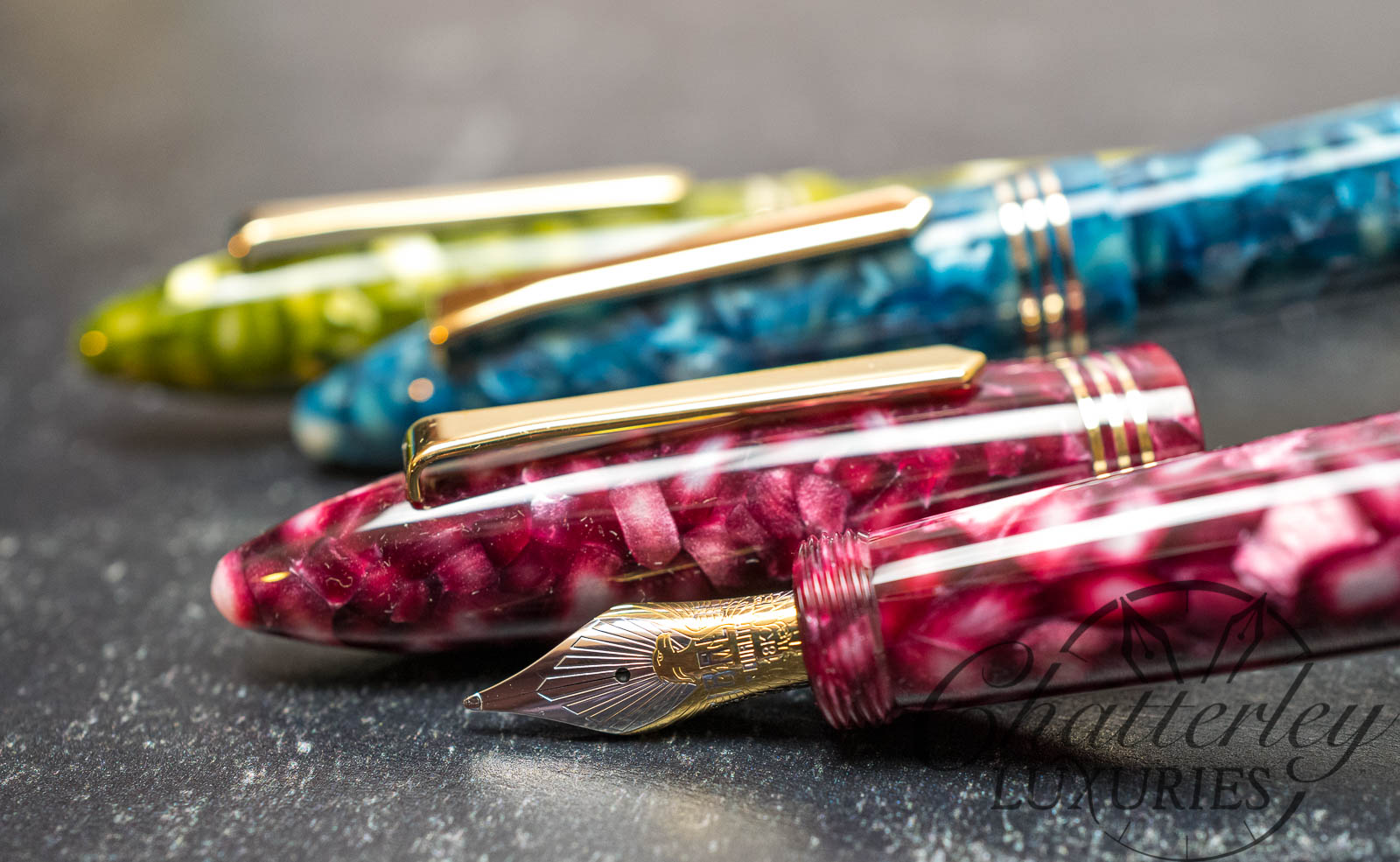 Mer du Nord (SOLD OUT)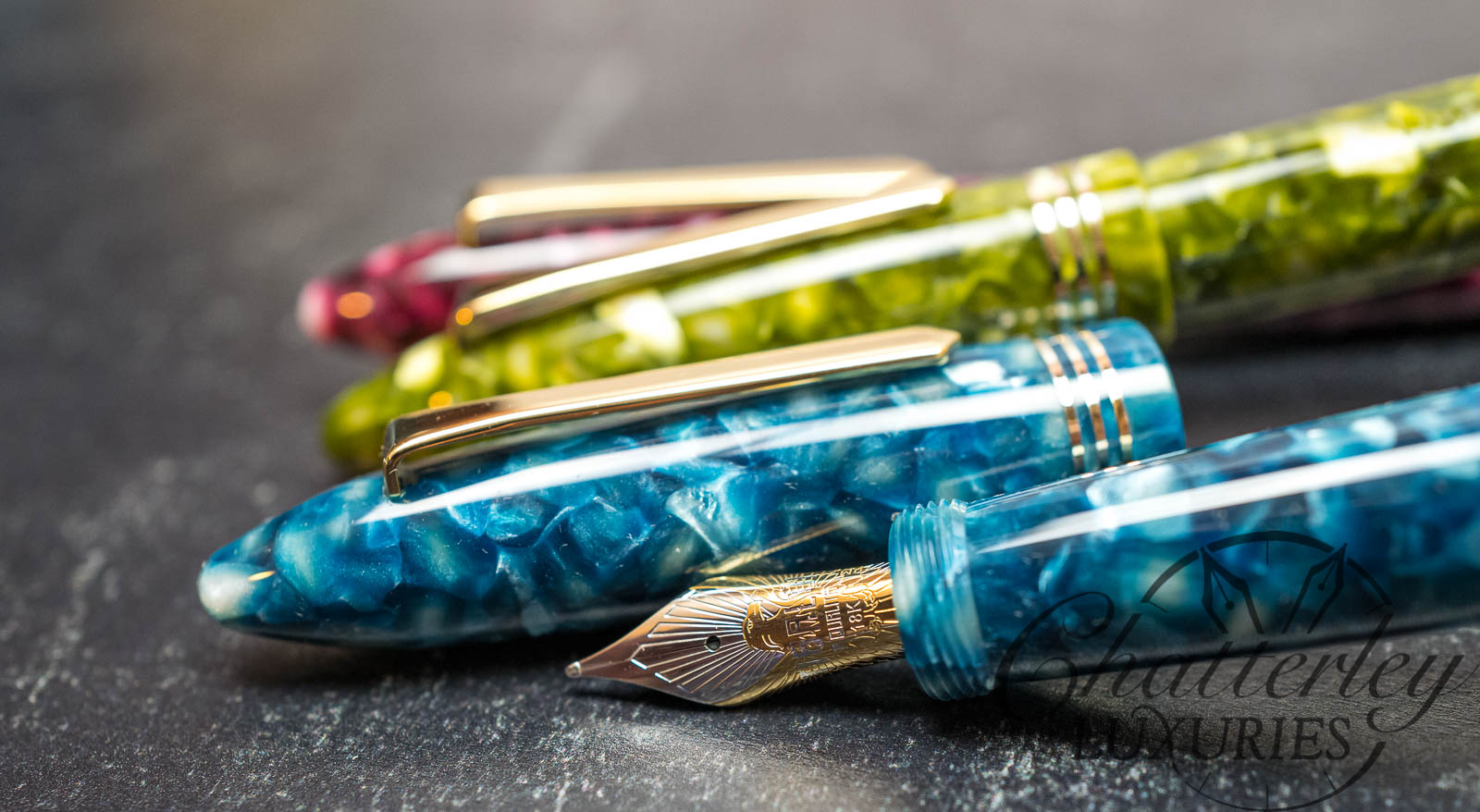 Honeycomb (SOLD OUT)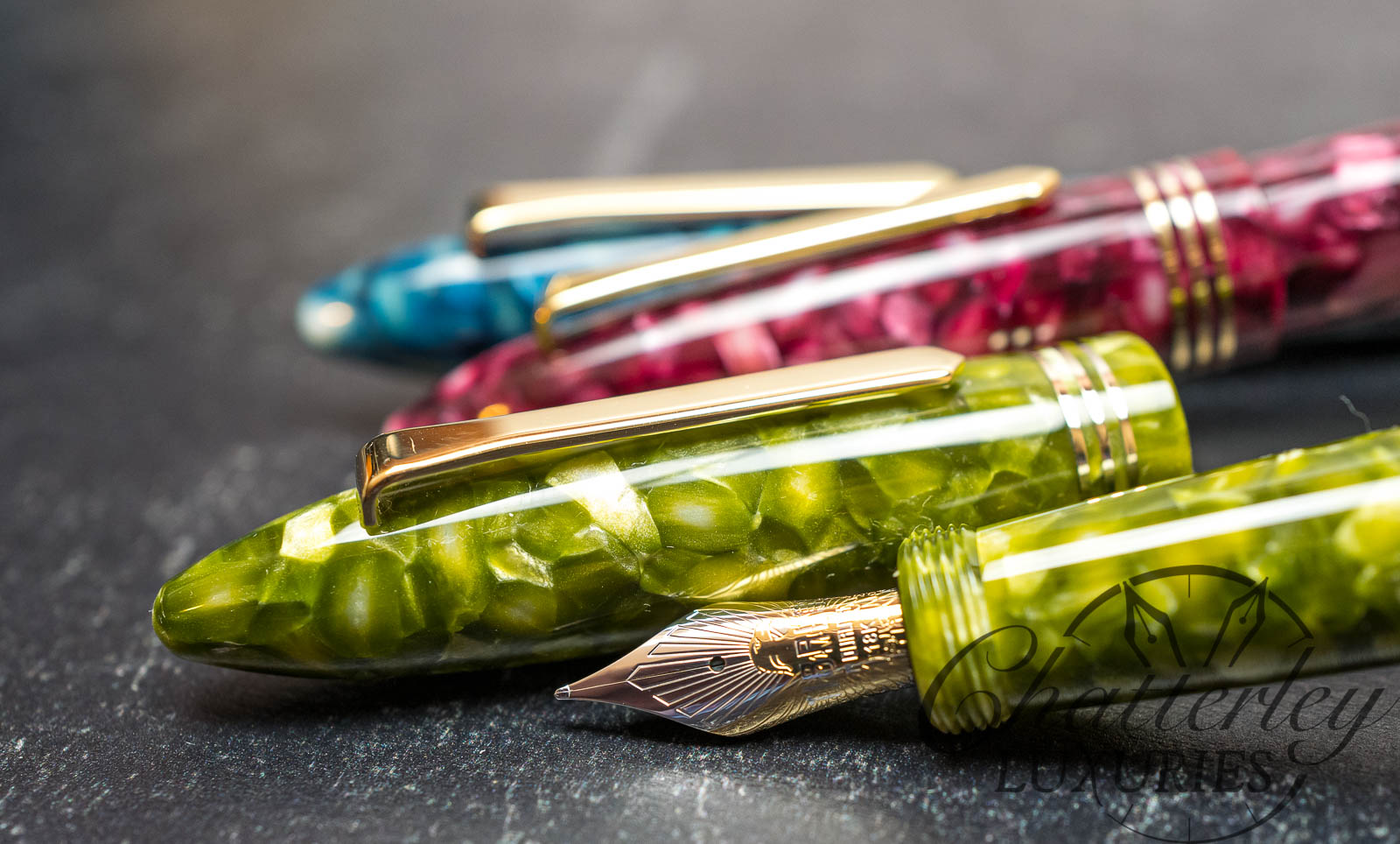 MSRP $695