The design on the pens is of a fine quality with a flat top and a great balance of weight, Danitrio manufactured over a decade ago and have since discontinued this line of pens. The design crafted into pen and trim is classy, timeless and very nicely done. The fit and finish are great. This pen has a steel Iridium tipped Medium nib.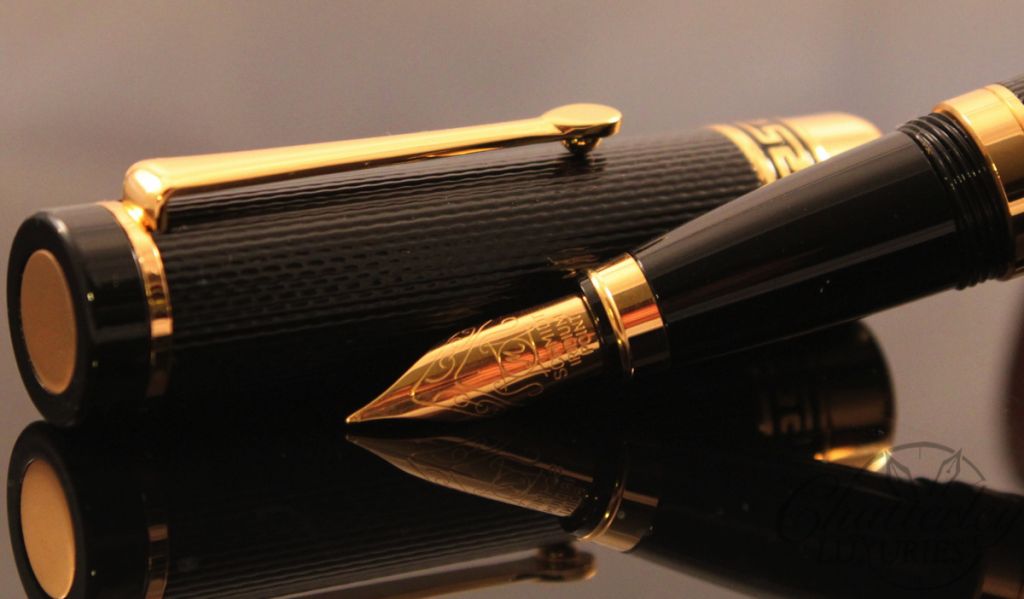 At Danitrio they decided rather to focus on a smaller range of pens, particularly the hand painted Maki-e pens. These pens here have been kept for more than 15 years in good quality. The steel nibs are in the Medium grade, also these pens fill via cartridge convertor.  These pens are threaded on the bottom so the cap posts very well.
The MSRP on this pen when it was released 20 years ago was around $60. Today the MSRP would be over $100.