Danitrio Seirei-Nuri on Densho Fountain Pen
This pen is pre-owned, but is in excellent condition.  It comes complete with original box and is equipped with an 18kt Medium nib.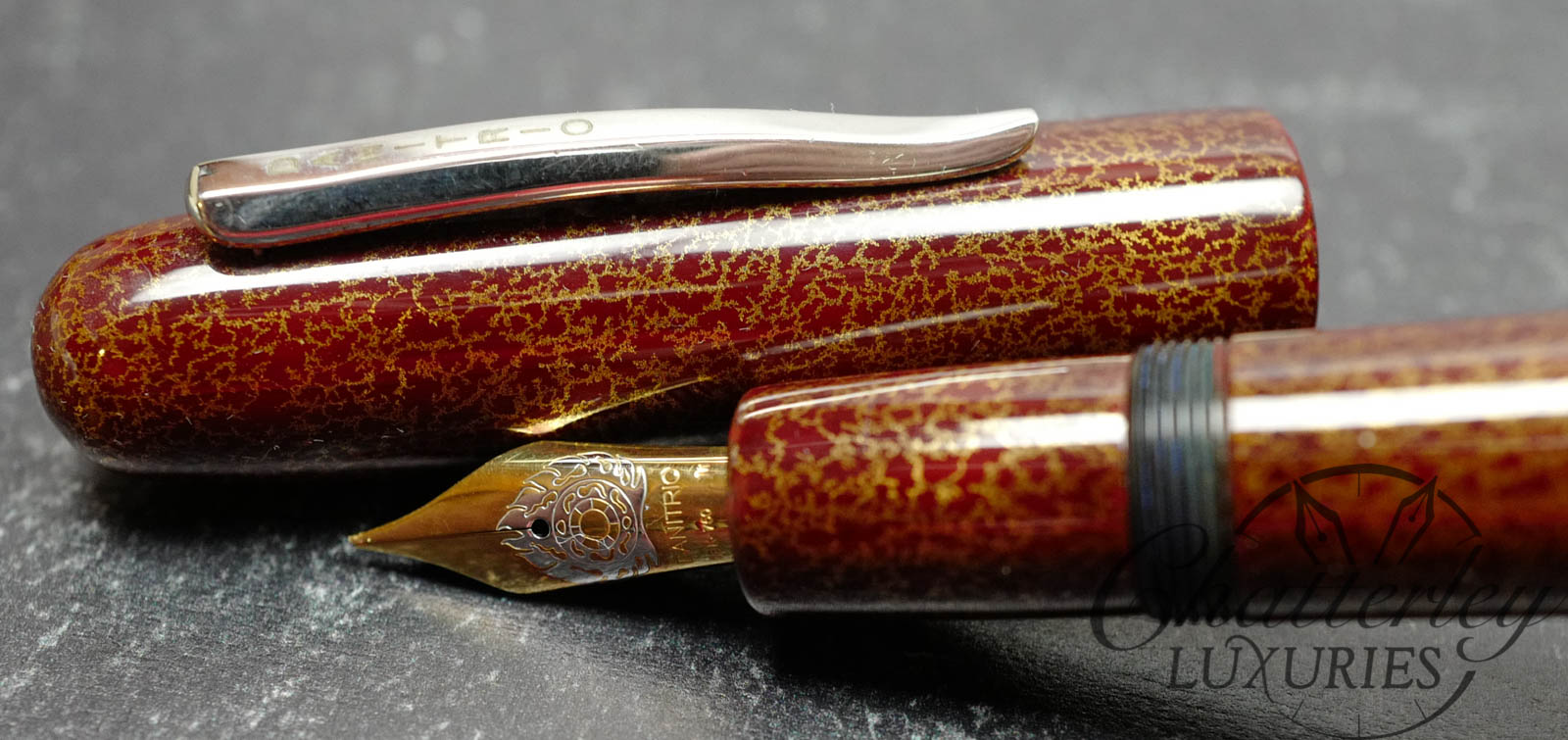 Danitrio makes beautiful pens using the Japanese skill and craftsmanship that has been mastered over the last few thousand of years. One of their lines of pens is the Densho, is the smallest pen they make that used the Eydropper system. Slightly smaller than the Takumi, but still a nice size, being slightly thicker than a Montblanc 146, but slightly thinner than a 149. They are fitted with #6 size 18kt gold nibs and fills via eye dropper.