Danitrio Urushi Tamenuri-Ki Densho Fountain Pen
This pen has been lovingly used.  It does not come with box or papers.  It is equipped with an 18kt Broad nib.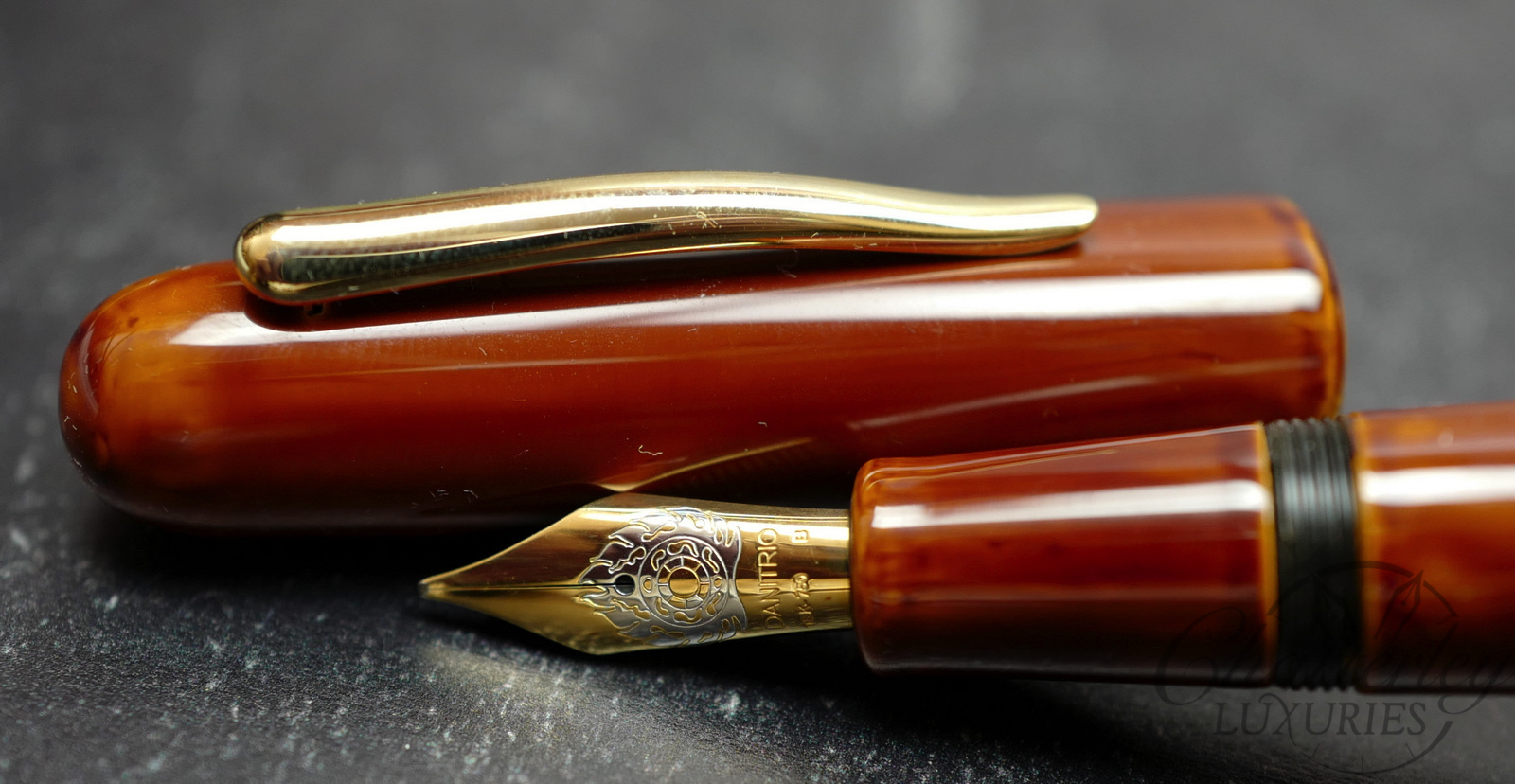 For over 2 decades now Danitrio has made and remarkable hand painted pens using the Japanese skill and craftsmanship. During the peaceful Tokugawa Era (1603-1868) Samurai had too much leisure time to spend, and the designs by Urushi paintings on their scabbards became fashionable as salesmen's ties in dress suits today.
The pen fills via piston filler and features a size 18kt gold nib.