Delta Vatican Gold Trim Limited Edition Fountain Pen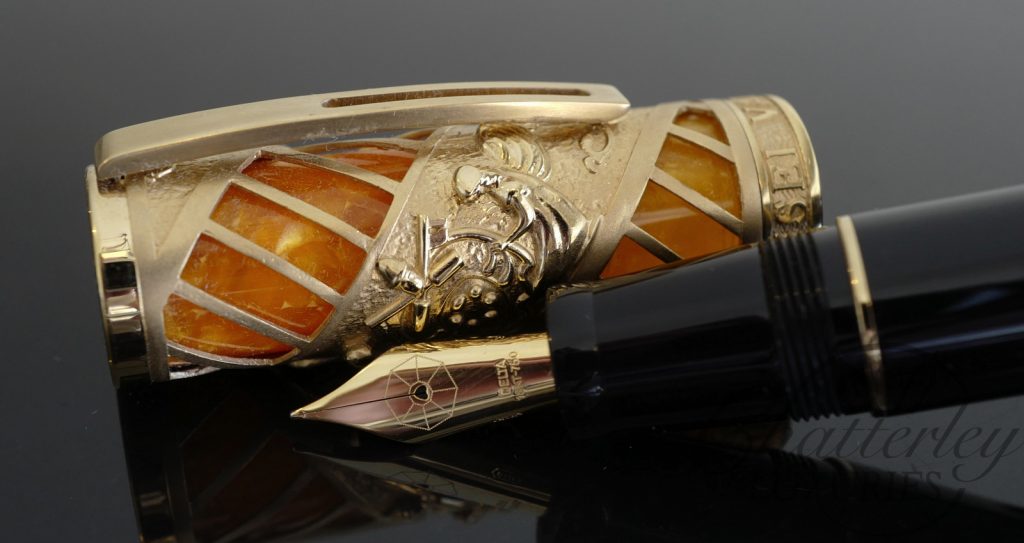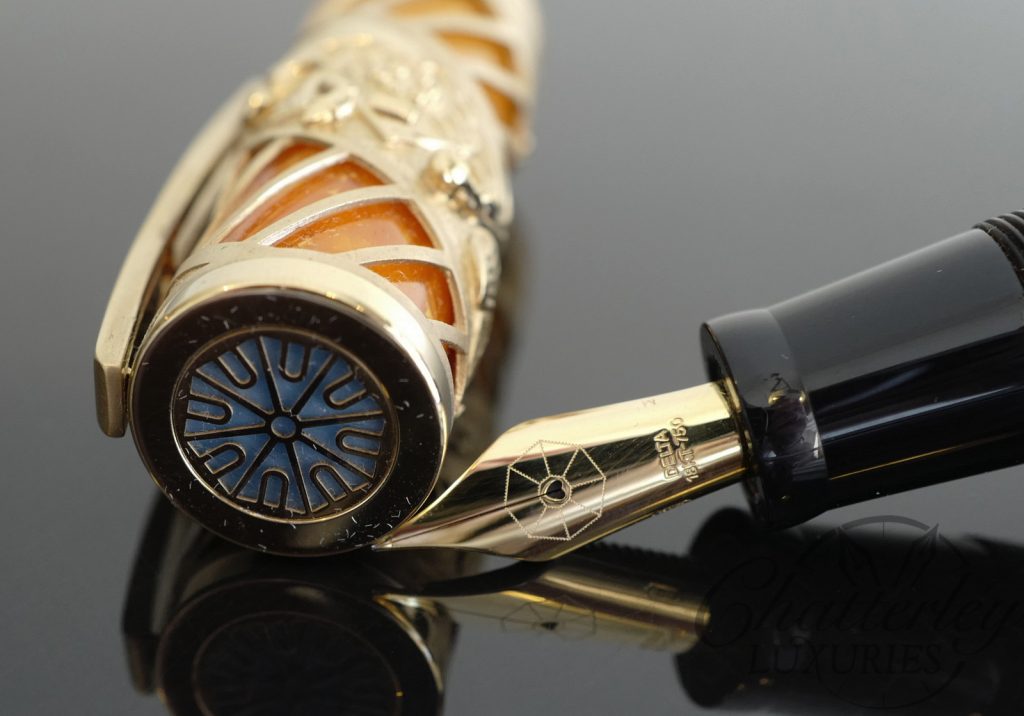 With the launch of their new Vatican Pen at the end 2014, Delta pays homage to the innovative 19 th-century architect and engineer Giuseppe Momo.
Born in Vercelli in 1875, Giuseppe Momo is famous for his work featured in many important religious buildings throughout Italy, especially in Turin and Piedmont. In 1932 Pope Pius XI commissioned Momo to transform the Vatican by designing a new entry allowing access for visitors to the exhibition grounds of the Vatican Museum.
His design for a staircase became the famous Double Helical Staircase. The project took 2 years to complete.
The Vatican Museums feature several impressive galleries of artwork and artifacts collected by popes over many centuries. Displays include the Raphael rooms and the famous painted ceiling of the Sistine Chapel as well as other masterpieces. The Momo Double Helical staircase is one of the most photographed pieces in a museum that features 9 miles of art. Made up of two wrought iron intertwined spirals; one leading upwards, one downwards shaped like a double helix, the staircase itself serves as an impressive work of art in its own right.
The new Delta Vatican Pen Collection is crafted by hand using a selection of rich materials carefully selected to showcase the artistic design. The cap of each pen features a stylized reproduction of Momo's greatest work of art, the Double Helical staircase. Using traditional jewelry techniques, the vibrant orange resin cap is encased in a deep relief overlay in solid sterling silver which reflects both the shape of, as well as design features from the Momo staircase.
The cap top is finished to reflect the design of the skylight located at the top of the Momo Staircase. The barrel is fashioned of a highly polished jet black resin, set off by a band of matching bright orange marble resin and sterling silver.
This Vatican Edition features the piston filling mechanism. This Delta Vatican pen is fitted with the a 18kt gold nib in a choice of three grades (F, M, B) to allow the perfect choice for any writing style.
DV26217 Piston Fountain Pen Gold Trim, MSRP $2,000.00