Esterbrook Estie Gold Rush Frontier Green Fountain Pen Collection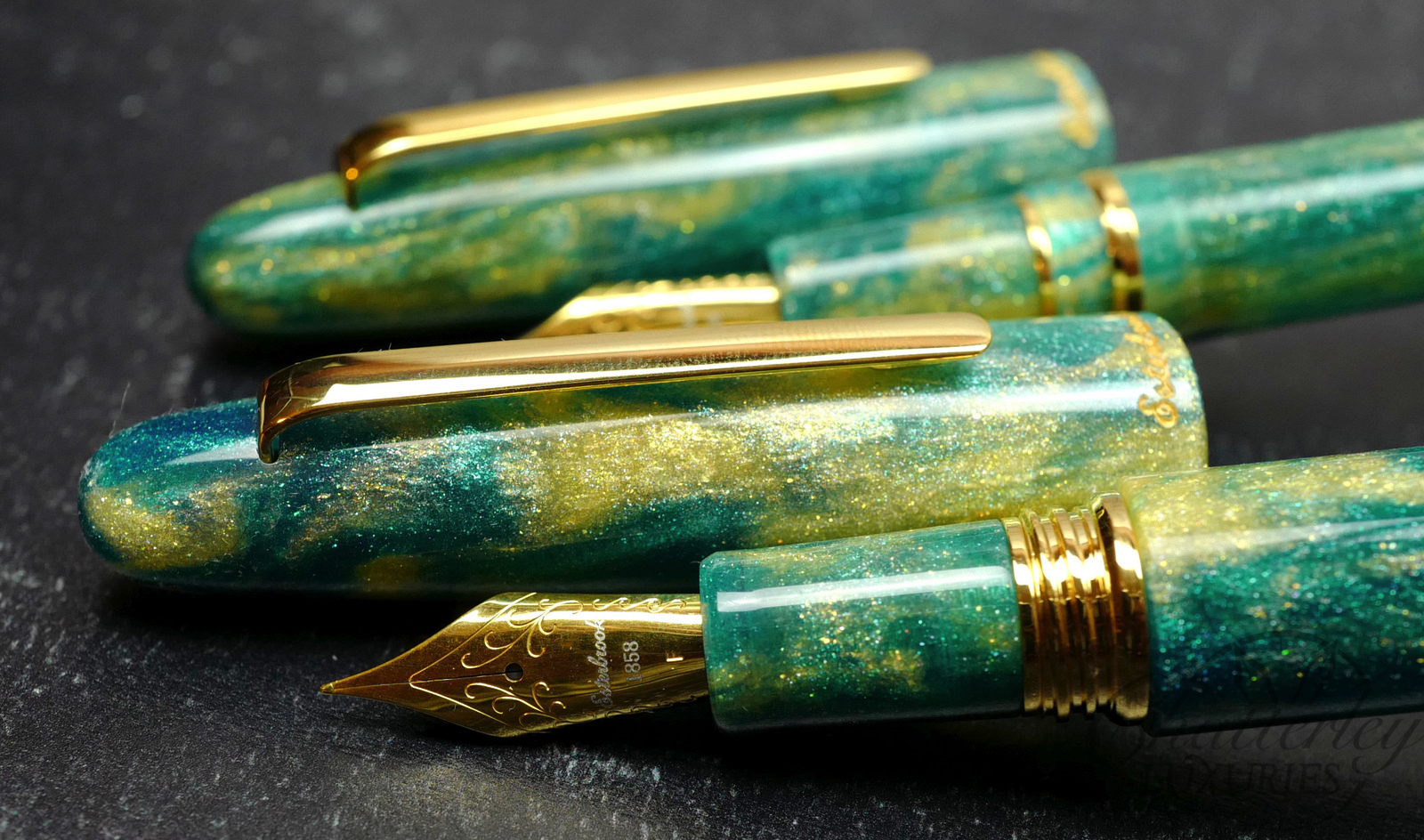 From the Esterbrook Company:
To continue their celebration of the Gold Rush's place in American history and honor Esterbrook's own history, the Esterbrook Estie has been reimagined in this new limited edition gilded color, Frontier Green.
The Premium Gold Rush Estie's will all be available as Standard and Oversized gold-trimmed Fountain Pens with standard Extra Fine, Fine, Medium, Broad or 1.1 Stub nibs. It is also available with the "Journaler" nib for $50 additionally.
The Gold Rush Estie's are available in limited quantities and will be gone just as quickly as the gold boom was.
Specifications
US DiamondCast material
Hand blended color options
Fountain Pen oversize
Fountain Pen traditional size
Cartridge and converter filling system
Jowo 6 nib in EF, Fine, Medium, Broad, Stub 1.1 and Custom Journaler
Cushion cap closure
Inner cap cover system
Exclusive and limited production
Mirror like polishing
Luxury gift box
Matching roll of washi tape
MSRP on the Standard version $350
MSRP on the Oversized version $395