Esterbrook Navy Pen Nooks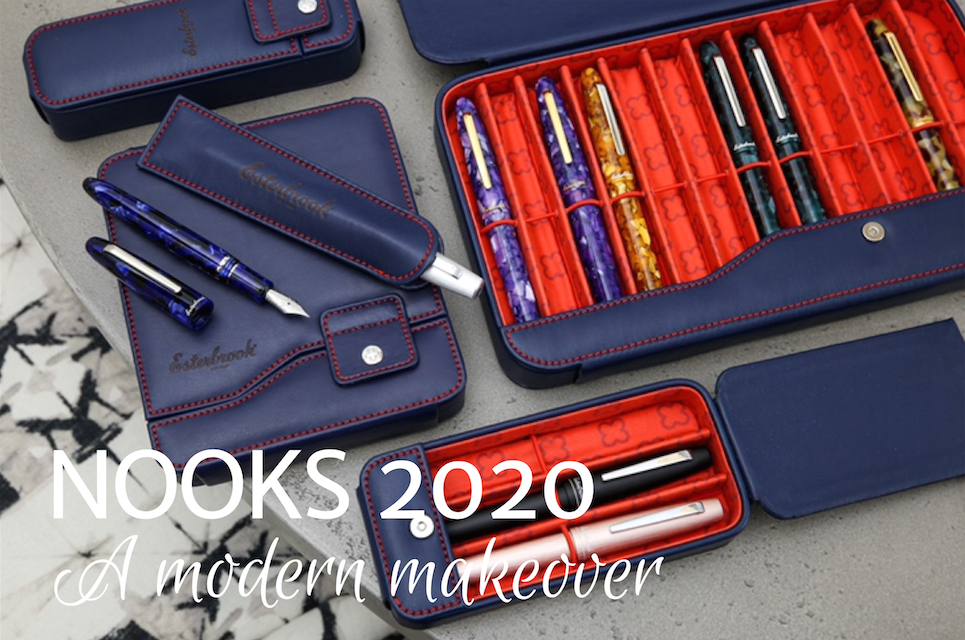 Meet the next in our series of Esterbrook Nooks. 
For this edition, we've given our wildly popular Nooks a summer makeover. 
The look is sleek and classic, with detailing that suggests race cars and sailboats, whichever you fancy. 
We've paired subtle navy leatherette with contrast red stitching, silver hardware and lined the interior with our Esterbrook Eternity symbol.   
We've traded in the pull–out drawer for a flap that easily snaps and unsnaps to reveal your collection, which is housed in individual, cushioned sections and secured with elastic for safekeeping.  
Choose a Navy Nook for one, three, six or twelve pens. It's a modern look to gussy up your everyday carry for the season.   
Single Pen Nook  MSRP $85.00
Double Pen Nook   MSRP  $95.00
Triple Pen Nook   MSRP  $125.00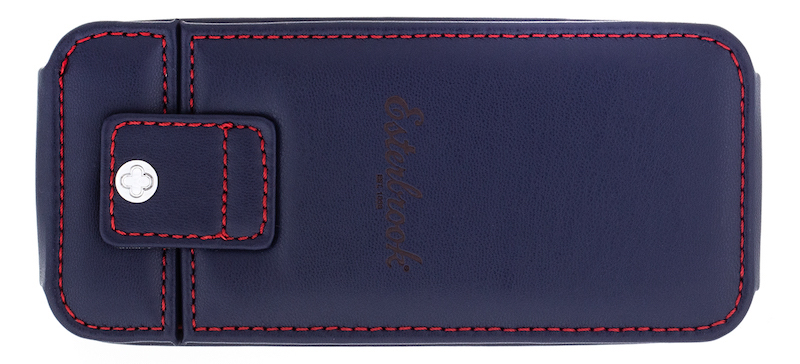 Six Pen Nook   MSRP  $150.00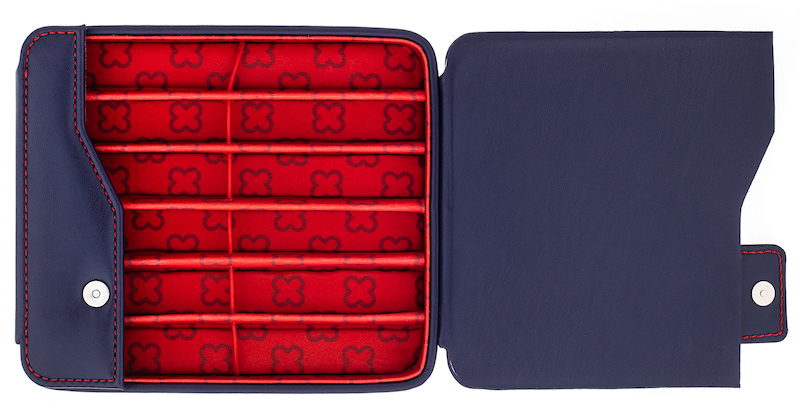 Twelve Pen Nook   MSRP  $175.00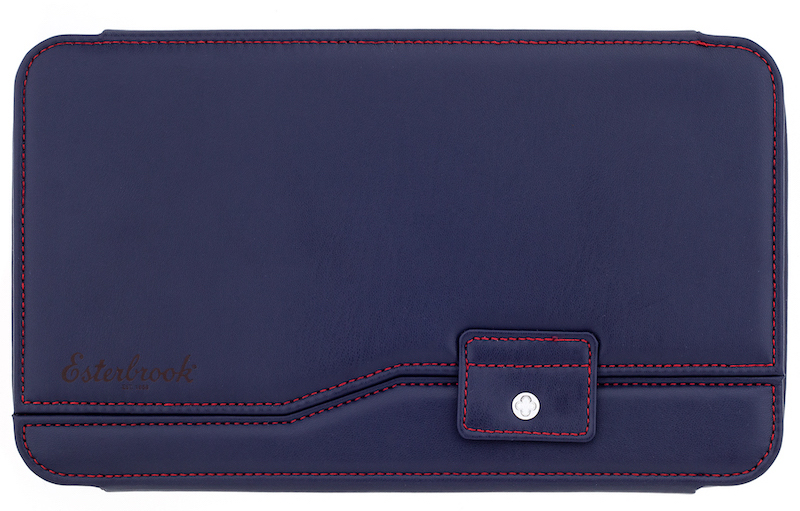 If purchased individually and shipping within the US, the one, two and three pen cases will ship USPS Priority small flat rate shipping.  Check out as normal with UPS Ground free shipping and we will get it out via USPS.