Visconti Voyager Meteor Hand-Painted Brown & Green, a Visconti Fountain Pens Limited Edition
The Visconti Hand-Painted Fountain Pen  was created as part of a limited edition of 10 pieces worldwide, and is a custom Visconti piece. This pen employs Maki-e techniques using Meteorite powder.  This has an 18kt Gold Visconti medium nib, other nibs may be available upon request.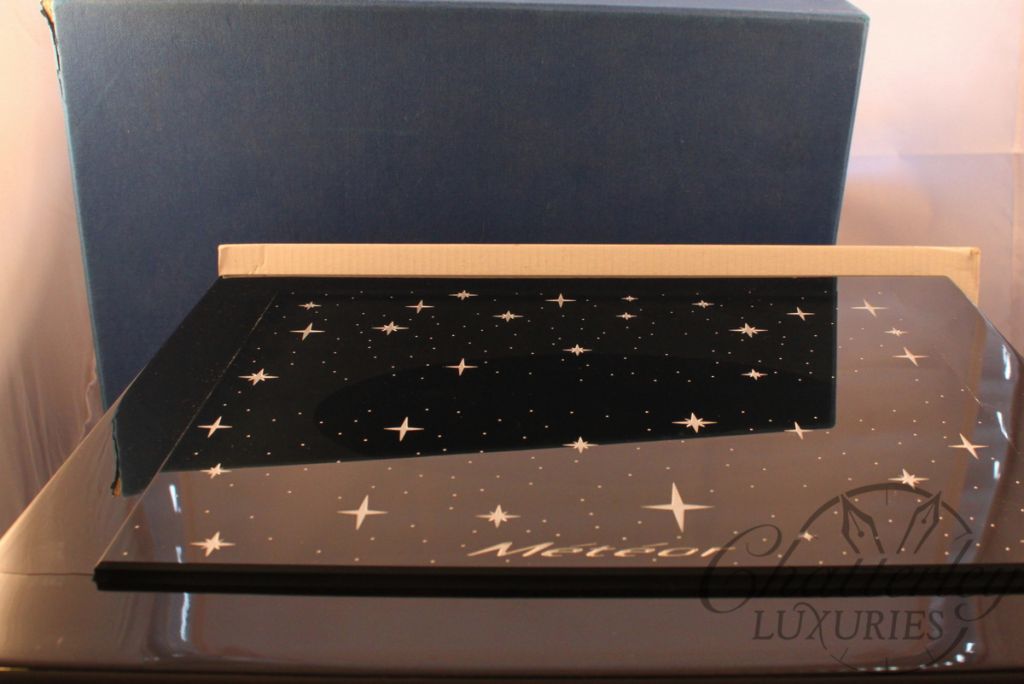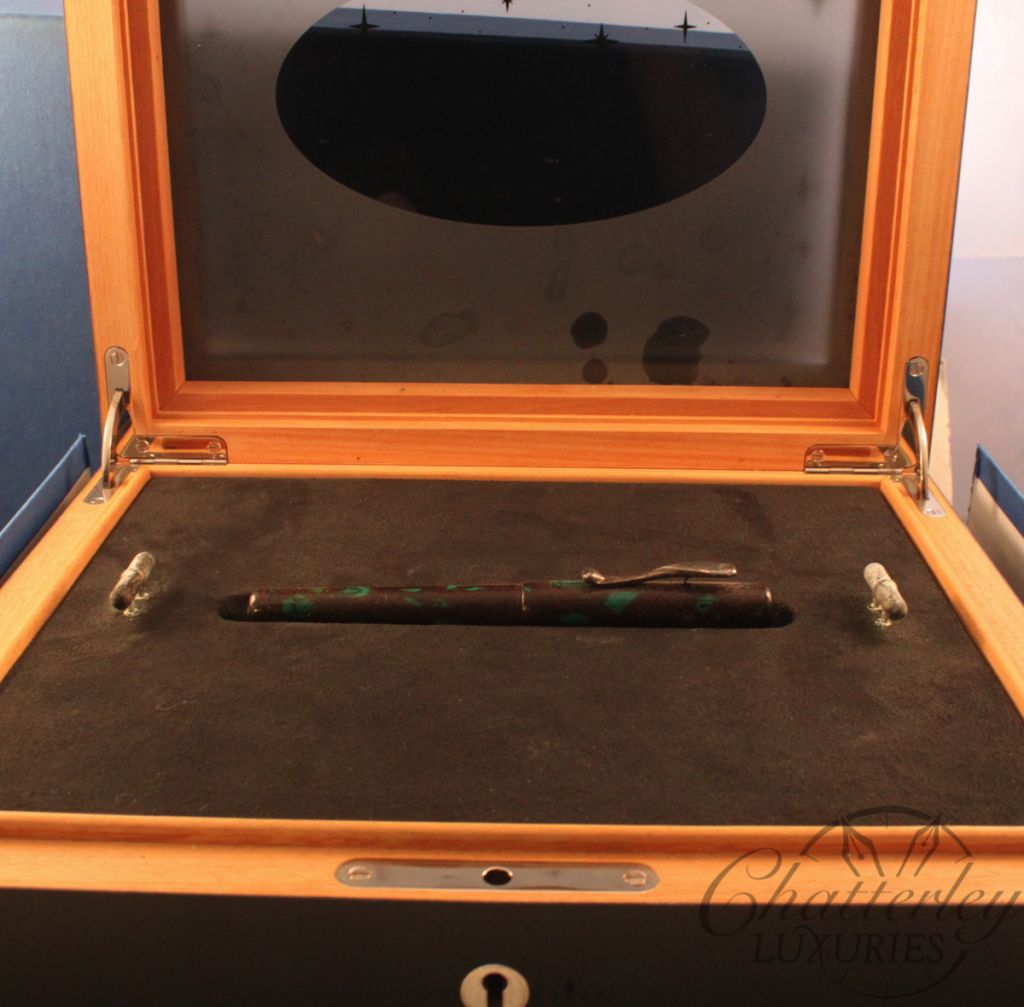 This pen carried an MSRP of 6,000 €, when it came out around the year 2000. The box and packaging have been made by the famous Elie Bleu Paris. It is a substantial box with a glass top. We have two of these works for sale here, the other one is brown with gold trim. All in all very cool pieces, and the paintings are well done.