Leonardo Furore Grande Blue Hawaii Fountain Pen
This pen is lovingly used.  It is equipped with a Steel Fine nib and comes complete with box and papers.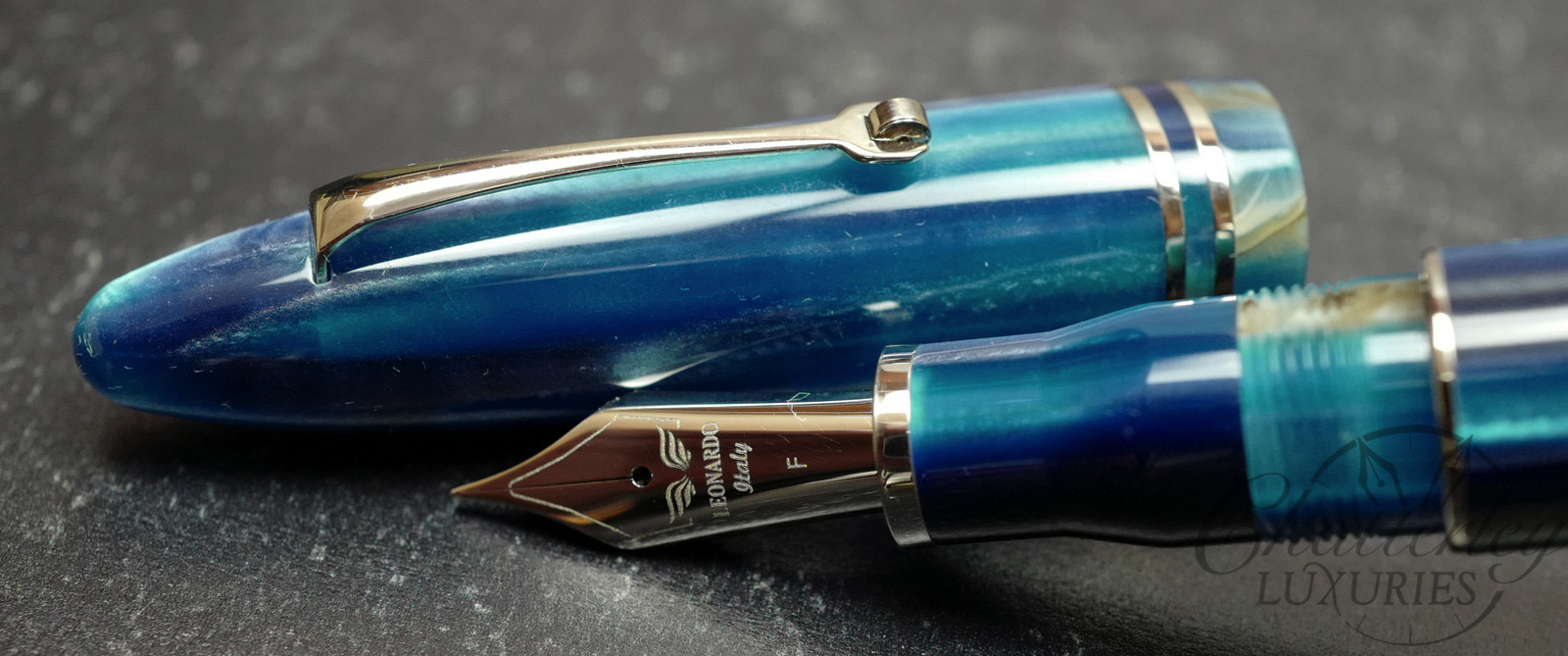 The new pens from Leonardo! Unlike the previous MomentoZero model, these new Furore pens have rounded-off blind caps and caps, making for a streamlined pen. As you've come to expect from Leonardo, these pens are handmade in Italy from beautiful acrylics. Handmade quality for an affordable price!