Leonardo Momento Magico Burgundy Celluloid Fountain Pen
This pen has been lovingly used.  It does not come with box or papers.  It is equipped with a 14kt Fine nib.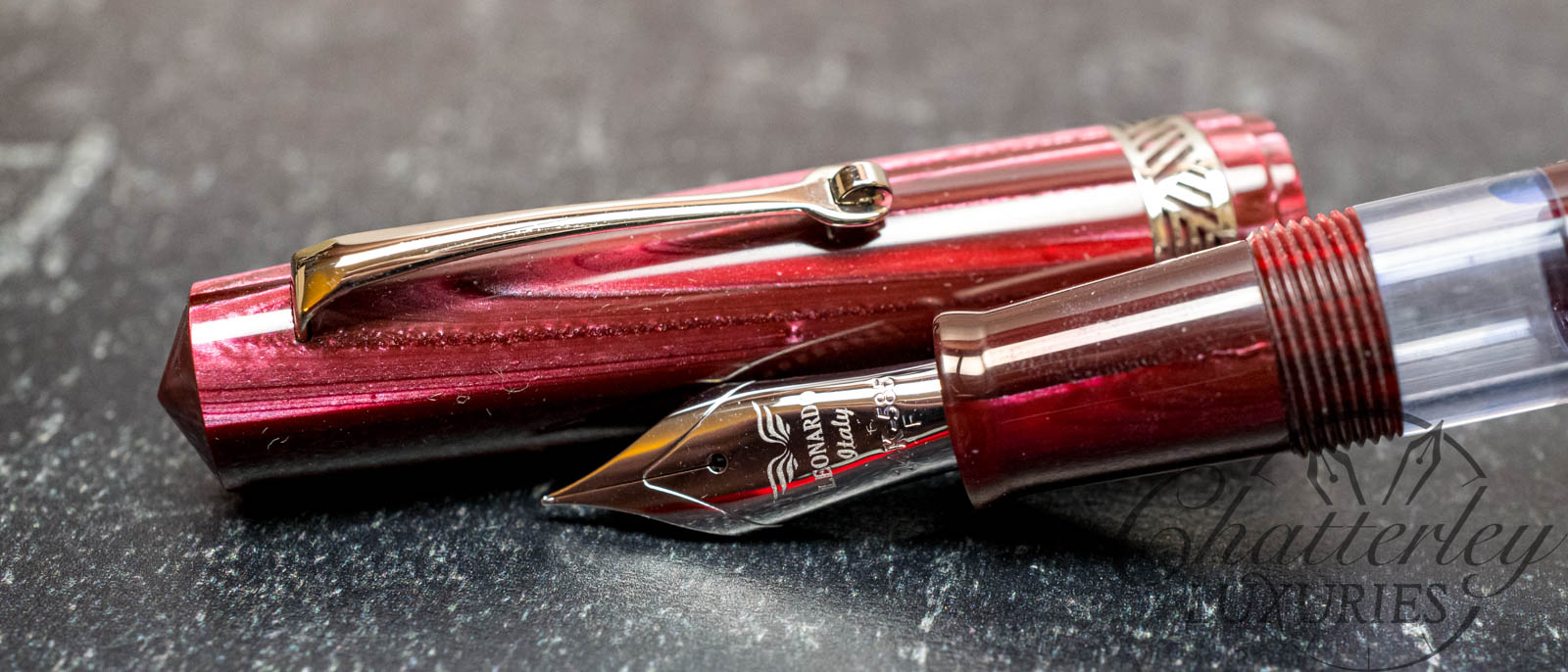 The pen body has a transparent window in which you see the ink level. The window length is 10mm then allows you to see very well the inside of the body.
Another element that characterizes the Momento magico is the possibility of completely disassemble the pen body, knob, piston and feed/nib.
The cap is characterized by a central band perforated with a detail of the decorations belonging to the period known in the history of art as "geometric art" and therefore means the production of decorations of Greek civilization between 900 and 700 BC, which takes its name from term traditionally used for ceramics, production of the same period.]