Montblanc 100 Year Anniversary Historical Limited Edition Fountain Pen
This pen is Lovingly used with box and papers.  It comes with a Medium nib. Its in great condition. A few small marks on the nib as you can see in the pictures.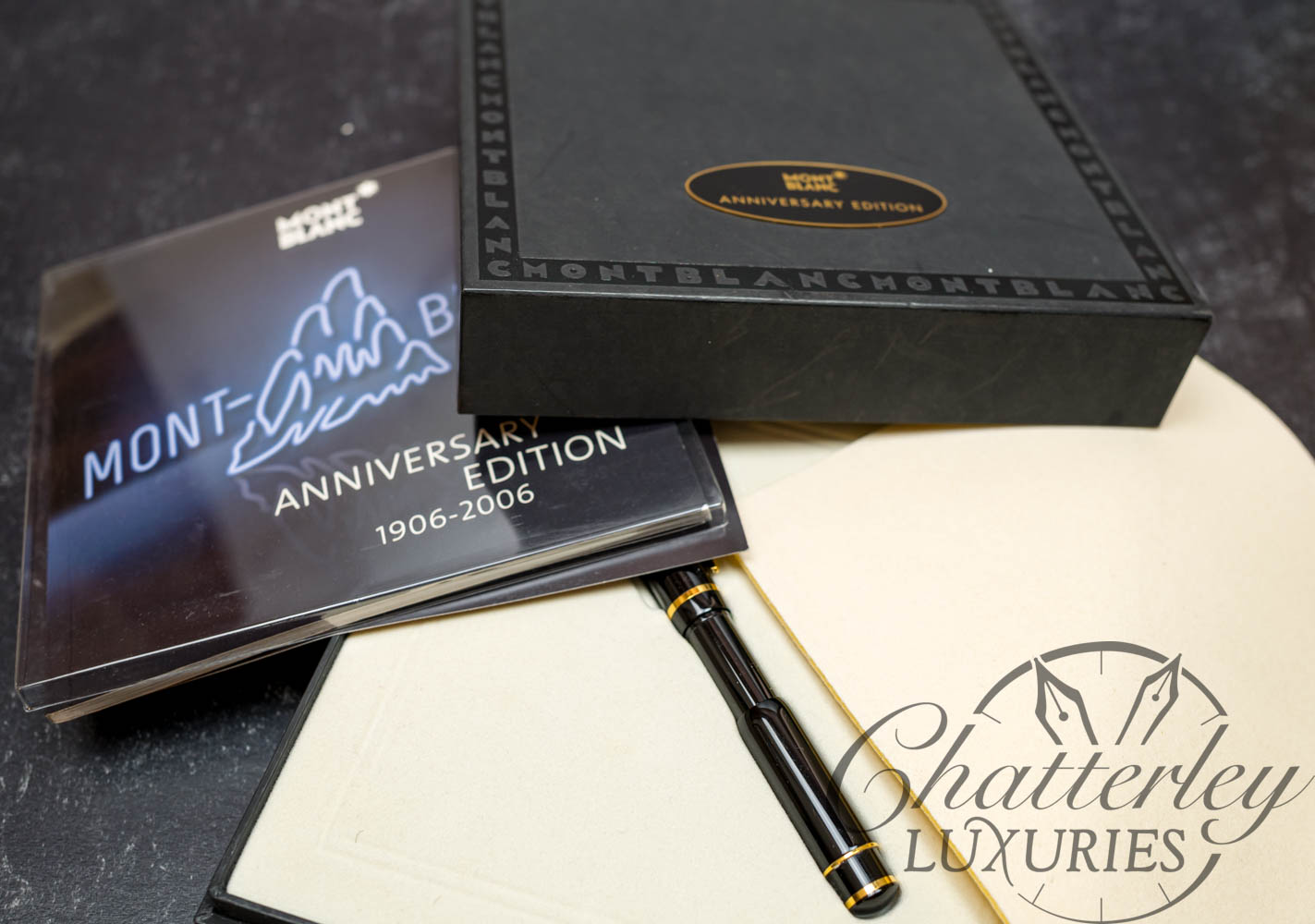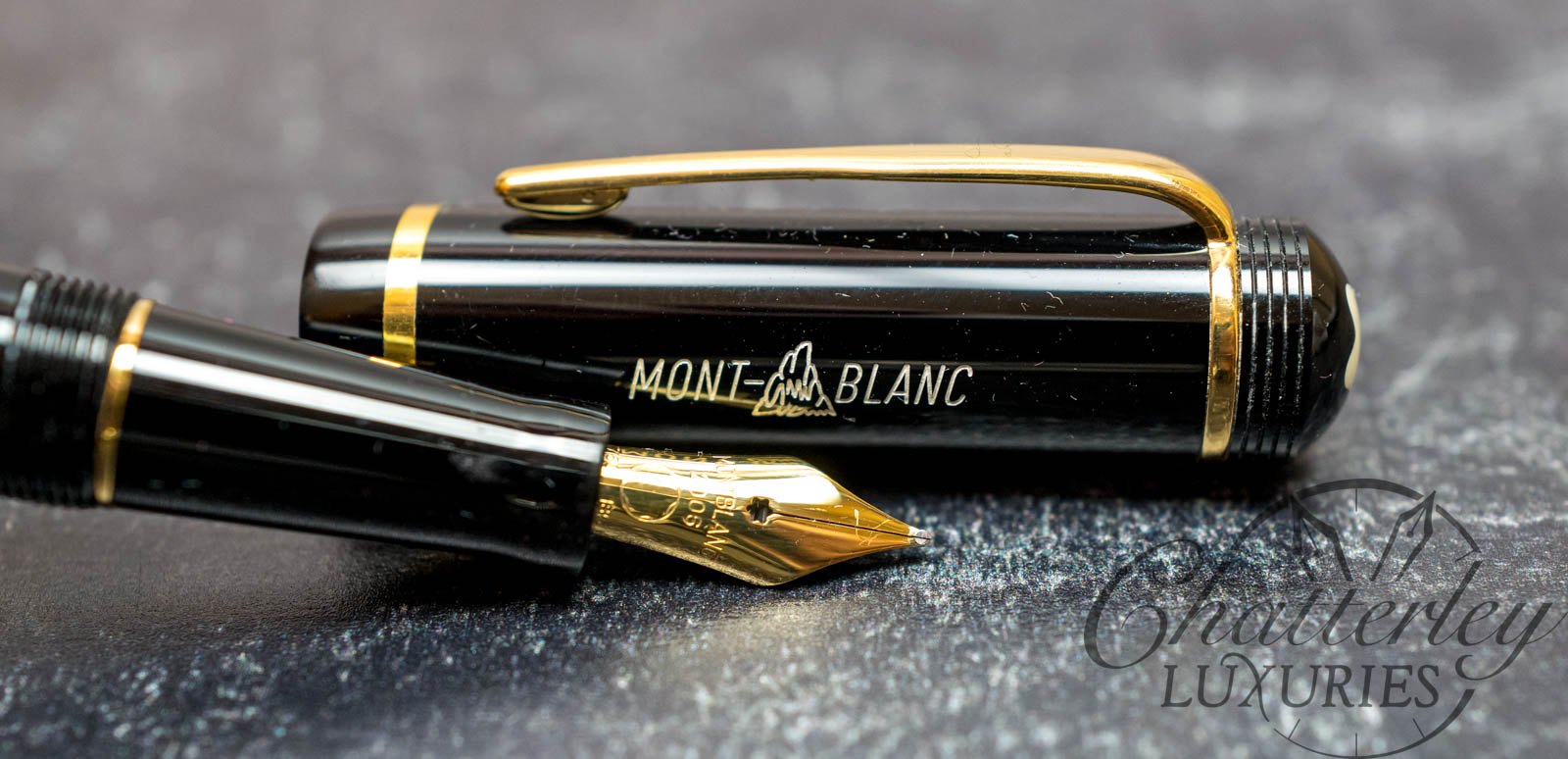 The 100 Year Historical Pen was an edition that came out in 2006 and was to replicate a Safety Filler. Its a Cartridge Converter Fountain Pen and comes with a Solid Gold nib.