Montblanc Charles Dickens Limited Writers Edition Fountain Pen
Up for sale is a Montblanc Charles Dickens Writers Series Limited Edition Fountain Pen. This pen Comes with its inner box.
This pen is fitted with a Medium nib and still has the Nib sticker on it. The pen is in Great condition with light (polishable) Tarnish on the cap.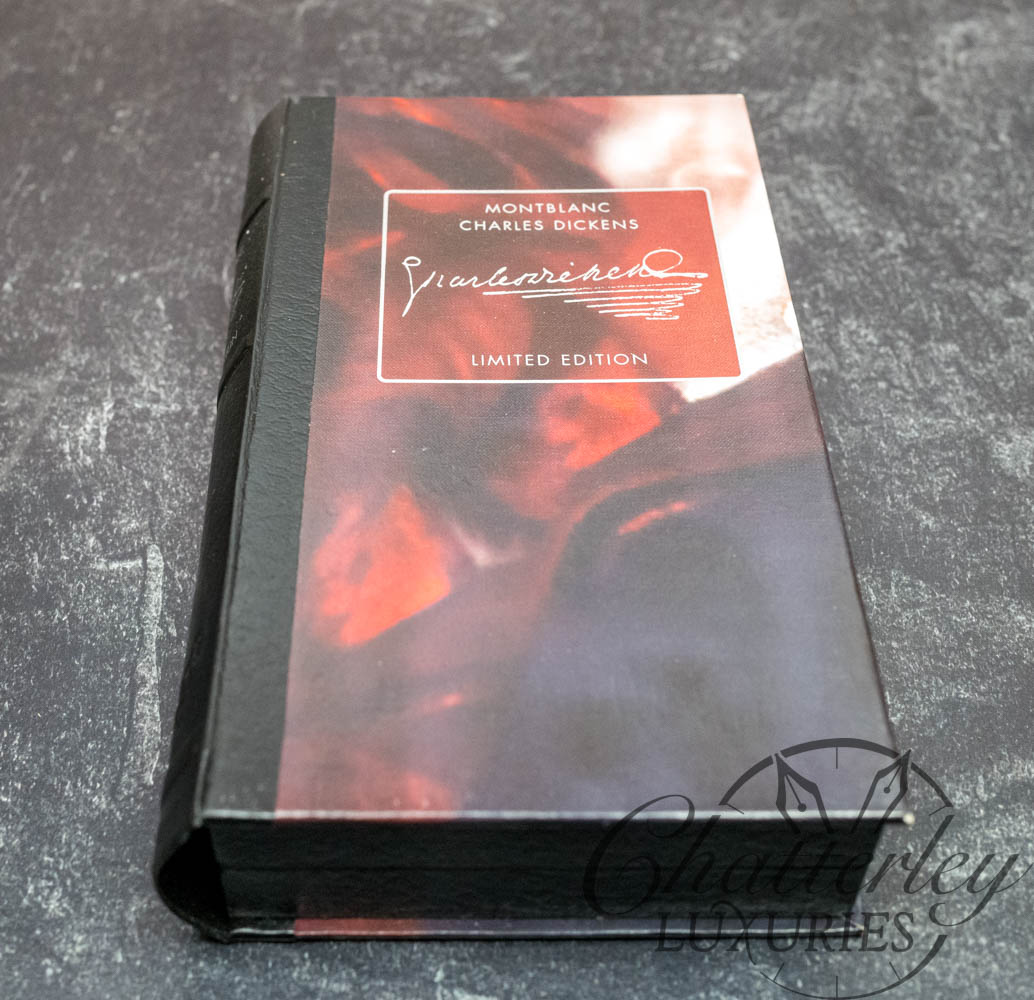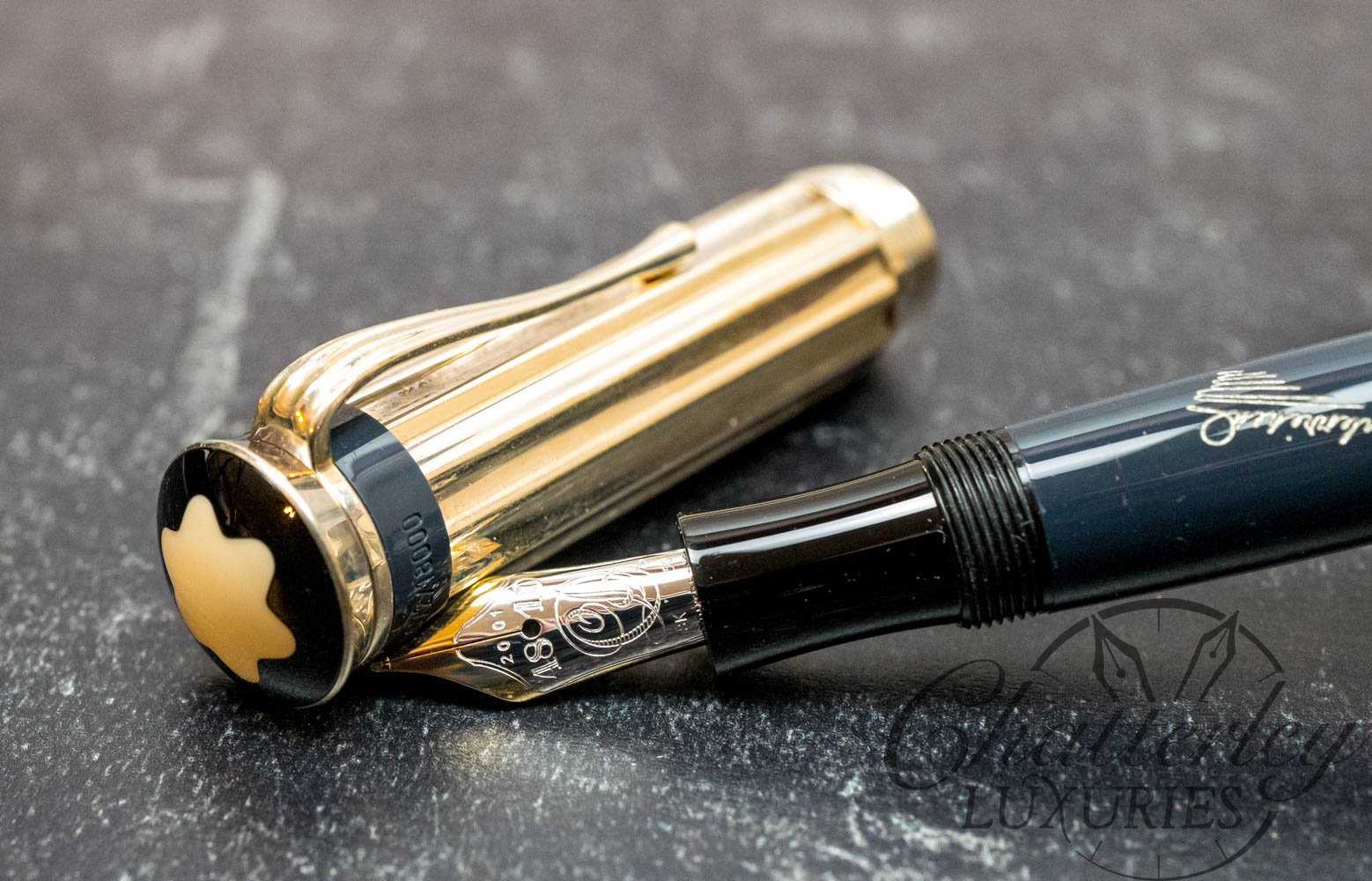 Here is some information from Montblanc…
The Victorian era is generally viewed as one of the most outstanding periods of English culture. Its special elegance is recaptured in the pens from the Writers Edition Charles Dickens. The barrel, made of the finest greenish precious resin, is decorated by the writer's signature.
The 925 sterling silver fluted cap and the rhodium-plated 18-karat gold nib, with its engraving of the monogram of Charles Dickens, provide an elegant finishing touch to this tribute to the most famous author of the Victorian era.
Charles Dickens is still one of the best-known and most frequently read authors of English literature. His unique skill for creating true pictures from words, his unerring feel for the mood of Victorian England and the power and passion of his trenchant and satirical narratives have alternately made his readers laugh and moved them to tears.
Charles Dickens' masterpieces such as "Oliver Twist" and "David Copperfield" have not lost any of their fascination, even in today's world.
Launch: 2001
Limitation:
18.000 Fountain Pens
12.000 Ballpoint Pens
4.000 Sets, including a fountain pen, ballpoint pen and a mechanical pencil
Greenish precious resin
925 sterling silver cap and mountings
Rhodium-plated 18-karat gold nib