Montblanc Donation Pen Johannes Brahms Ballpoint
This pen has been lovingly used.  It comes complete with box and papers.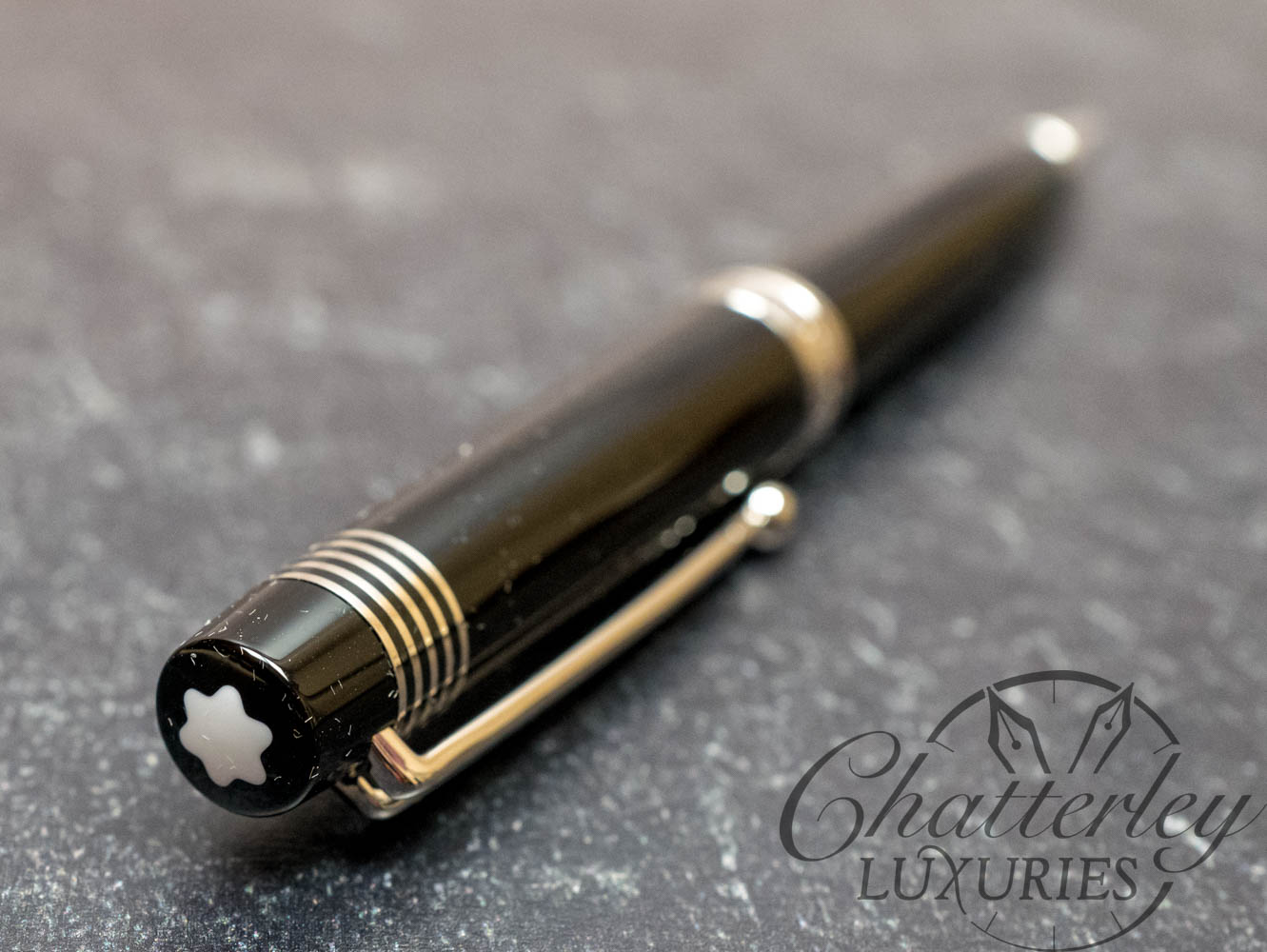 With the Donation Pen Johannes Brahms, Montblanc honours one of the most important personalities in the history of classical music: Johannes Brahms. His exceptional talent for muiscal expression and his outstanding contribution to the evolution of composition place Brahms for the posterity alongside Bach and Beethoven in the great canon of classical conductors.Johannes Brahms – the greatest musical virtuoso of the Romantic period.
The cap and barrel of this Special Edition of black precious resin with their platinum-plated fittings are complemented by design details inspired by the fascinating world of classical music to which Brahms dedicated his life. As a symbol of Brahms's constant striving for perfection in music, the clip of the Donation Pen Johannes Brahms Special Edition is inspired by a tuning fork – the instrument that guides a musician through the maze of music with its pure tone.
The clip shaped like a tuning fork and the five lines of a music staff decorating the cap bring to mind the excitement of symphony scores and orchestras tuning up for a performance. The harmonic design composition of this Special Edition is completed by Brahms' signature, elegantly engraved on the cap ring.