Description
Montblanc Pens Imperial Dragon Limited Edition Fountain Pen
This pen is equipped with a Medium nib and has been filled and used before. It is in excellent condition with no signs of wear. Also it comes complete with the box, outer box and paperwork.
This Writers Edition Imperial Dragon give life to the glorious creature, and highlights why the dragon has fascinated many generations and cultures. This pen is adorned with an elaborate dragon clip made from 925 Sterling Silver. The Imperial Dragon has been fitted with Rubies in the eyes of the dragon on the clip, glowing magically.
The dragon clip and the engraved cap ring is in contrast to the precious resin body. The nib is made of 18kt gold and plated with rhodium. The nib engraving pays tribute to the mythical dragon with portrait of the dragon head.
Asia is home to some of the oldest cultures, which have also had a considerable influence on the Western world. Philosophy, medicine and astronomy, the calendar and paper and ink were part of everyday life in Asia long before they came to Europe.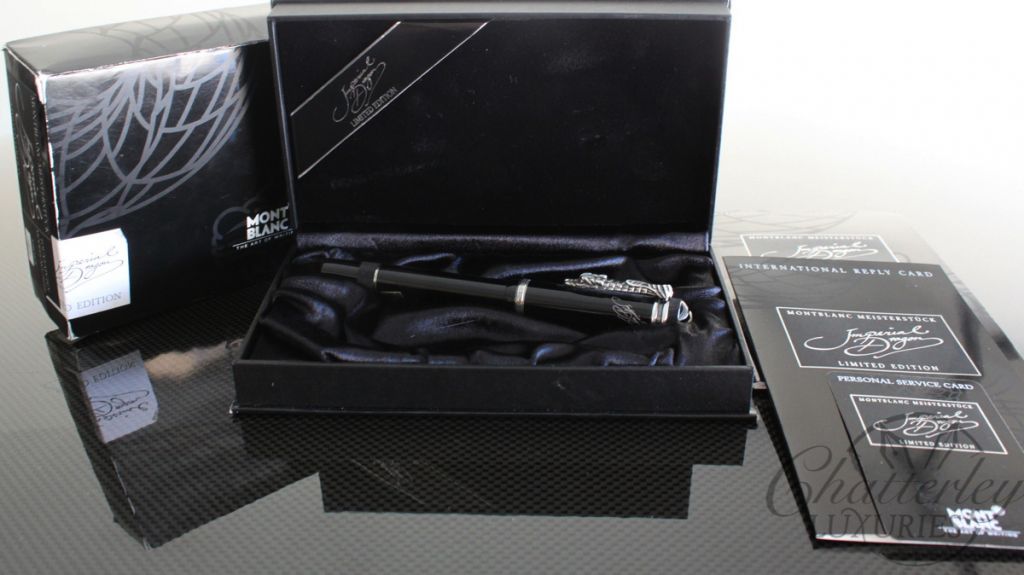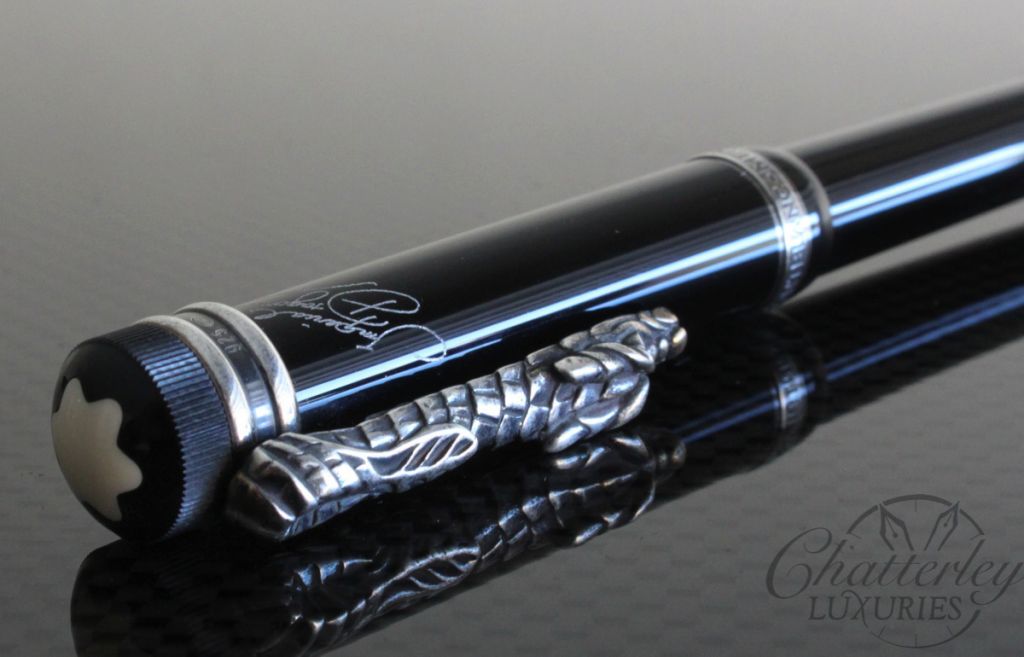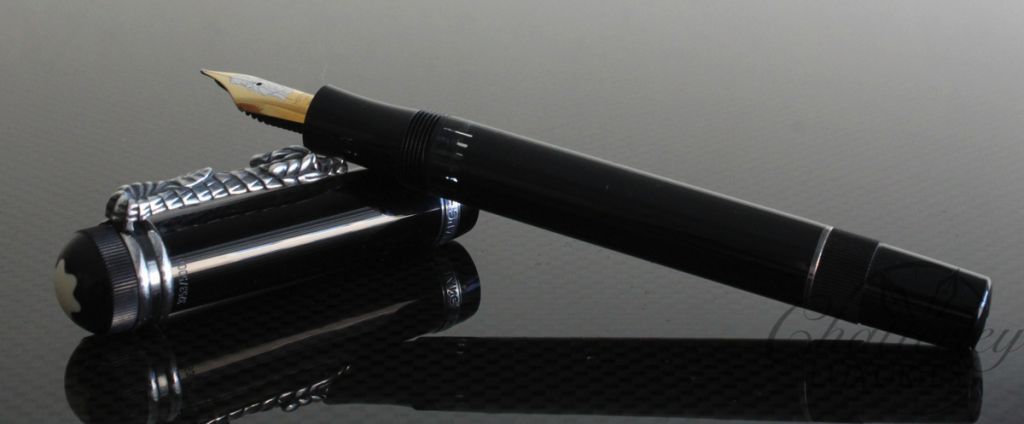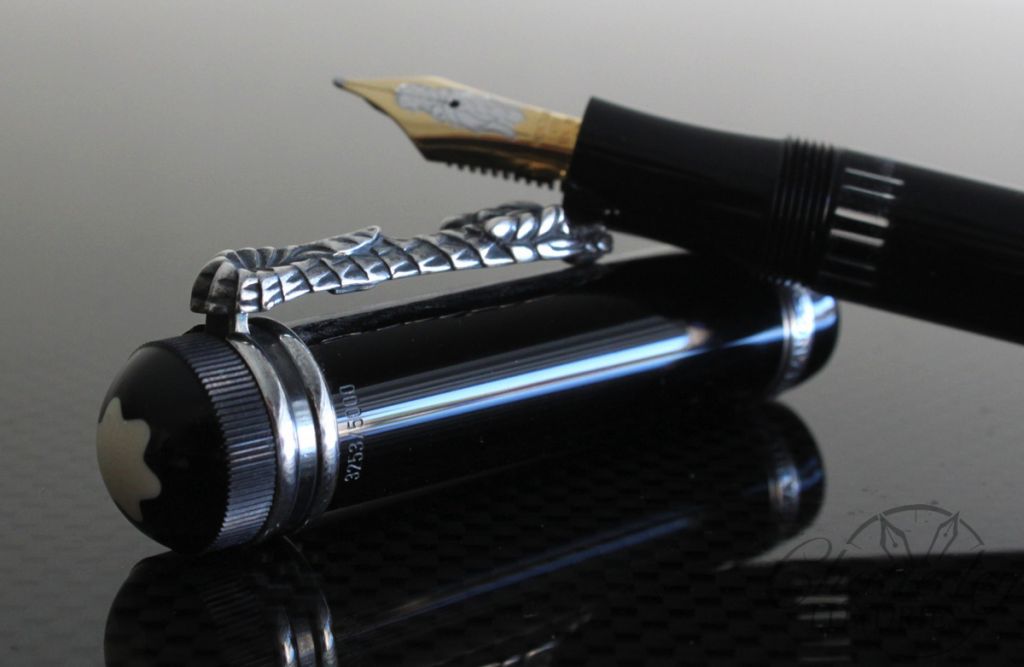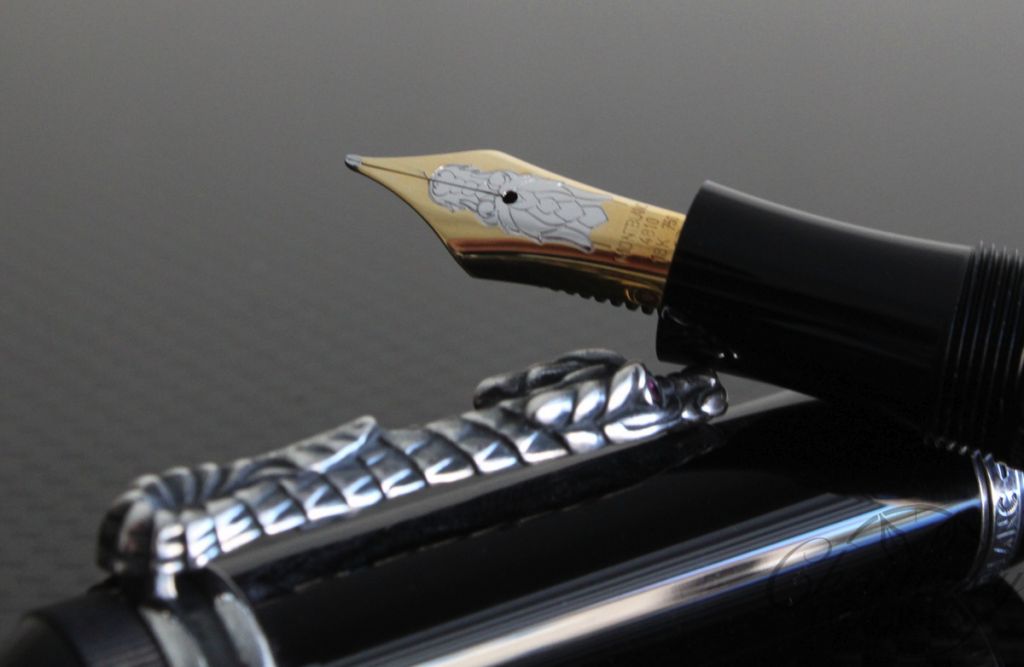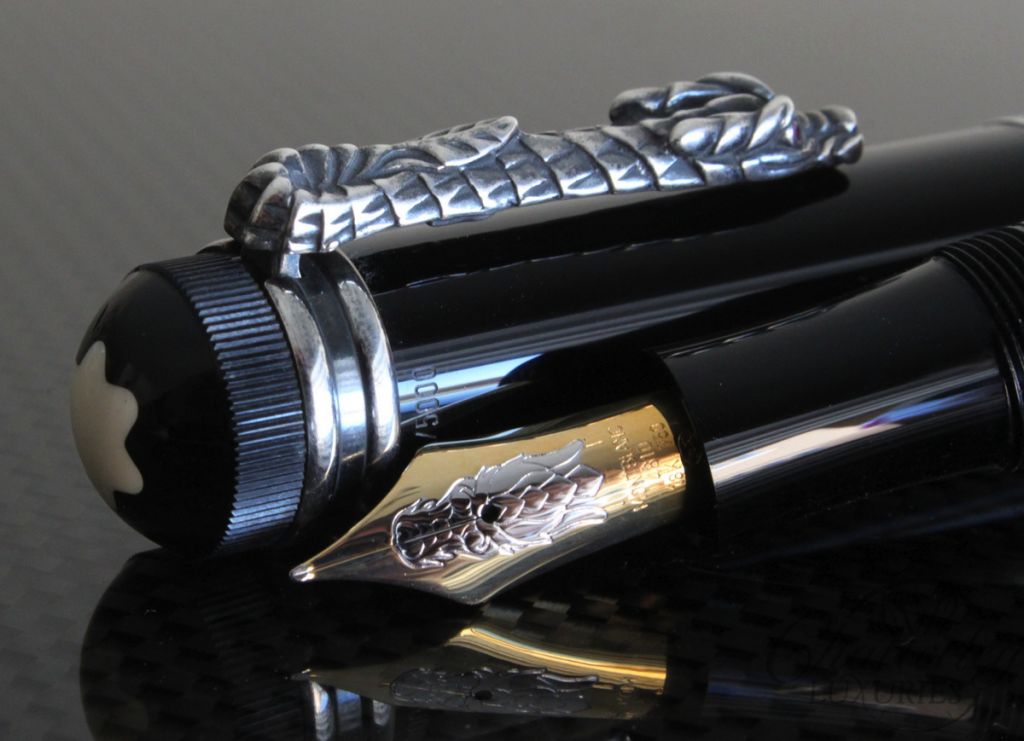 This limited edition Montblanc Imperial Dragon was released in 1993.