Montblanc Heritage Collection Rouge et Noir Serpent Marble Pen
This pen is brand new, complete with box and papers. The barrel has a noble lacquer in black and coral with marble look and the clip has a snake clip with a vintage look.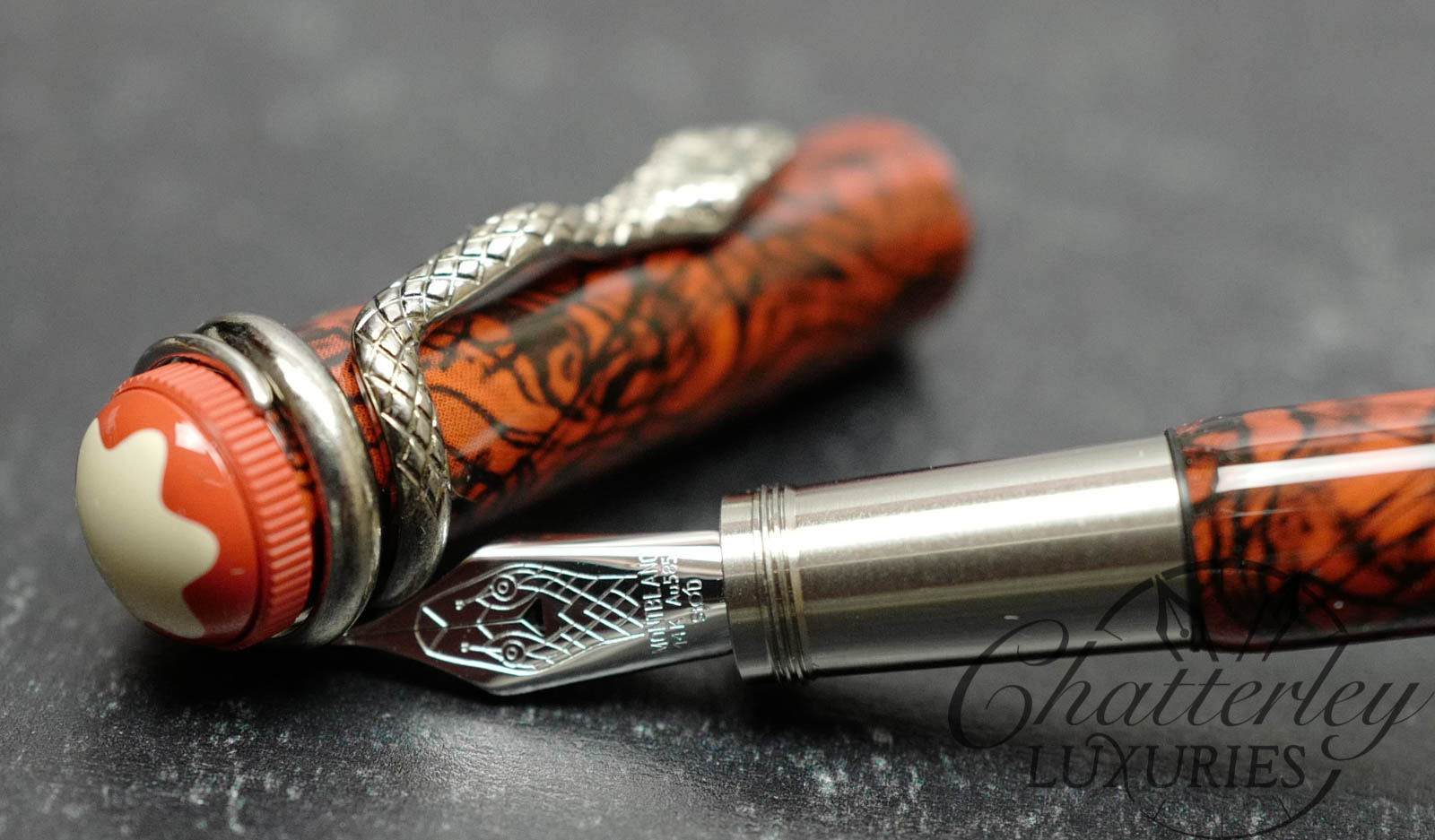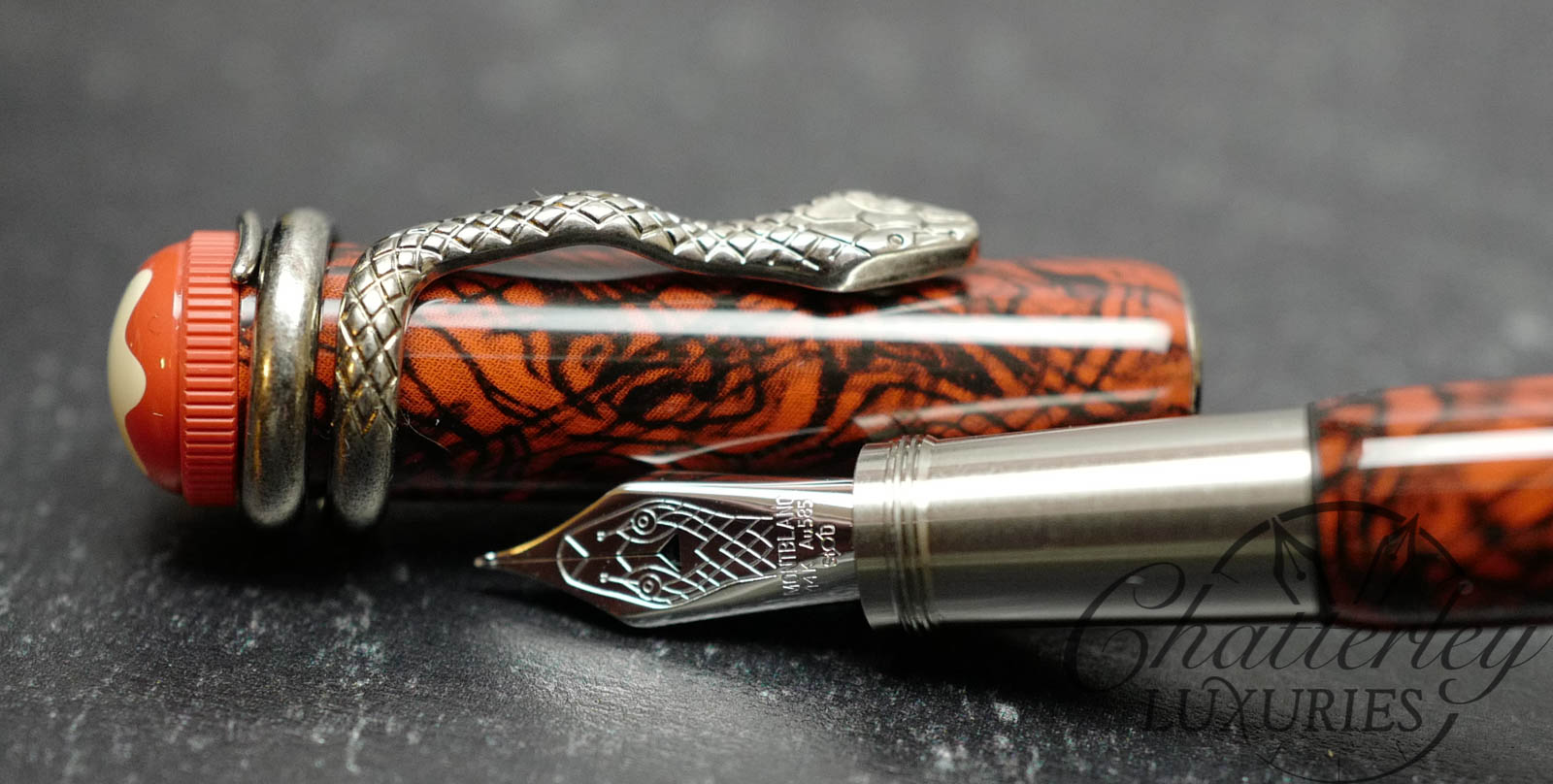 From Forbes-Fortunately for vintage and contemporary pen fans alike, Montblanc's Heritage collection, launched in 2016, has kept the spirit of the Rouge et Noir alive. Its latest iteration is the Rouge et Noir Serpent Marble based on a 1920s hard rubber model. It was originally coined "Red Ripple" because of the swirling marble pattern on its cap and barrel.
The new Serpent Marble has a metal cap and barrel featuring a coral lacquered marble finish created with a water transfer that gives every pen its own flowing decor, thus making each unique. The cap crown is a complementary orange-tinged red resin with the famous Montblanc emblem at its center in white resin. An engraved serpent coils around the cap crown before descending, head down, to form the clip. This vintage-looking snake is made by a stamping and winding process in a special alloy metal, and its aged look is created using a unique galvanic and stripping process.