Montblanc Limited Edition Lorenzo De Medici Patron of the Arts Fountain Pen
This pen is lovingly used and comes with box and papers. It has a Medium nib.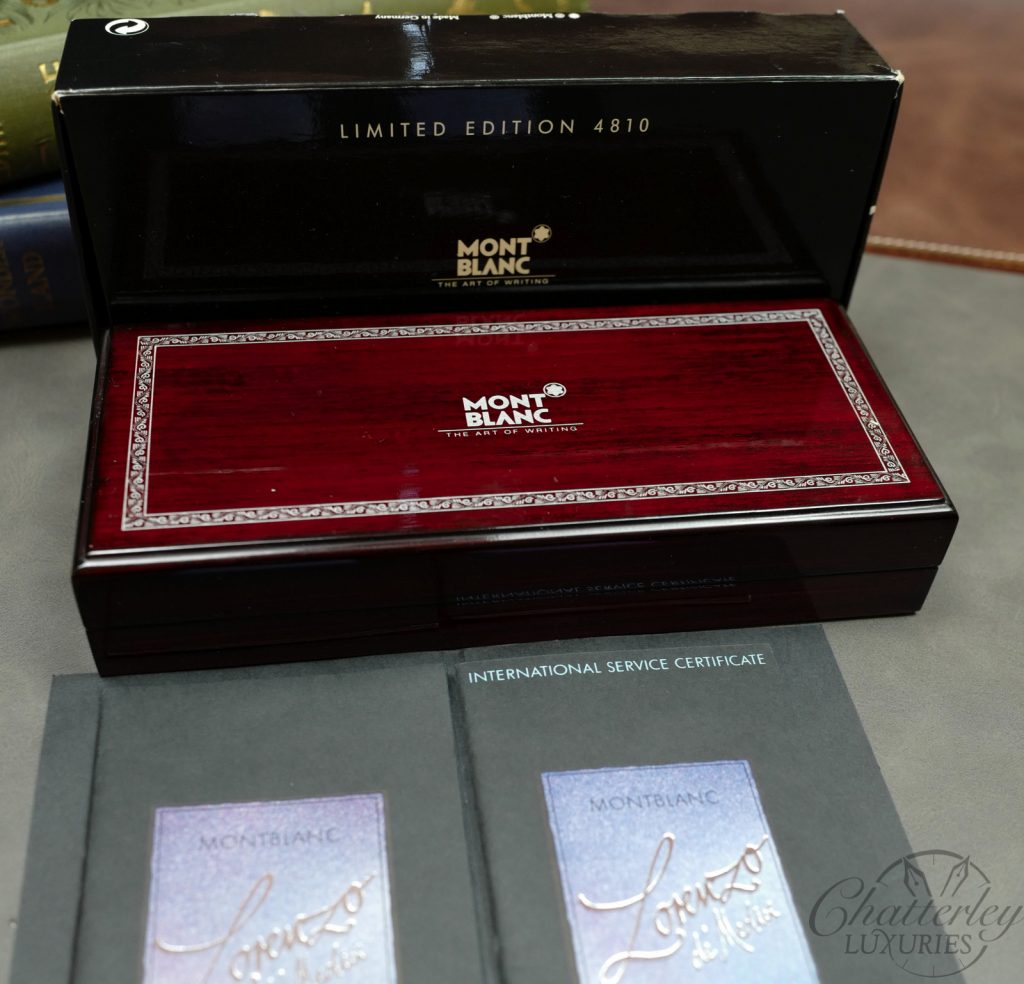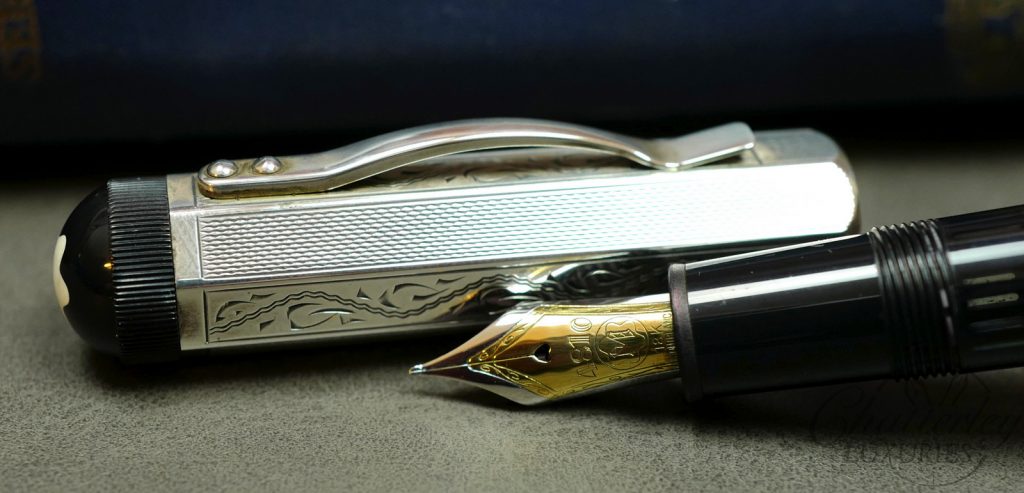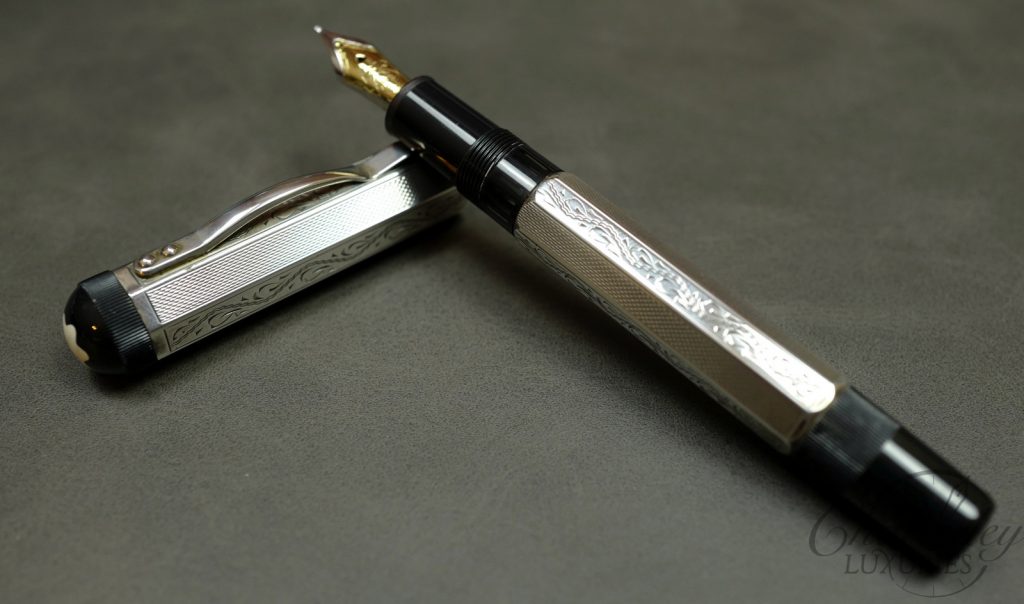 The Patron of Art Edition Lorenzo de Medici pays tribute to an age in which handcrafts and art were inextricably linked with each other. The eight-sided barrel, made of 925 sterling silver and richly ornamented, is hand-engraved and signed by the eight master craftsmen. This elaborately finished barrel and the delicately engraved nib with its heart-shaped hole make this edition as much a beautiful piece of jewellery as an exquisite writing instrument.
He was given this name because of his unique achievements as a patron and because of his skills as a statesman while ruler of Florence. He was one of the most important supporters of the arts and sciences in the renaissance period: Lorenzo de' Medici – "the Magnificent".
The Montblanc Limited Edition Lorenzo de Medici displays a magnificence of its own in the style of the Twenties. All eight surfaces and edges are copiously engraved or stippled with arabesques – a discreet homage to the Medici's for their appreciation of art and their regal splendour.
Launch: 1992