Montblanc Limited Edition Marcel Proust Fountain Pen
This pen is in perfect condition.  It comes with box and papers and a Fine nib and marked as such on the box.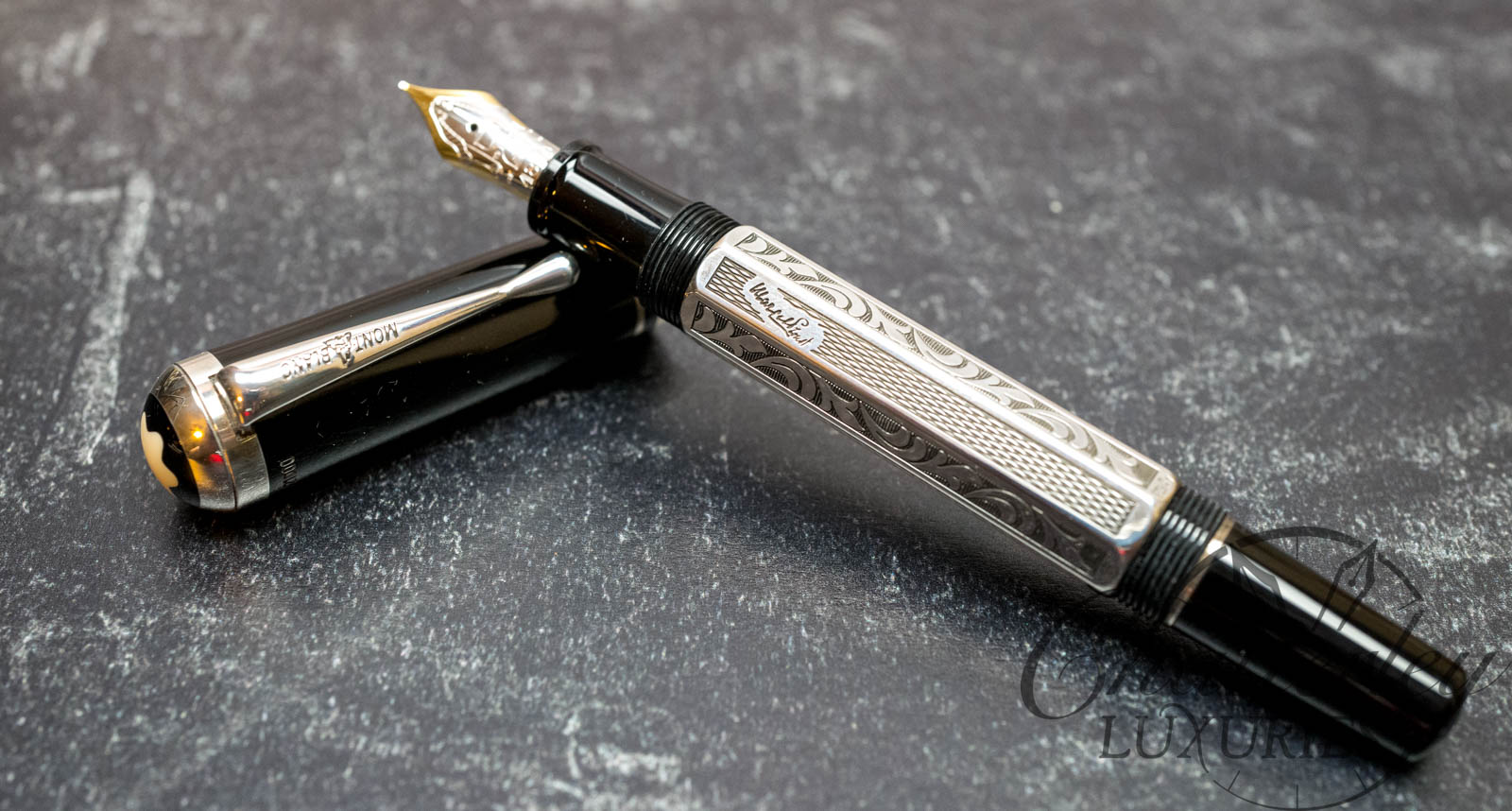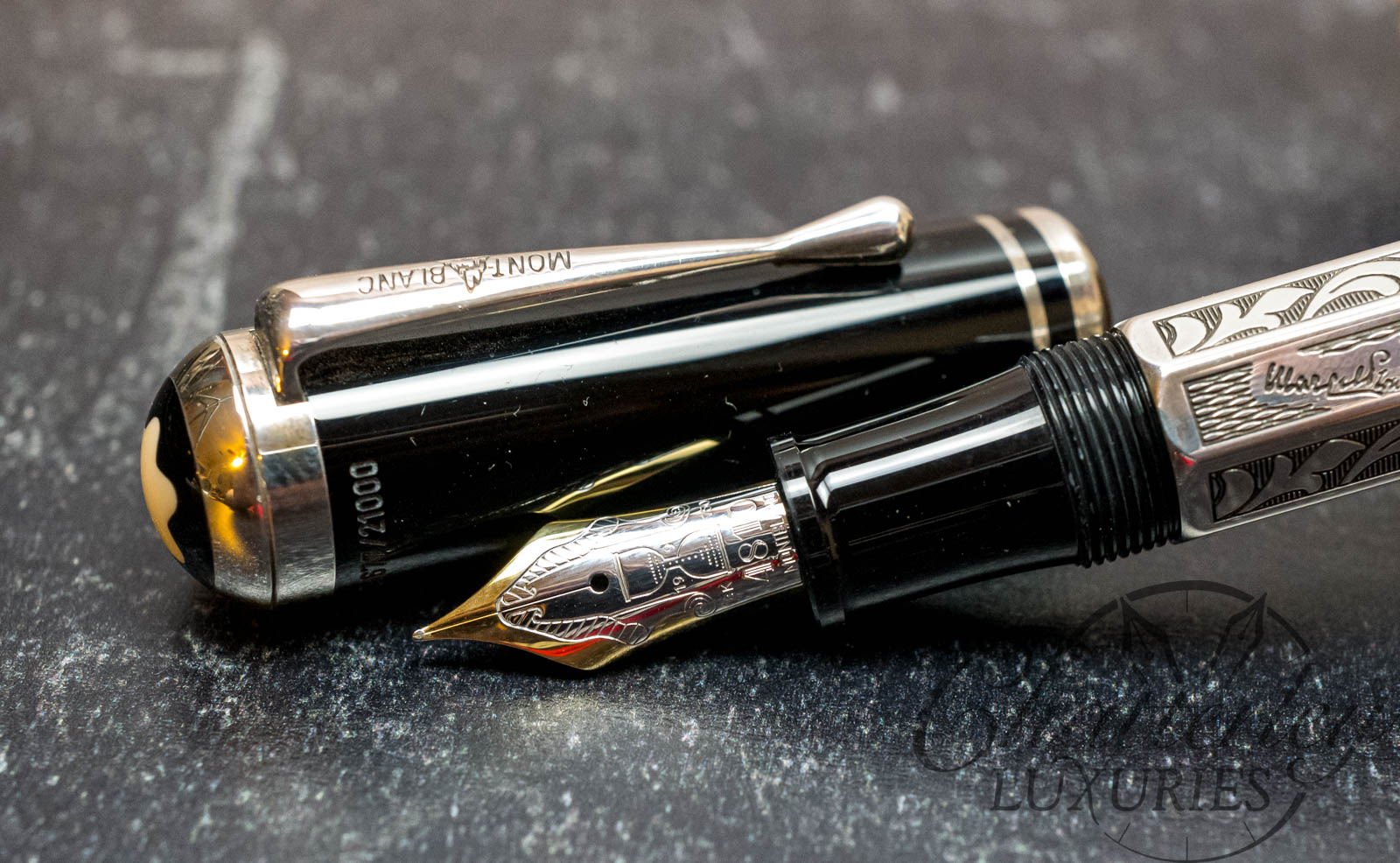 As a great writer and thinker, Marcel Proust always strove for the maximum depth of detail and precision – an aspiration shared by the Writers Edition Marcel Proust. The eight-sided barrel, with its delicate engravings, recalls the style prevailing in Proust's most creative period and, like the mountings, consists of 925 sterling silver.
The barrel is also decorated by the engraved signature of the writer. As a tribute to Marcel Proust's most popular work, the rhodium-plated 18-karat gold nib bears a delicate engraving of an hourglass.
Marcel Proust, one of the most popular French authors and philosophers of his time, fascinated readers with his books and their brilliantly observed descriptions of people and nature, and, as a charismatic figure of the fine Paris salons, he also delighted people with his rhetoric and wit.
In what is probably his most important work – "Remembrance of Things Past" – Proust's new literary stylistic device, the inner monologue, was combined masterfully with his analytical descriptions, which, in their candour, often allow readers to see themselves in them.