Montblanc Patron of the Arts 4810 Limited Edition Sir Henry Tate Fountain Pen
This pen is lovingly used.  It comes complete with box and papers.  It is equipped with an 18kt Broad nib.  It is LE # 4142/4810.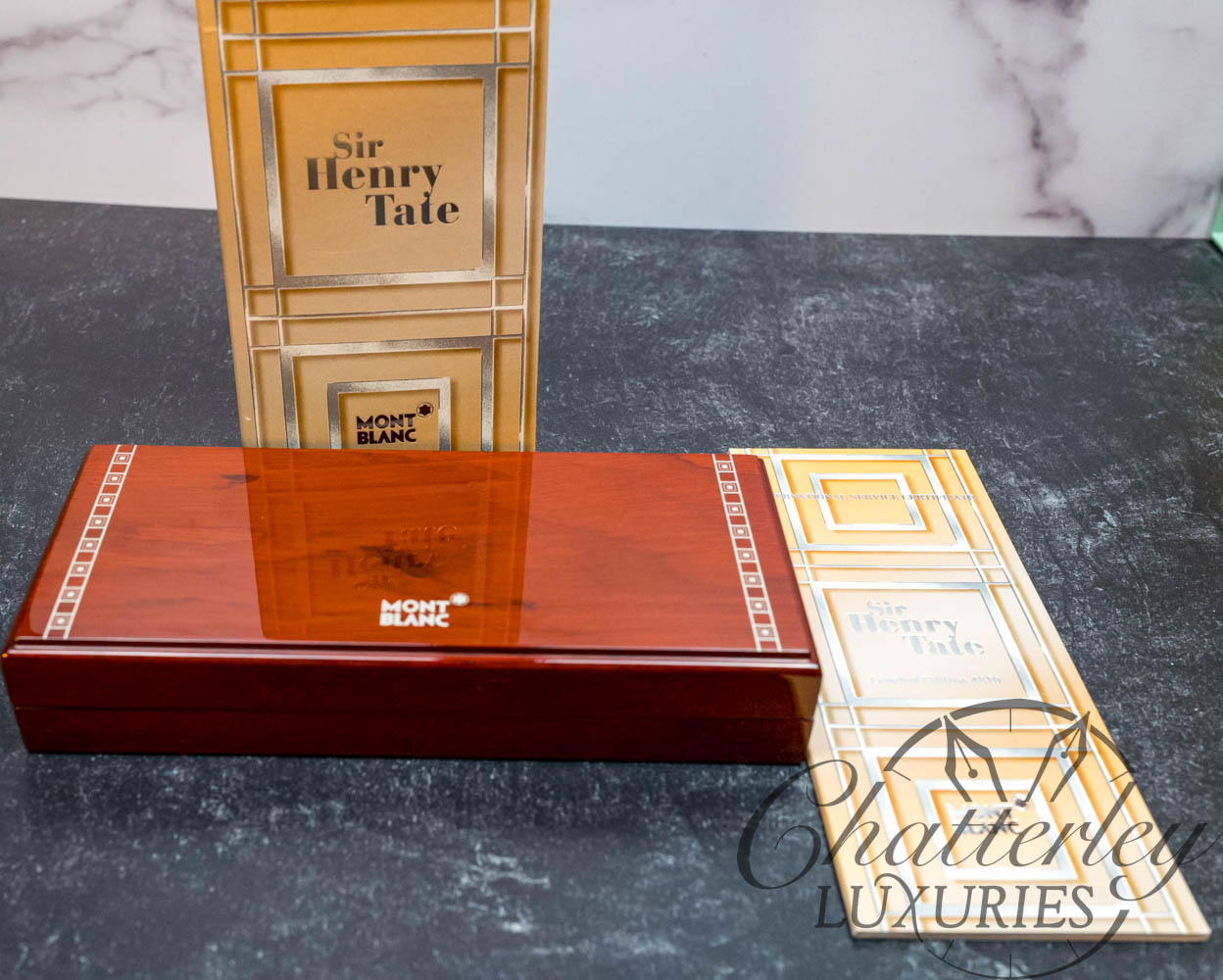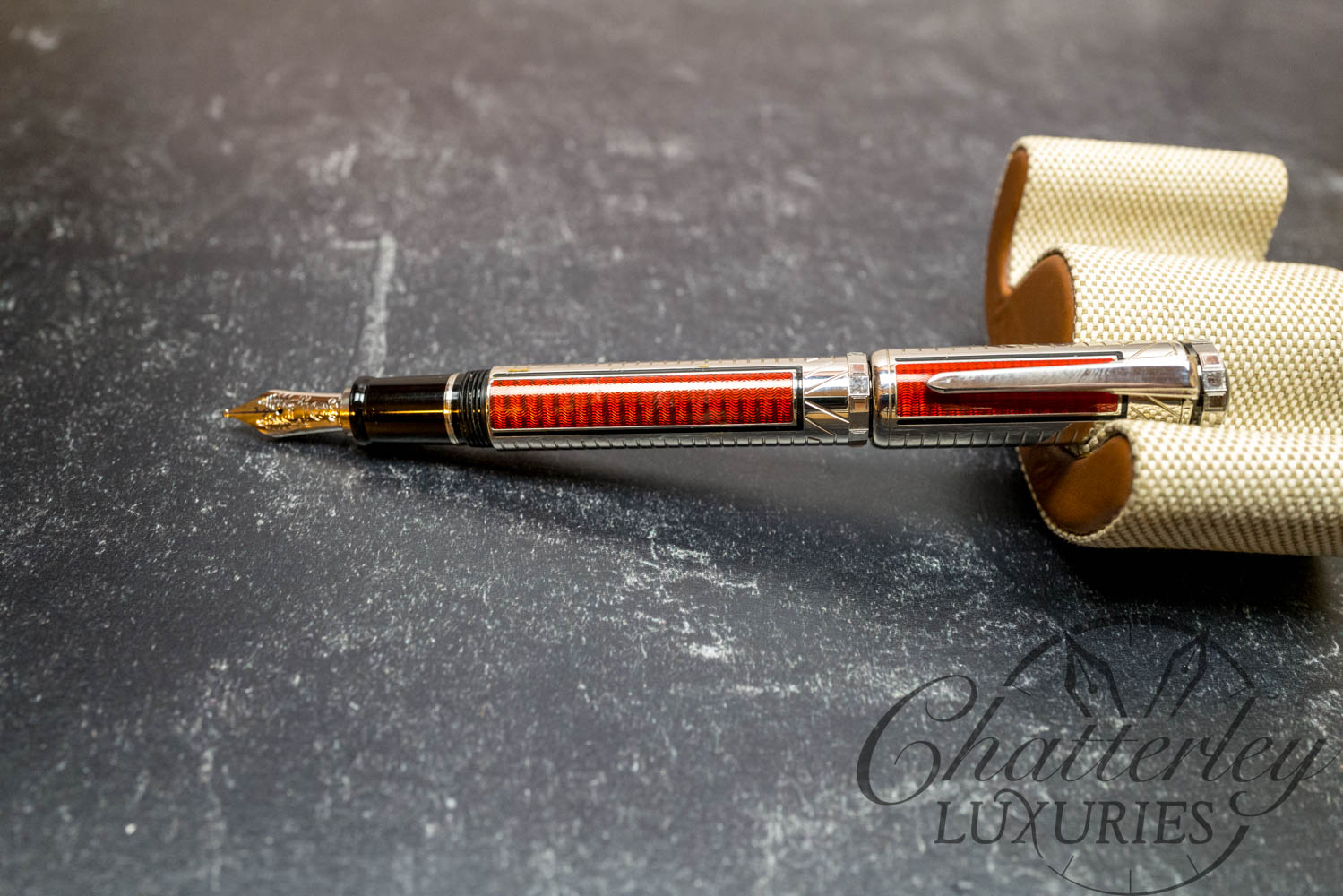 This pen has a retractable nib and is based off the large Boheme, so it has the large nib unlike all Bohemes made today which have the small nibs.
The Patron of Art Edition "Sir Henry Tate", strictly limited to 4810 fountain pens, is characterized by clear, tectonic shapes. The inspirational source is the neoclassical architecture of Tate Britain, the museum financed by Sir Henry Tate. The geometrical lines of the platinum-plated body and the decoration of the cap rings reflect characteristic elements in the style of the museum building. In elegant contrast, the cap and body feature red lacquer guilloche inlays and the cap head bears an ivory-colored Montblanc star.
The most significant patron of British art was a successful sugar trader: Sir Henry Tate. Born in Lanca-shire in 1819, the industrialist used his negotiating skills and innovative spirit to build a sugar empire out of a small company.
He invested his wealth in contemporary art, founded universities, hospitals and libraries and opened the art treasures of his house to the public every Sunday. With a generous donation of £80,000 and 65 valuable paintings from his private collection, Sir Henry Tate laid the foundations for the most Important collection of British art in the United Kingdom in 1879. Today, the name "Tate" stands for a unique network of the fine arts – for four world-renowned museums in which the cultural spirit of their eponymous patron lives on.The platinum-plated 18-karat gold nib can be retracted with a twisting movement. It is finely engraved with two sugar canes, an allusion to the raw material that enabled Sir Henry Tate, as it says in his foundation statutes "to help British art achieve its rightful place and thus provide pleasure to millions of people in this and further generations".