Closeout-Montegrappa 2 Pen Pouch/Case Black Leather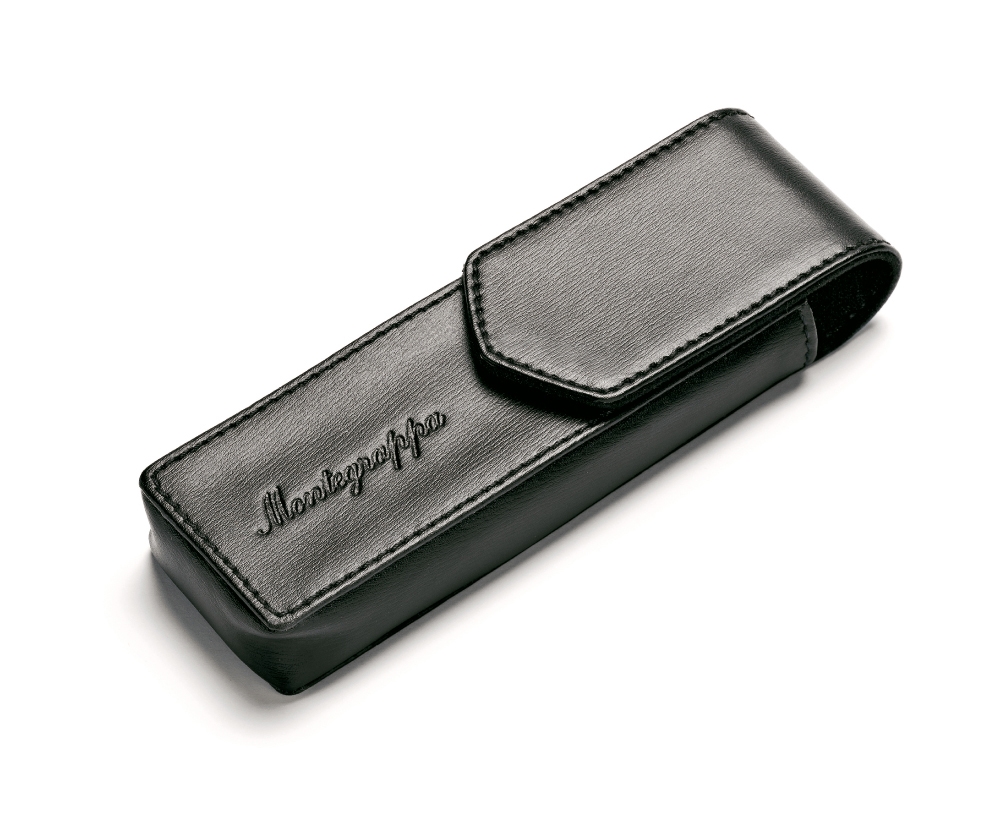 The Montegrappa pen pouch offers space for two pens and is made of the highest quality Italian leather. This sophisticated case is a must for anyone who truly appreciates the art of writing … and writing instruments.
Features: – Made in Italy from the highest quality leather.
– Black Stitching.
– Space for two pens.
– Soft suede lining, plus a divider inside the pouch protect your pens from bumps and scratches. –
Lid closes with the aid of a magnet hidden inside the lid.
– Beautifully presented in a Montegrappa gift box.
Dimensions: 5 x 15 x 2.5cm.
If purchased individually and shipping within the US, this will ship USPS Priority small flat rate shipping.  Check out as normal with UPS Ground free shipping and we will get it out via USPS.