Description
Closeout-Montegrappa 2 Pen Pouch/Case Black Leather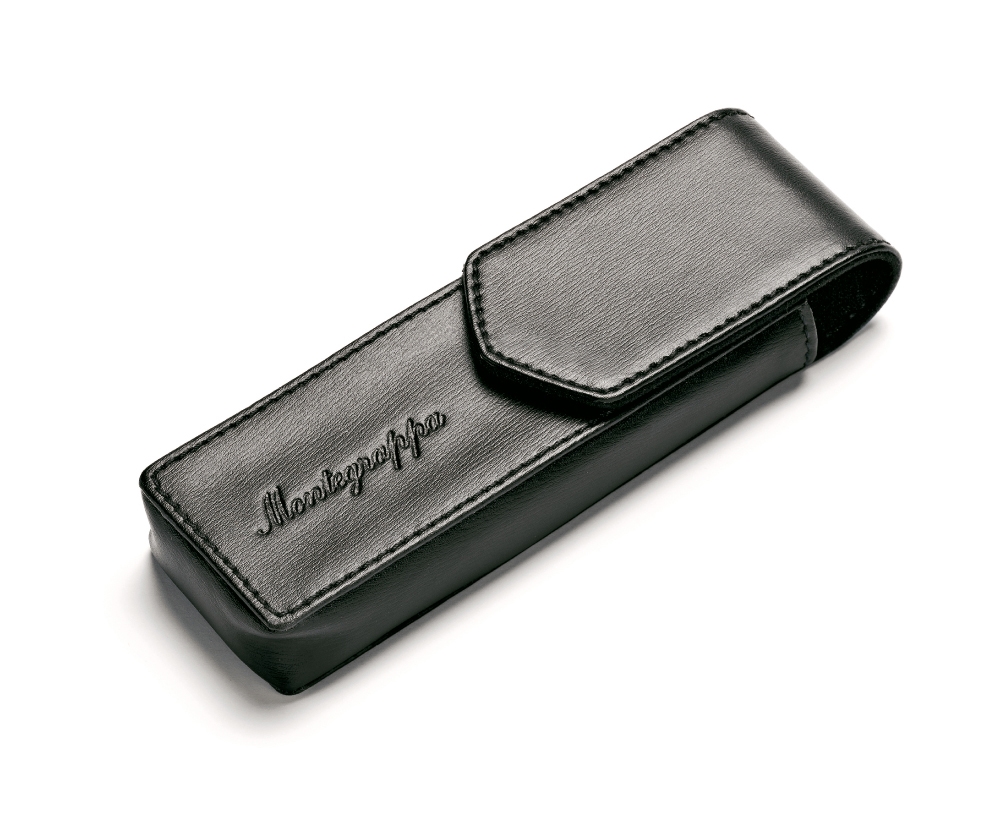 The Montegrappa pen pouch offers space for two pens and is made of the highest quality Italian leather. This sophisticated case is a must for anyone who truly appreciates the art of writing … and writing instruments.
Features: – Made in Italy from the highest quality leather.
– Black Stitching.
– Space for two pens.
– Soft suede lining, plus a divider inside the pouch protect your pens from bumps and scratches. –
Lid closes with the aid of a magnet hidden inside the lid.
– Beautifully presented in a Montegrappa gift box.
Dimensions: 5 x 15 x 2.5cm.
If purchased individually and shipping within the US, this item will ship USPS small flat rate shipping for $9.50.  Check out as normal with UPS Ground and we will refund the difference to your payment method.