Montegrappa Miya 450 Celluloid Limited Edition Fountain Pen
Black and White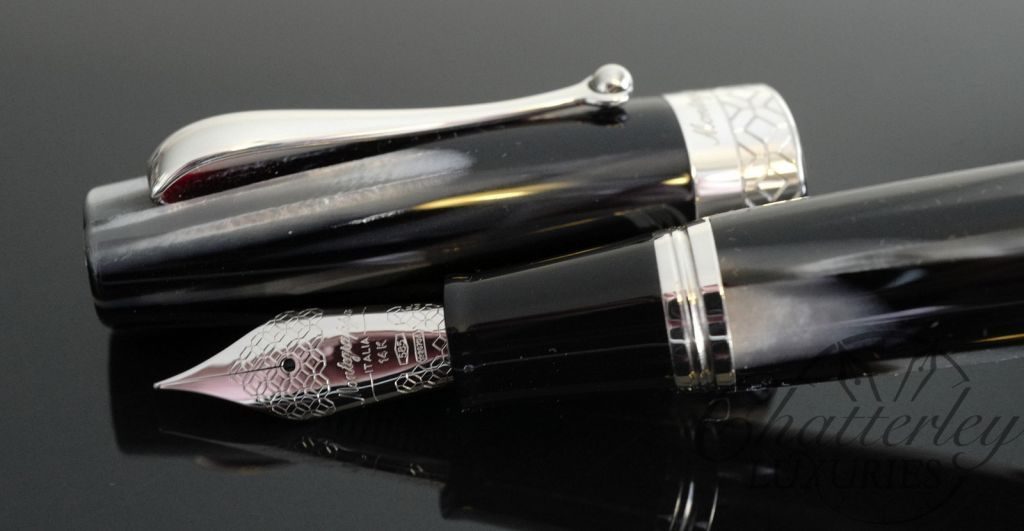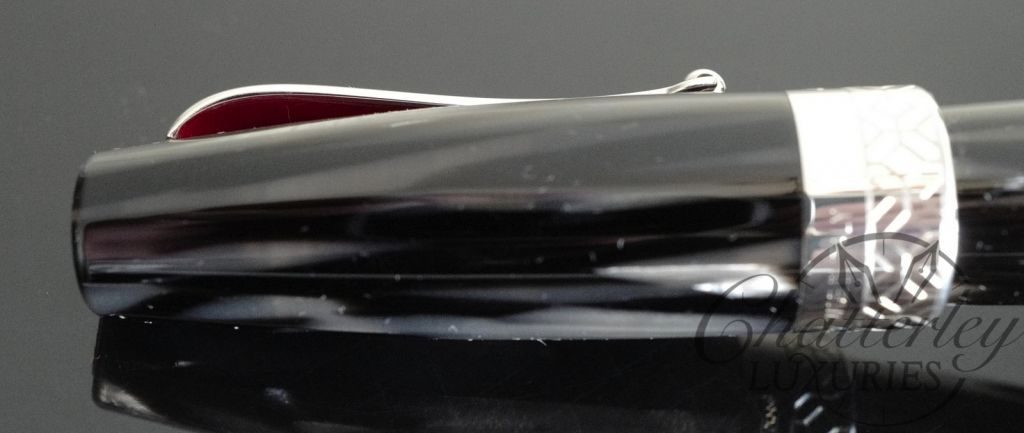 Dark Blue (SoldOut)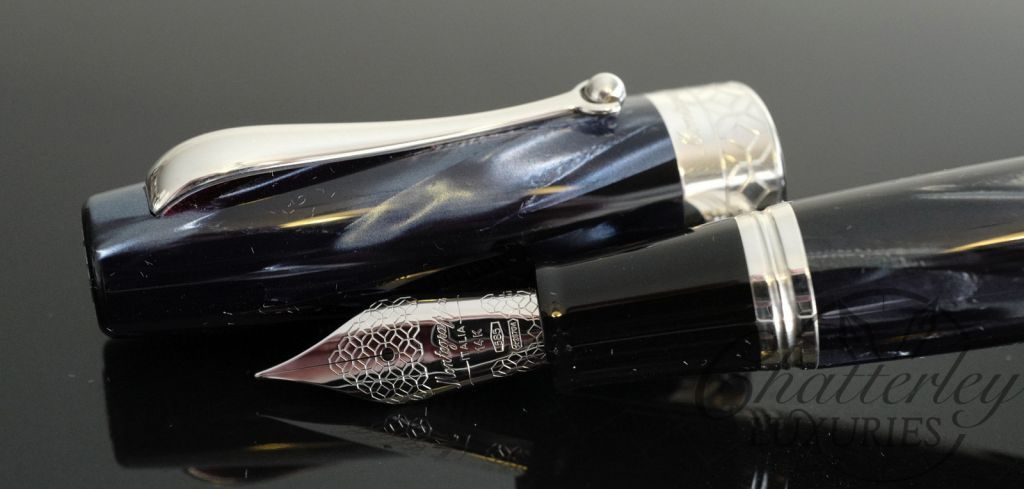 Orange (Sold out)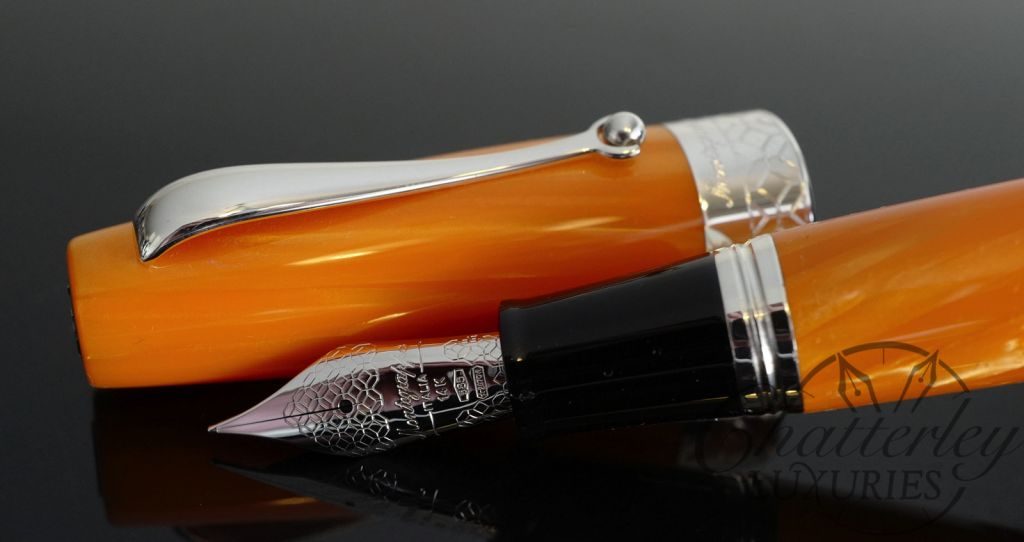 Yellow (Sold out)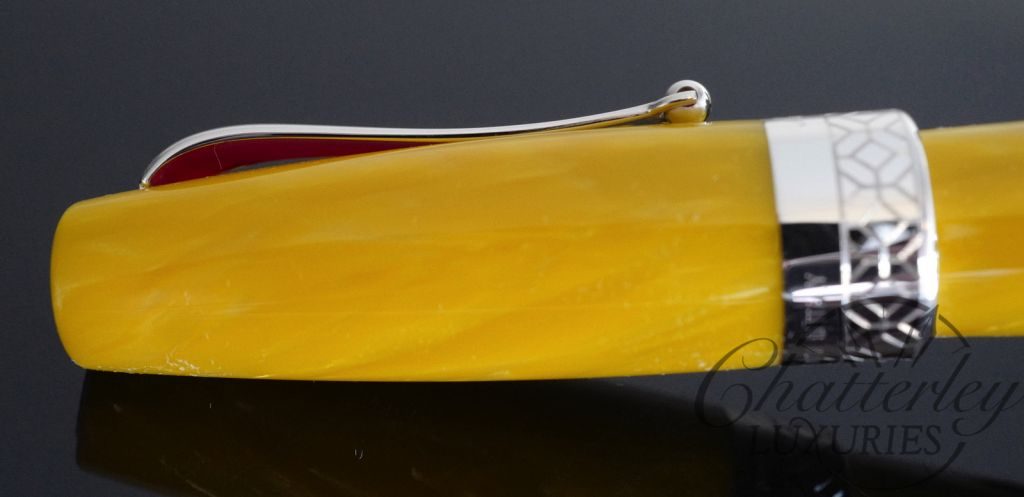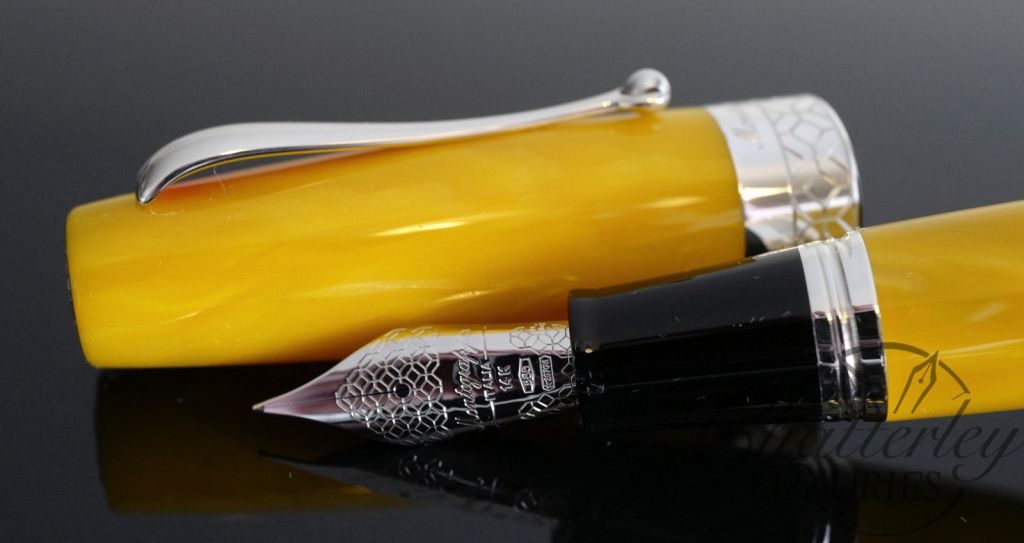 Red (Sold Out)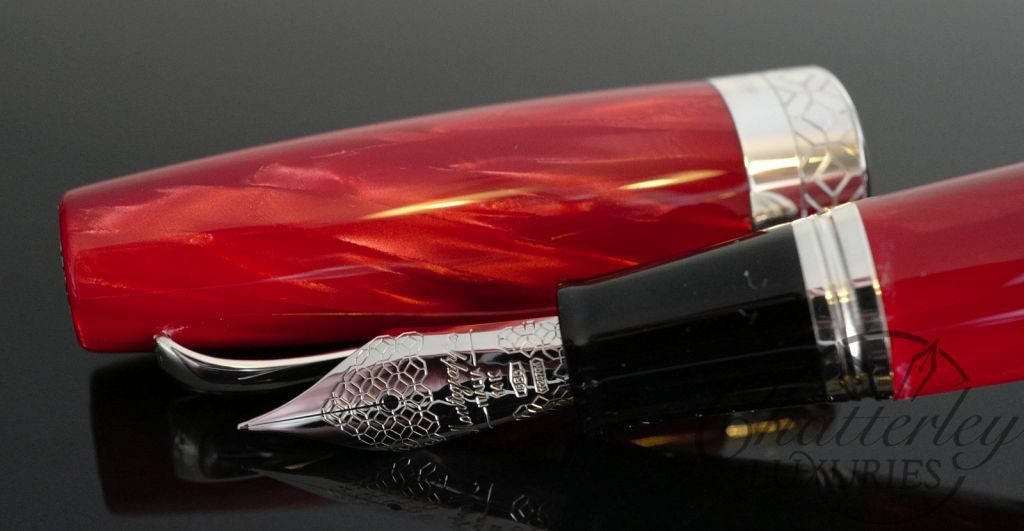 Twenty years after restoring celluloid to glory, Montegrappa commemorates the moment when color returned to the world of prestige writing. An exclusive, numbered re-release of the Miya offers unprecedented access to this quintessential Italian finish.
For two decades, contemporary pen users have learned why vintage collectors regard celluloid with grail-level reverence. Supple, organic handle gives it the rare distinction of performing even better than it looks – which is saying something. Prepare to be dazzled as Montegrappa revives an old favorite in five bold celluloid shades. Introducing the Miya 450.
It seems a distant memory now: when writing counters contained all the variety of a Model-T production line. Celluloid's renaissance helped rekindle passion for pens with personality. Avid Montegrappisti will instantly recognize the Miya as one of the models that brought color back to writing culture.
Now this popular silhouette returns in a new configuration that cuts no corners. The Miya 450's confident exterior provides the biggest clue to the flourishes promised by a high-flex 14K Gold nib. Sterling silver fittings, hand-engraving and enamel detailing are Montegrappa hallmarks that lend extra luster to a body carved from first-grade Mazzucchelli celluloid. 
Five production batches point to the dwindling global stockpiles of this prized material. The Miya returns to multicolor in strictly limited quantities, with 100 individually numbered examples of Black/White, Yellow, Orange, Red and only 50 in dark blue. 
The craftsmanship of Italy's oldest fountain pen manufactory does full justice to this rare resource. If you haven't felt the warm responsiveness of celluloid in your hand, there may never be a better opportunity to discover how glorious a fountain pen can be.
Nib sizes available are EF, F, M, B, 1.1 stub, EF-flex & F-flex