Up for sale is the #01/50 pen in this edition. It currently has an Italic Medium nib on it, and other nibs may be available. If you would prefer a different nib grade, email prior to ordering to info@chatterleyluxuries.com to see what nibs are available.
Conway Stewart is making available a small limited edition of only 50 numbered fountain pens and 50 numbered roller balls based on our European Edition model, the Raleigh. Each pen will be crafted out of our hand-made Graphite resin material in our factory located in Devon, England. The Raleigh is a unique design, departing from the traditional in several ways, while still retaining the classic styling cues that denote Conway Stewart's dedication to the company's rich heritage. A perfectly proportioned barrel accented with rich solid sterling silver trim rings is topped with a cap that features a slight inward curve towards the top. In the place of a cap band there is a quartet of solid sterling silver rings. Both the cap top and barrel end feature a classic stepped design, giving the Raleigh an elegant touch of distinction. The Raleigh Graphite Limited Edition is the perfect choice for lovers of our signature pearlescent hand-made resin material. While it might seem a basic silver trim and dark slate gray finish pen at first glance, our Graphite is at closer look a stunning mixture of light and dark marbled grays. A background of charcoal shades is lightened with shimmering white smoke pearlescent. It is simple, complex, yet classic, and offers an always-changing array of shades that dance as the light catches the pen in motion. A finish that will no doubt stand the test of time. Due to the individual nature of this material, no two Raleigh Graphite pens will look exactly alike.
The gleaming cap and barrel are set off by four solid sterling silver rings on the cap and two more on the barrel. The solid 18 carat with rhodium plating nib is available in a choice of eight nib grades from Extra Fine to Extra Broad, Italic Fine, Italic Medium and Italic Broad.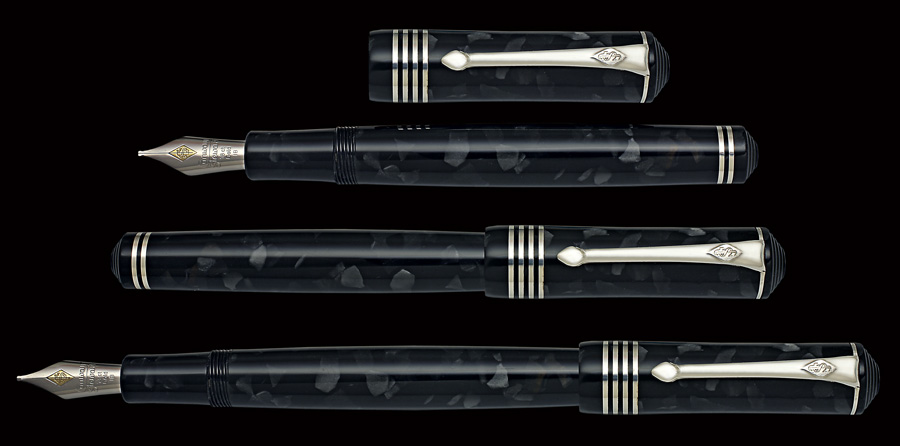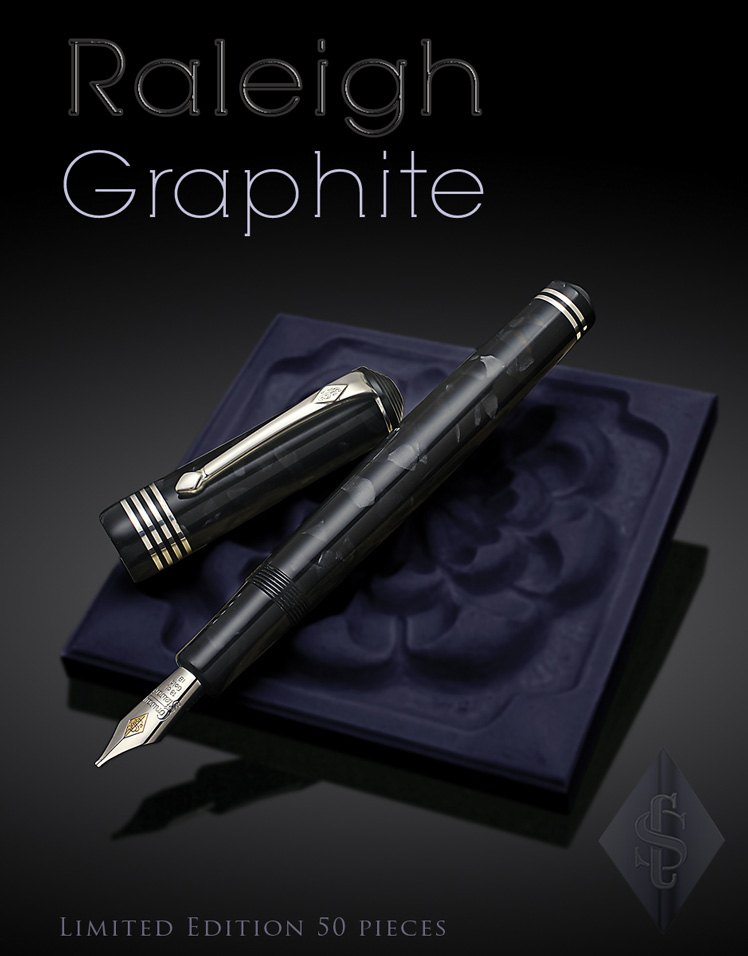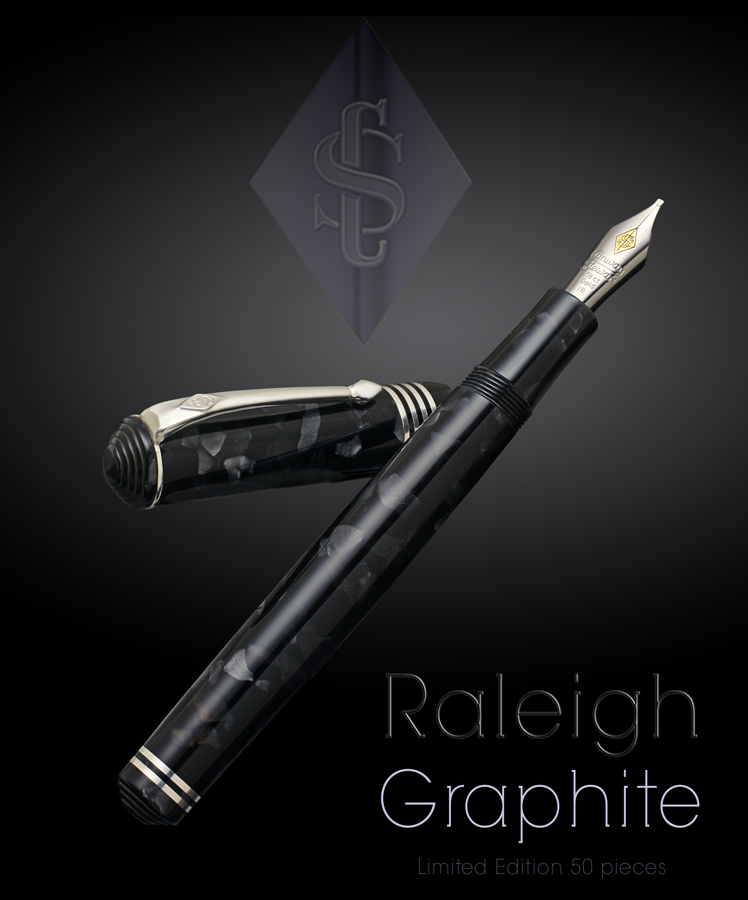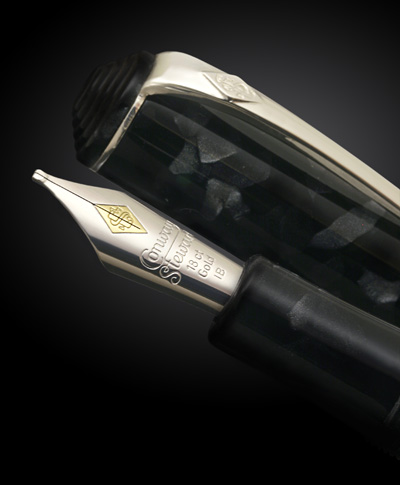 Retail List Price Fountain Pen: £430 $750 €540