Up for sale is the #1/25 pen in this edition. It is fitted with an Italic Fine nib, if you prefer a different nib grade, please email prior to ordering at info@chatterleyluxuries.com to see what nibs we may have in stock.
Conway Stewart is making their award-winning Churchill model with hand wrapped Carbon Fiber overlay covering the cap and barrel. Each pen is accented with a silver plated beryllium copper clip which is molded by craftsman at our factory in Devon, and further equipped with a rhodium plated 18kt gold nib available in a choice of the following nib grades: Extra Fine, Fine, Medium, Broad, Double Broad, Italic Fine, Italic Medium and Italic Broad.
Named after Sir Winston Churchill, this model is Conway Stewarts long standing flagship design. Majestic and timeless in feel and appearance, the Churchill has remained a perennial favourite of those who prefer a stately, over-sized writing instrument. This version of the Churchill is slightly smaller than other Churchills though.
The Collectors Club Churchill Carbon Fiber utilizes the modern screw-in piston converter for the option of filling from your favourite choice of bottled ink as well as the option to unscrew the converter and replace it with the convenience of Conway Stewart ink cartridges.
Due to the complexity and time required to craft the exclusive hand wrapped Carbon Fiber caps and barrels, we are only making this Collectors Club exclusive offering in 25 fountain pens world-wide.
Each Collectors Club Churchill Carbon Fiber fountain pen is housed in our exclusive Conway Stewart Churchill packaging accompanied with a book featuring famous Churchill quotes, a Churchill cigar and a box of Conway Stewart ink cartridges.
Pen Dimensions: Closed: 137 mm – Posted 178 mm – Barrel including nib 122 mm – Cap 69 mm – Barrel Diameter 14 mm Cap Diameter 16.7 mm – Weight 25 gms – Filling Mechanism: Cartridge Converter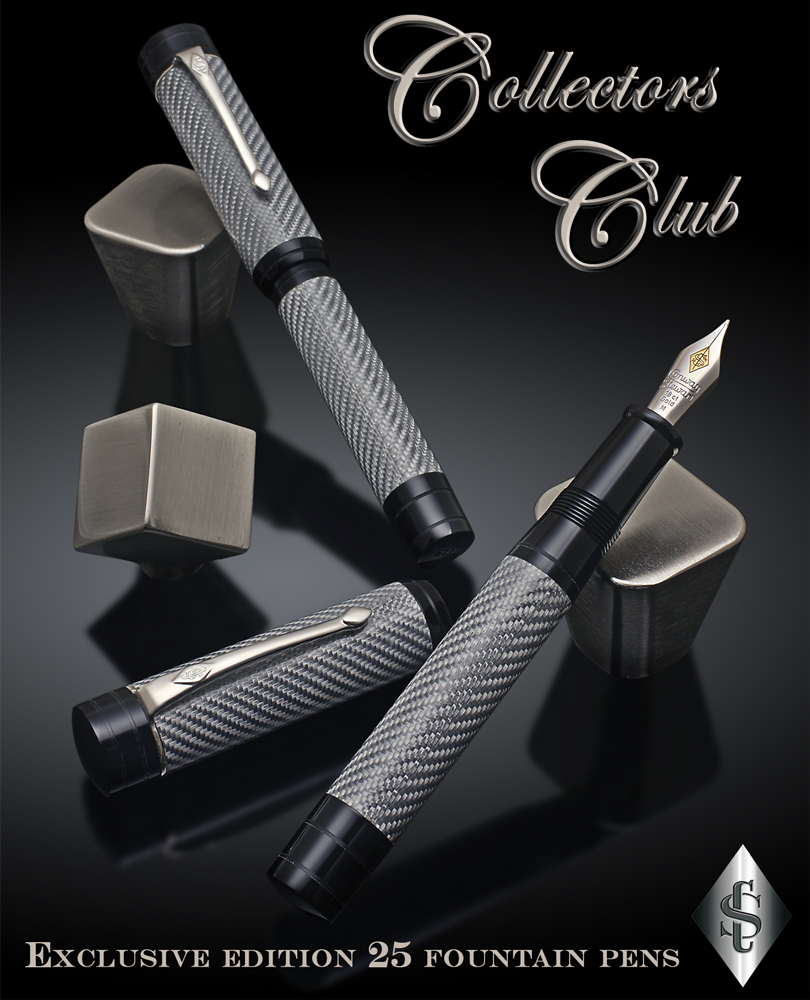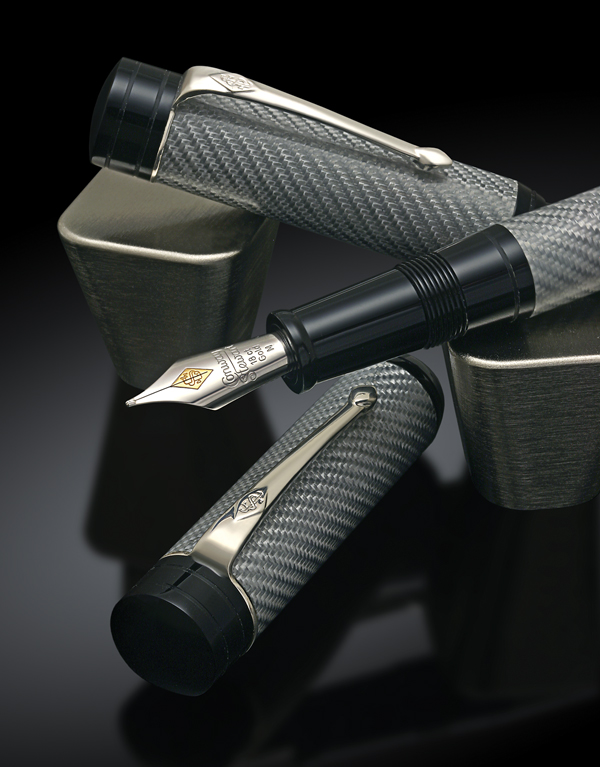 Collectors Club Churchill Carbon Fiber Fountain Pen Special LIST RETAIL $950