Montegrappa has just ended production of these classically styled Espressione series pens. We have a few in Brown and in Black available – once these are gone, this style will no longer be available.
These pens have a straight profile from end to end, without taper. Even the trim is set in to form a continuous edge along the length of the pen.
The frame-in-a-frame band design catches light as the pen is turned, and matches the Greek key design imprinted onto the nib.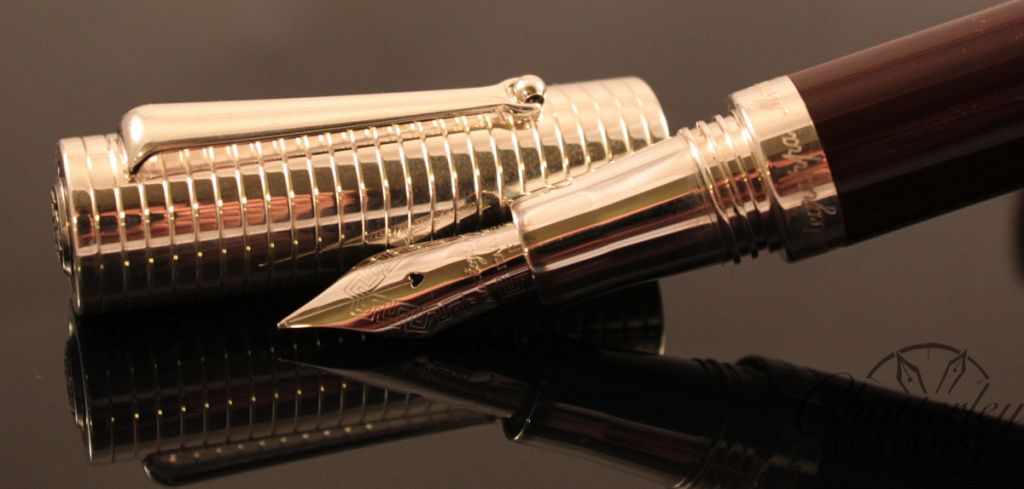 With its sterling silver trim the fit and finish of these pens is scrupulously exact, passing even microscopic inspection.
These cartridge/converter pens come equipped with a converter for filling from an ink bottle.
Each pen comes with a rhodium-plated solid 18k gold nib and ebonite feeder, the MSRP on the Montegrappa Espressione is $325.