Montegrappa Dia de Muertos (Day of the Dead) Fountain Pen Red
We don't normally take pictures of pen boxes, but this one was pretty cool with the Carbon Fiber on it.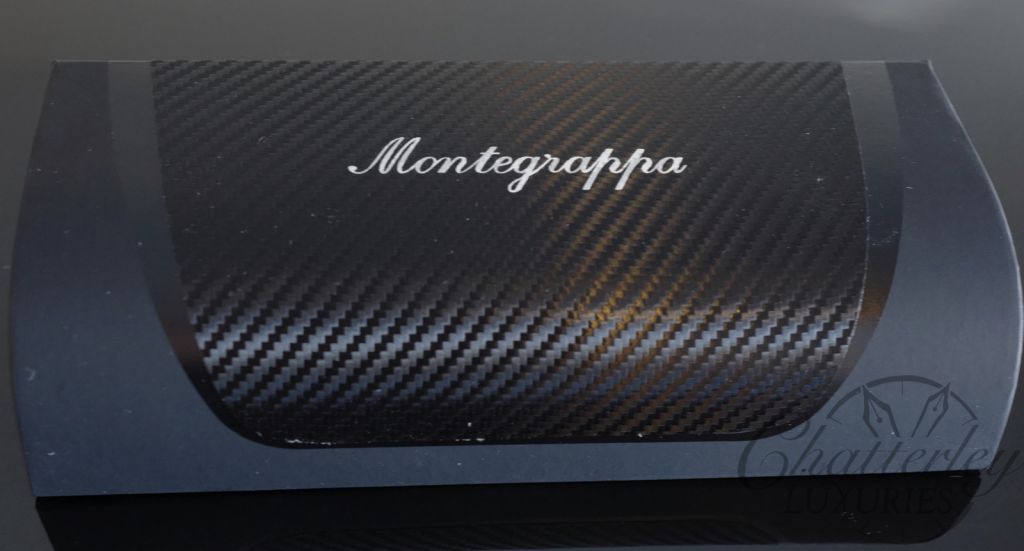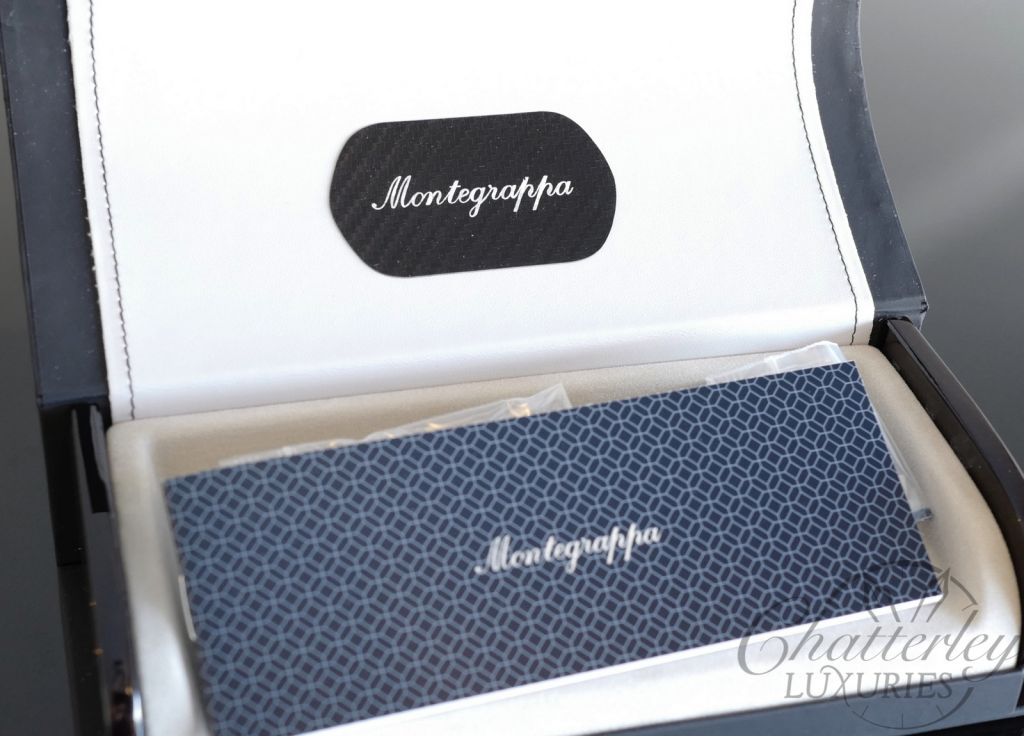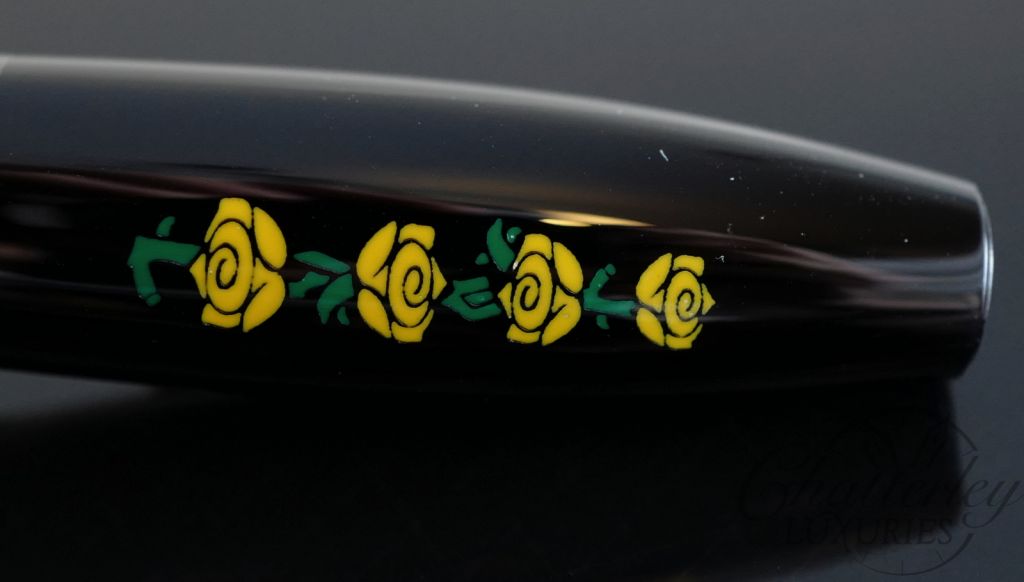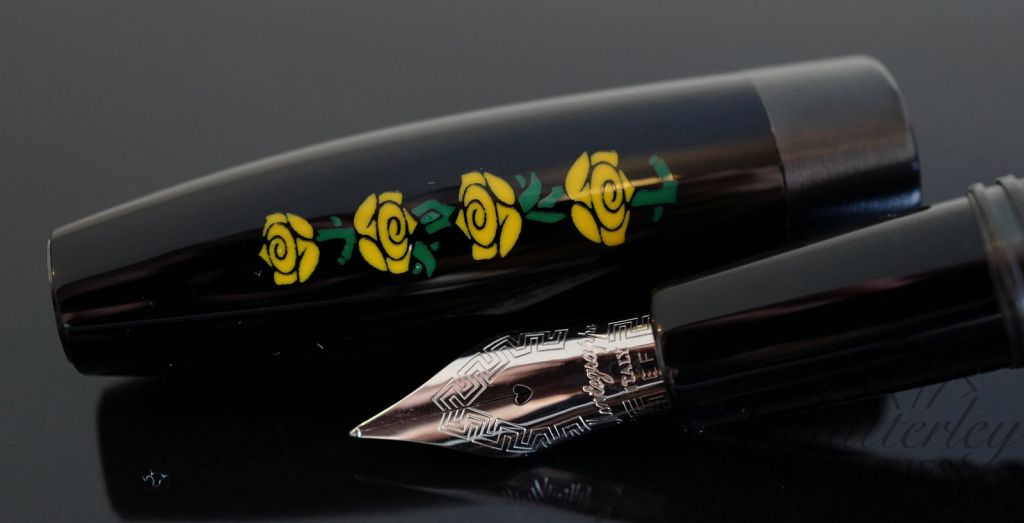 Montegrappa celebrates one of the most exciting and unique festivals in the world, Mexico's famed Day of the Dead, or 'Día de Muertos', with a new handcrafted Fortuna collection. The multi-day holiday focuses on gatherings of family and friends to remember those who have passed. To create the very special pens, Montegrappa designers make deep-cut engravings on the cap and barrel that are filled in with pearlized enamels. The main image is a skull – the famous motif of the celebration – offered in a choice of pearl, blue or red. Each pen is unique: the enamel is painted entirely by hand;. each color is applied separately and must dry completely before a new layer can be added. The black resin Fortuna's modern silhouette is enhanced with ruthenium-plated fittings including the rolling ring clip. The Día de Muertos is available in fountain pen with 18K gold.
MSRP $1195