Montegrappa Extra 1930 Bamboo Fountain Pen
This pen has been lovingly used.  It comes complete with box and papers, however the inner box does have some deterioration to it.  It is equipped with an 18kt Oversized Fine nib.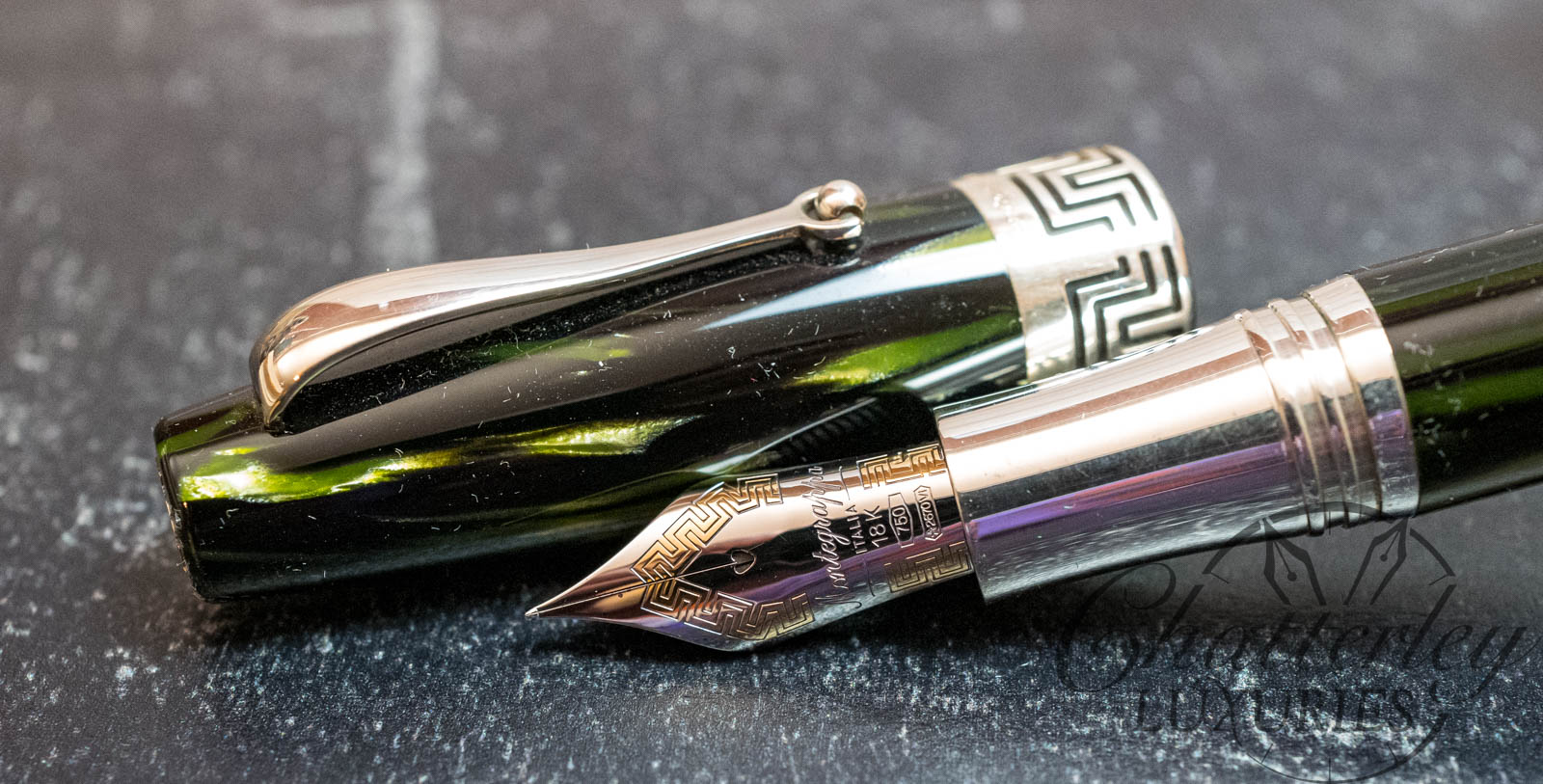 Now discontinued! The Extra 1930 is now no longer a core item with Montegrappa. It will be available via configurator, but not as a normal item.
Inspired by a model from the thirties, Extra 1930 was designed for people who love classic design and original colors and decorations. A manifestation of Montegrappa values, Extra 1930 combines the innovation of state-of-the-art technical solutions with the tradition of its aesthetic precious metal, the colors of the quality celluloid chosen for Extra 1930 were inspired by models from the Montegrappa museum.
Montegrappa introduces a terrific line made for lovers of fountain pen writing. The new Extra is named such because of its oversized 18kt gold nib. This unusual size allows the Extra to have a unique flexibility and a generous ink flow.
 Crafted in celluloid, with Sterling Silver accents, the Extra possesses all the qualities to become a classic. The Extra fountain pen features a built-in piston filling system.