Montegrappa Extra Custom Celluloid Fountain Pen
This pen has been lovingly used.  It comes complete with box and papers. It was made custom by the Montegrappa Configurator. Its a really beautiful combination of celluloids. It has a Caramel Celluloid body and Charcoal Celluloid blind cap, section and cap. Cost is about $1600 on it. It has a Fine nib, but if you want a different nib size, just reach out to us to see if we have the nib grade you want as we have other Extra nibs available.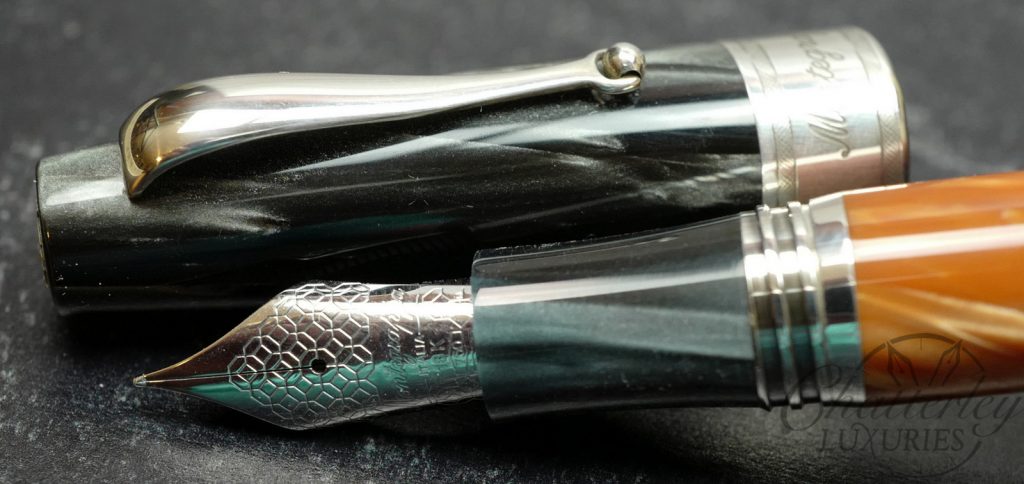 Inspired by a model born over 80 years ago, Extra 1930 was designed for people who love classic design, original colours and decorations. A manifestation of Montegrappa values, Extra 1930 combines the innovation of state-ofthe-art technical solutions with the tradition of its aesthetic approach. Extra 1930 is available in Turtle Brown Celluloid with sterling silver trim.  It employs a piston filling system.