Montegrappa Honours "Il Teatro La Fenice"
This pen is sealed, the below pictures are just for reference only. The one you will get is still sealed in its box.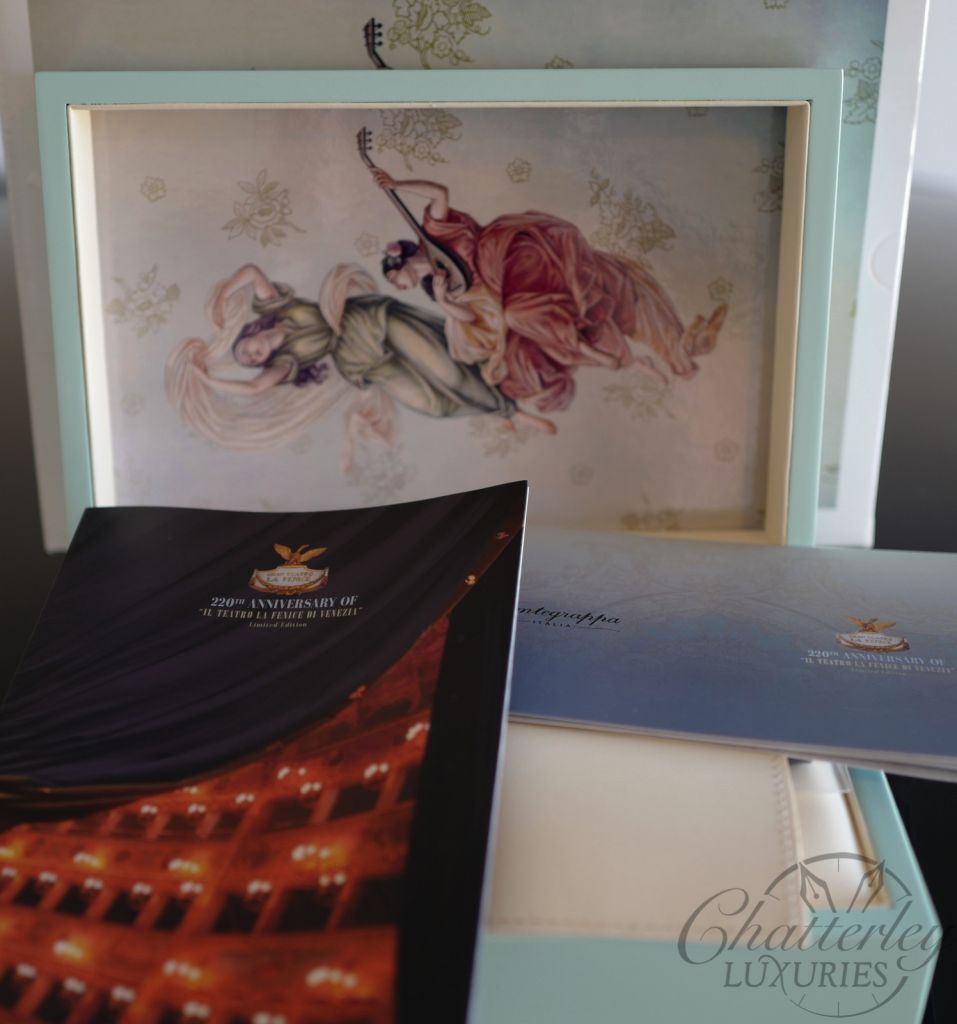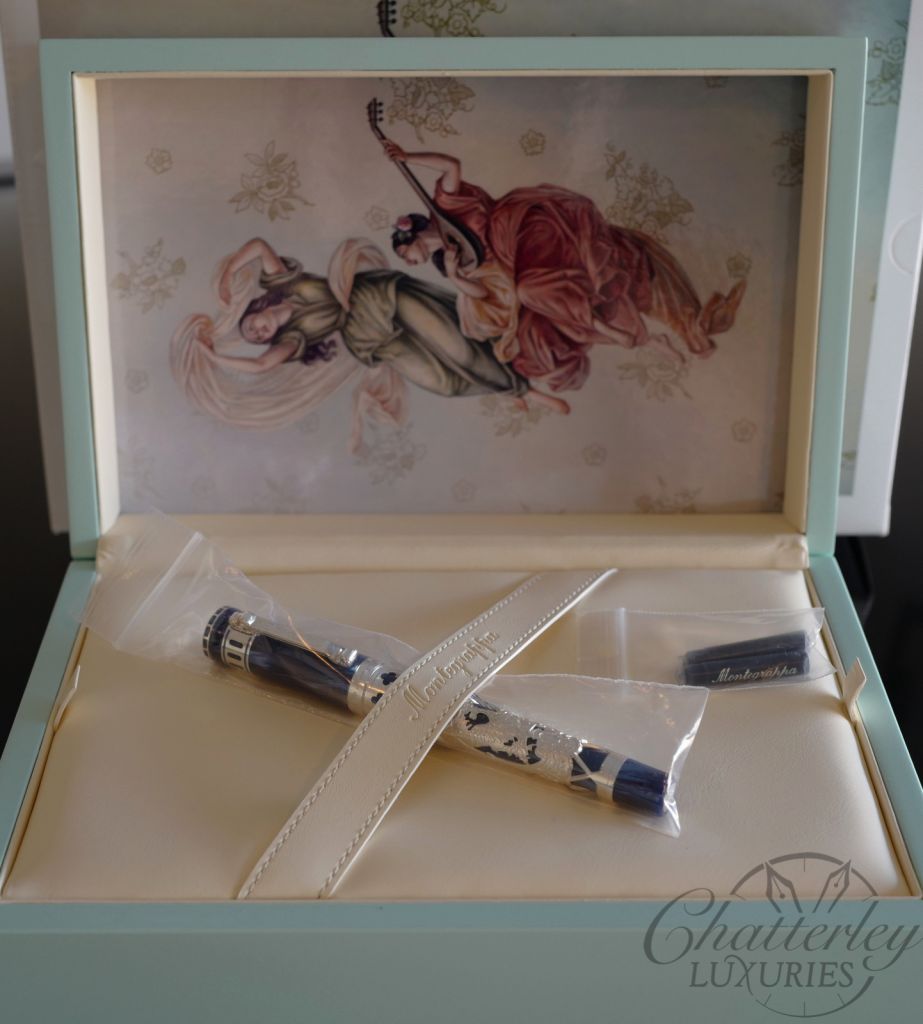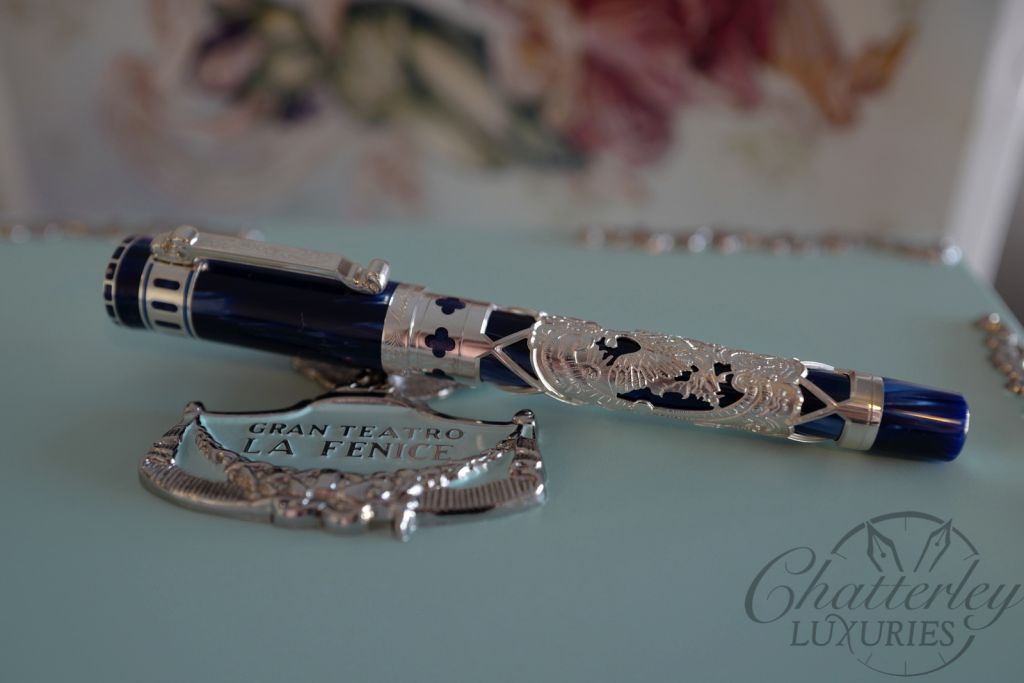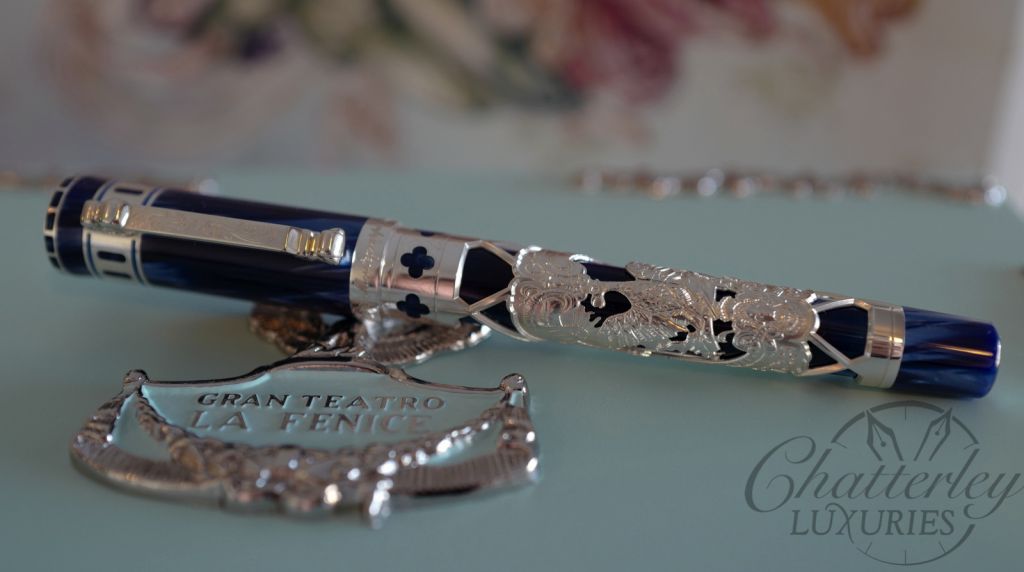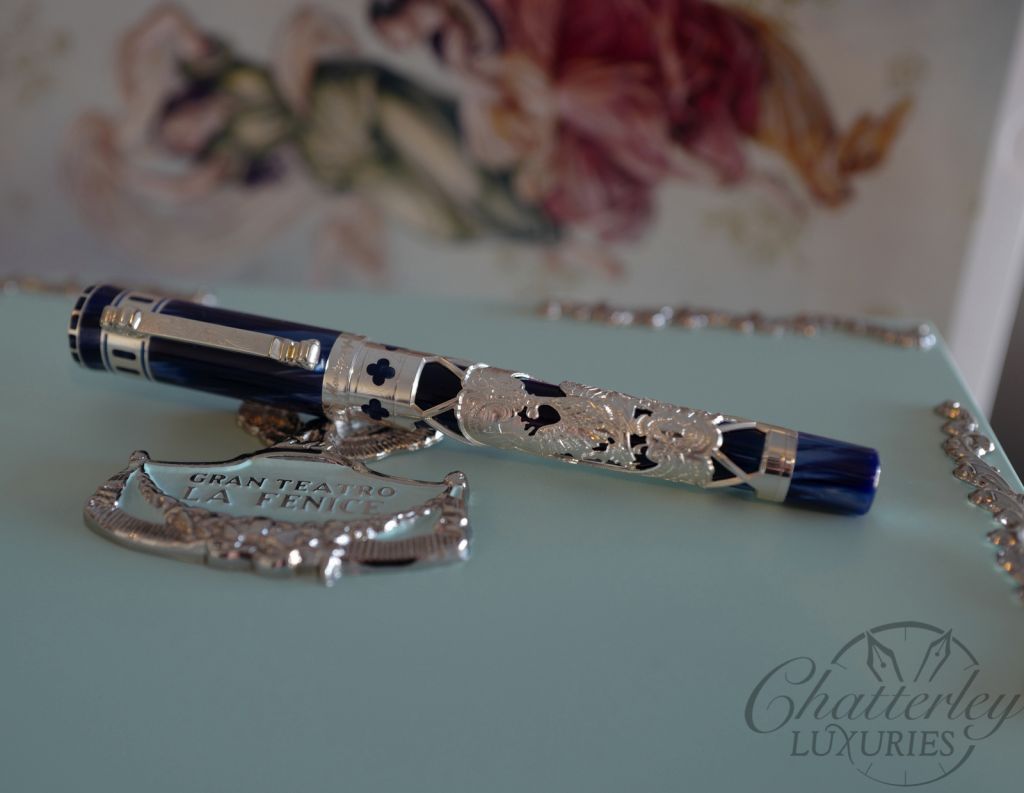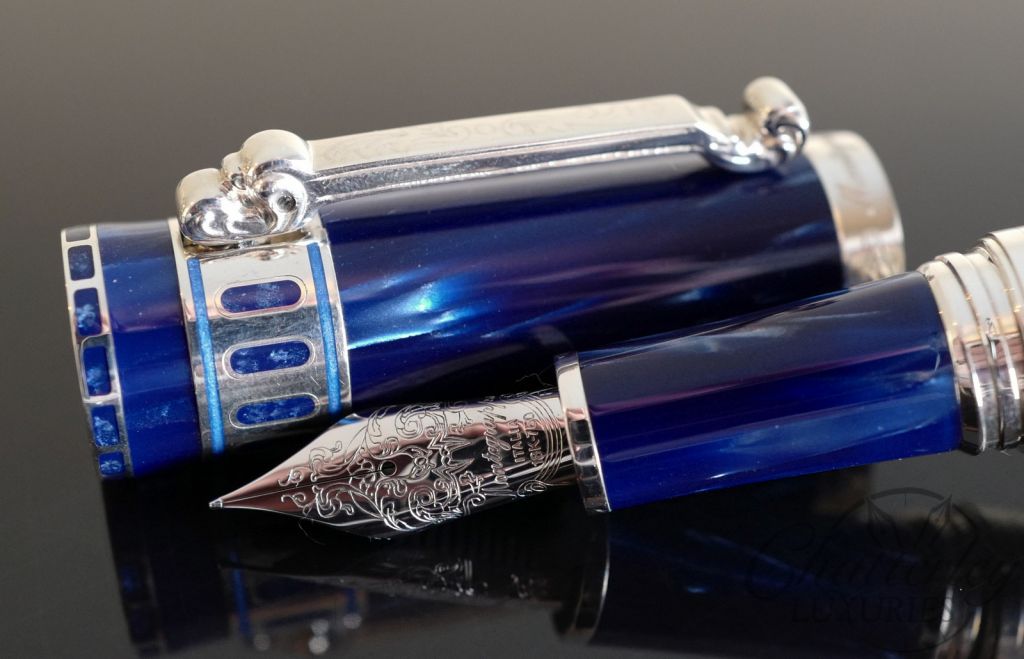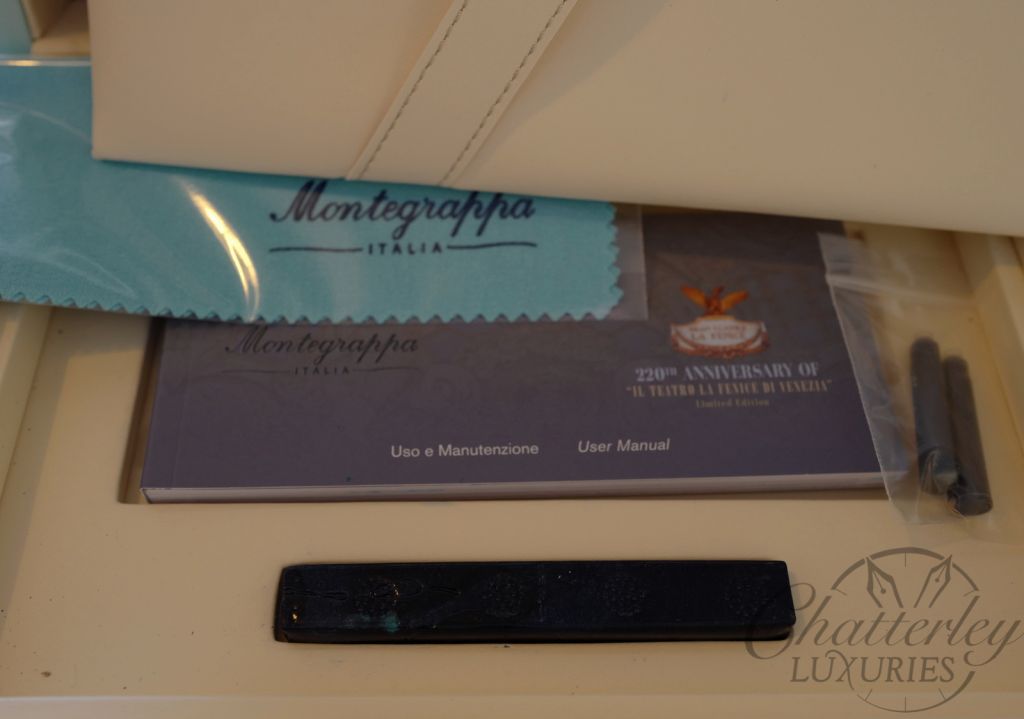 Montegrappa, Italy's most revered manufacturer of fine writing implements, is pleased to announce that it has created a series of pens honouring "Il Teatro La Fenice", the legendary opera house of Venice. The luxurious fountain pens and roller balls represent both the aesthetic details that accent this exquisite hall, and the history with which it is imbued.
Even the name – Italian for "the Phoenix" – has historical import, for it bravely addresses a saga that encompasses three conflagrations which have destroyed La Fenice. On every occasion, the community of Venice has rallied to rebuild the opera house, ensuring that it would be truly a venue on a par with the world's greatest. Venice's first opera house, the San Benedetto Theatre, was razed by fire in 1774. The ensuing legal dispute led to a schism between the owners and the opera company, the latter choosing to build a new venue on the Campo San Fantin. Construction began in June 1790, to a design of architect Giannantonio Selva, with completion reached in May 1792. It was at this point the opera house was named "La Fenice", for it had truly arisen from the ashes.
That month, it re-opened with the opera "I Giuochi d'Agrigento" by Giovanni Paisiello. La Fenice rapidly established itself as a premier opera house, hosting in the early 19th Century major productions by Rossini, Donizetti and other major composers, performed by the greatest voices of the day. Tragedy struck again for the opera lovers of Venice when, in December 1836, the theatre was again destroyed by fire. In quick order, however, it was rebuilt to a design by the brothers Tommaso and Giovanni Battista Meduna, re-opening its doors a year later, on December 26, 1837.
A golden age ensued, with the legendary Giuseppe Verdi commencing his relationship with La Fenice on March 9, 1844, with a performance of "Ernani". By 1857, he would also provide La Fenice with the premieres of "Attila" (1846), "Rigoletto" (1851), "La Traviata" (1853) and "Simon Boccanegra" (1857). Although closed for the First World War, La Fenice reopened with its status secure for the remainder of the 20th Century, welcoming composers including Stravinsky and Britten, and major opera singers from Callas to Pavarotti. But it was "third time unlucky", for, on 29 January 1996, La Fenice was destroyed again by fire. Rather than the hand of god, it was caused by arson, set by two electricians facing heavy fines over delays in repair work. Reconstruction began in 2001. Two hundred plasterers, artists, woodworkers and other craftsman were employed to recover the ambience of the old theatre to a design redolent of the 19th Century. It reopened on 14 December 2003 with a concert of Beethoven, Wagner and Stravinsky. The first opera produced in the "new" La Fenice was "La Traviata" in November 2004.
Like the architects who worked from old images to stay true to the look of La Fenice, Montegrappa has fashioned a pen of celluloid and precious metals, inspired by the chandeliers, the pillars and the exquisite rococo filigrees that decorate every interior surface. It is opulent, luxurious, ornate – as opera has always demanded. Montegrappa's 220th Anniversary of Il Teatro La Fenice di Venezia Limited Edition Pens will be issued in a total of 1790 examples, as follows:
• 1000 sterling silver fountain pens
• 745 sterling silver roller balls
• 27 solid 18K gold fountain pens
• 18 solid 18K gold roller balls
As with all Montegrappa limited editions, the production numbers bear special relevance.
• On June 29th 1790, architect Giannantonio Selva was awarded the tender for the design of the theatre building
• 27 was the number of months required to demolish the previous building
• 18 was the number of months required to construct the new building Montegrappa was proud to add another date to La Fenice's history when Sylvester Stallone attended the 2010 Venice Film Festival to receive an award for his filmmaking achievements.
MSRP on the Montegrappa Silver Gran Teatro La Fenice Limited Edition Fountain Pen is $5475