Montegrappa LE Elmo 02 Marshmallow Fountain Pen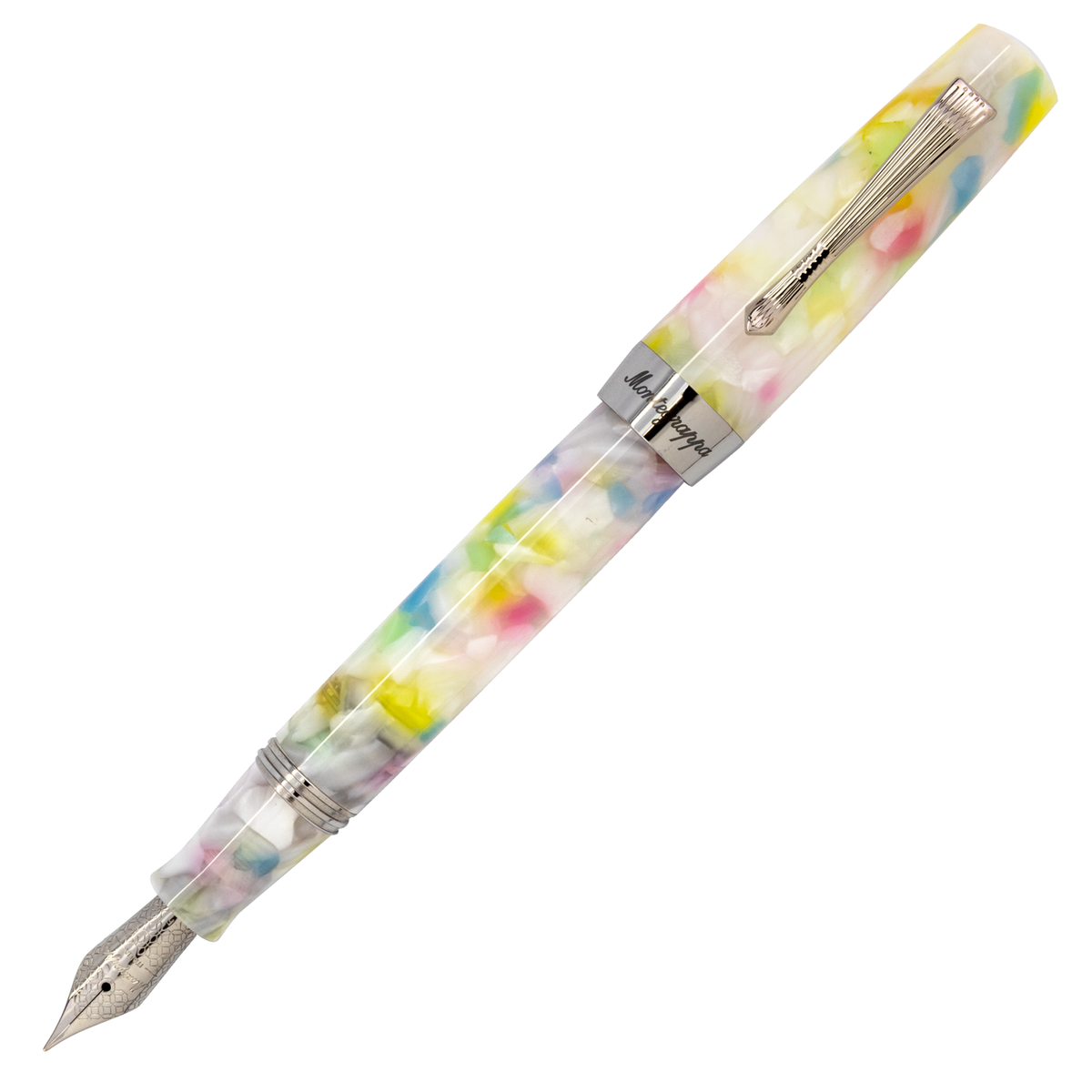 In 2000 BCE the Egyptians considered marshmallows so sacred that they were reserved for Pharaohs and Gods. In the mid-nineteenth century marshmallows were so popular that French patisseries couldn't keep up with the demand for the fluffy bon bons. Today, we associate marshmallows with wintry treats and cups of cocoa, both hallmarks of the holiday season.
Introducing the Montegrappa Elmo Marshmallow. 
Limited to 80 pieces this Limited Edition Elmo is evocative of all the things we love about marshmallows.
Snowflake white resin is dotted with the colors of vintage powder puffs, French macarons, pastel hued gelati, circus cotton candy and a fruity medley of strawberry, lemon and lime mini marshmallows.
The Elmo Marshmallow celebrates all that is sweet about this confection and the festive season.  It will delight and enchant all who add it to their fountain pen collection.
Using the #6 JoWo nib unit it is wonderfully smooth and wet.
They are available in EF, F, M, B & 1.1 stub.