Montegrappa Limited Edition Cosmos Enigma Fountain Pen
This pen is pre-owned, but in perfect working condition. It does not come with box or papers.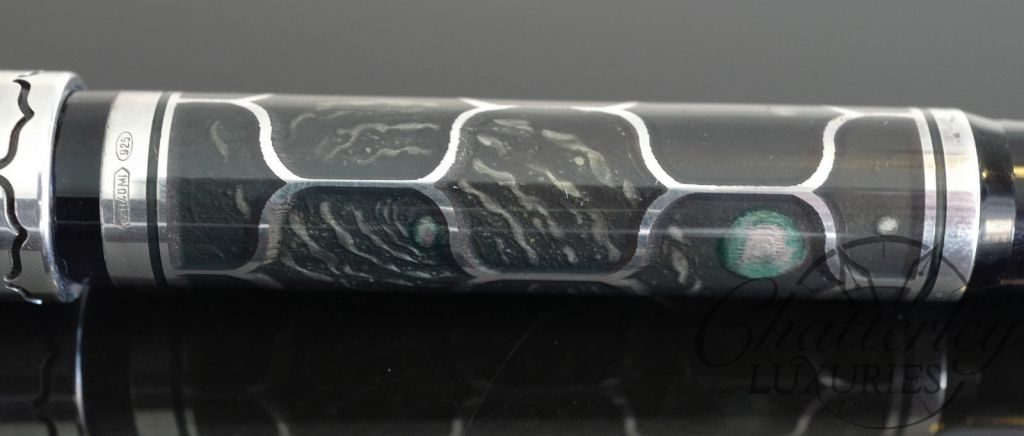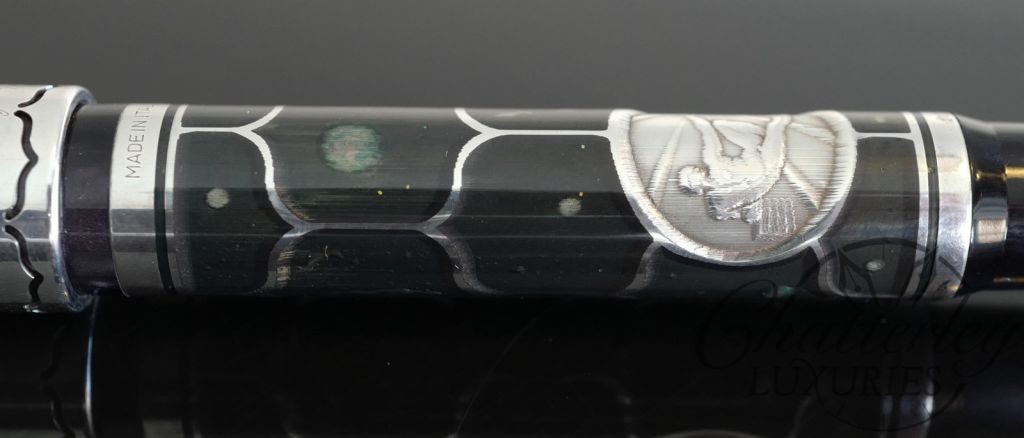 Cosmos Enigma is the third and last pen of a series dedicated to mankind and its history. The idea of the pen is to symbolize the vision of the immensity of the Universe from the inside of a space ship.There is a symbolic representation of the human technology of the 3rd millennium that enables the heavenly bodies to be observed in all directions, including the great galaxy.

Cosmos Enigma, realized with the technique of low relief engraving and cold enameling, is available in 1,912 fountain pens in sterling silver.