Montegrappa Limited Edition La Canzone del Grappa Fountain Pen – Memorial Black with 14kt Flex nib
La Canzone Del Grappa
   Song of the Motherland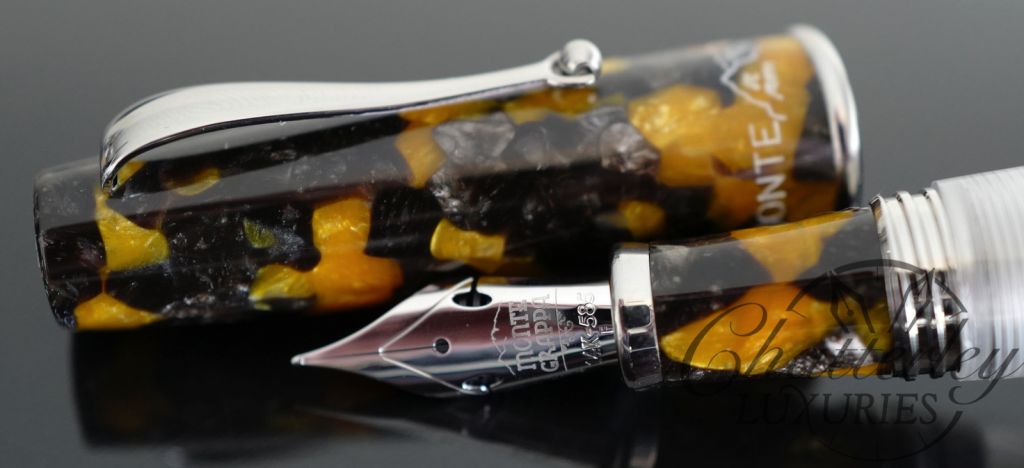 Found amongst the rubble of a town decimated by war, the legend 'Monte Grappa Tu Sei La Mia Patria' became immortalised in a song intrinsic to Italian identity. Commemorating a century since the end of the Great War, Montegrappa joins forces with the artisanal distillery Capovilla for a heritage-infused, limited edition homage to the solemnity and irrepressible spirit of the Monte Grappa region.
ESSENCE OF MONTE GRAPPA
The collaboration consists of 2 versions with translucent bodies and resin on the cap, section and blind cap.  Laser-cut engraved on the cap you will find the historical Montegrappa logo, while the visible piston is engraved with the Villa Dolfin Bodù, historical headquarters of the Capovilla distilling company.
The laser-etched facade of Villa Dolfin Boldù marks the site of the anthem's first recital and another rich source of local pride. Its walls are home to Italy's finest grappa distillery, which is why a special-batch, 20 cl bottle of Capovilla Vera Grappa di Bassano accompanies every piece in this strictly limited, commemorative edition. Toast the spirit – and flavor – of Italy!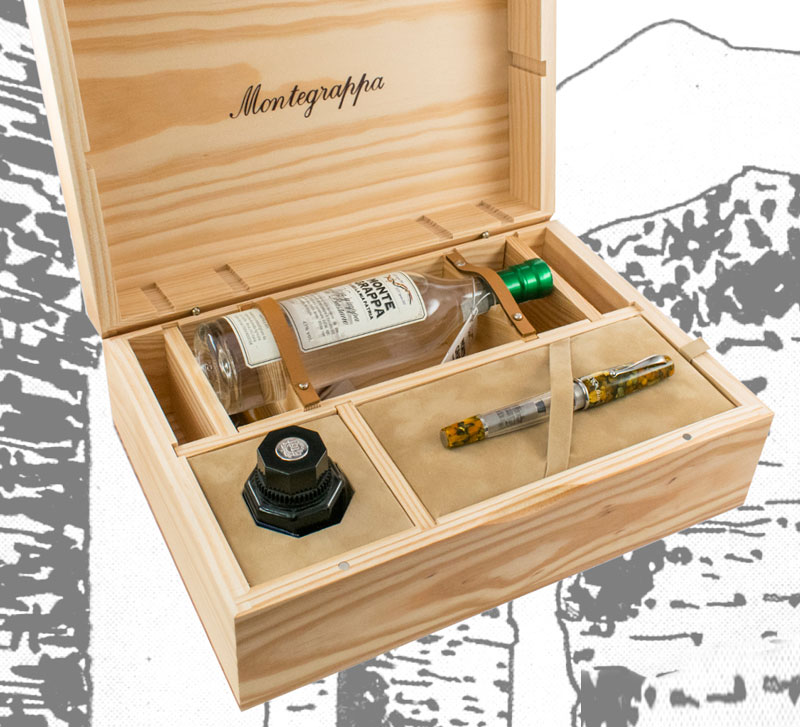 FEATURES
    Material: resin
    Trim: steel
    Nib: 14k Flex gold
    Filling system: piston
    Packaging: special
    Length: 137 mm
    Diameter: 17.0 mm
    Weight: 40.00 gr
    LIMITED EDITION
    100 Fountain Pens Memorial Black with 14K Flex Gold Nib
    MSRP $1160