Nakaya Classic Fountain Pens 23rd Anniversary Naka-ai Writer Dog In Paradise Limited Edition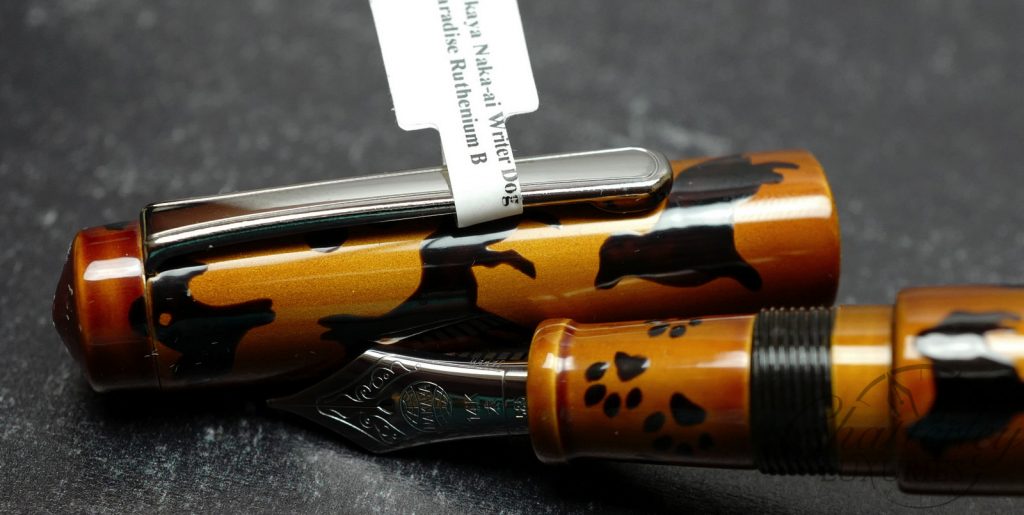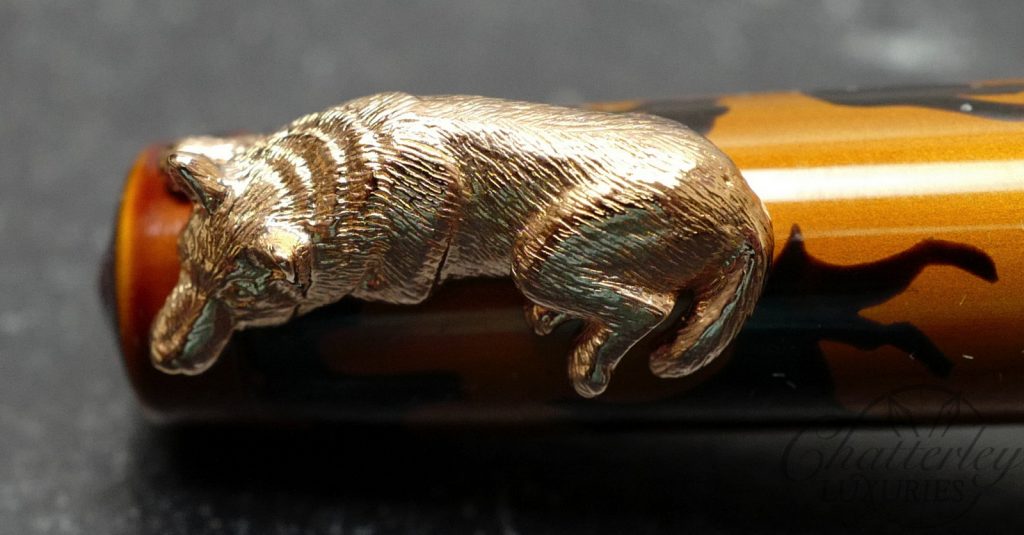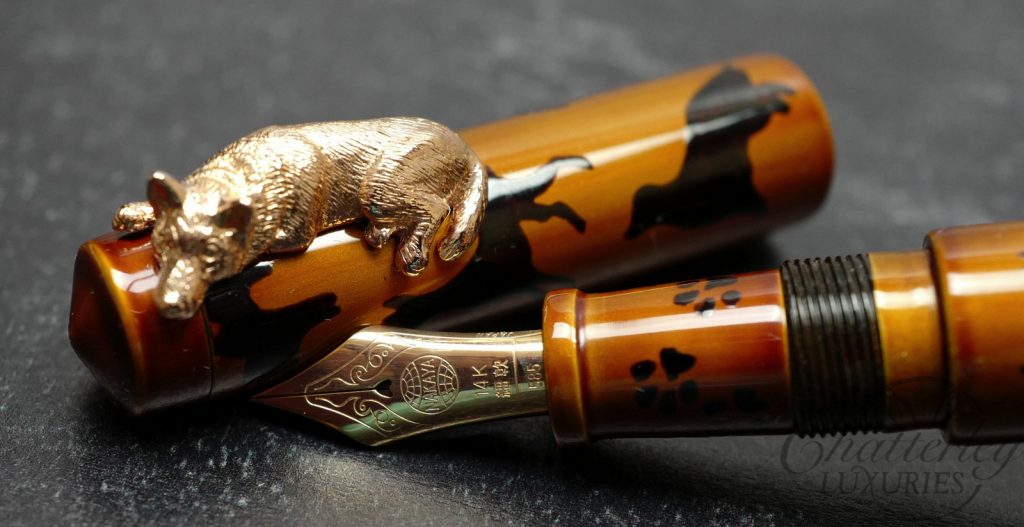 The Classic Fountain Pens 23rd Anniversary Dog in Paradise Limited Edition has been produced in just 23 numbered pieces.
The pen can be provided with a standard ruthenium clip or pink gold roll stopper.
Designed to commemorate both the 23rd anniversary of the founding of Classic Fountain Pens and 2018 as the Year of the Dog on the Chinese calendar, the Classic Fountain Pens 23rd Anniversary Nakaya Naka-ai Writer Dog in Paradise Limited Edition fountain pen is an exclusive collaboration between Classic Fountain Pens and Nakaya.
Yakou Maki-e technique is used to create the distinctive profiles of a wide variety of different dog breeds, while the background has been realized in a special hue using Byakukan-nuri technique, which involves using a small amount of extremely fine gold powder mixed into a natural urushi base. As with most Nakaya pens, the cap and barrel have been hand-turned from naturally harvested ebonite hard rubber. Kanji characters for "Classic Fountain Pens," along with the individual limited edition number, run along the reverse side of the barrel on each pen.
The special roll-stopper was designed by Classic Fountain Pens owner and founder John Mottishaw and features a German Shepherd in a relaxed curled pose. Production of the roll stopper, which will remain a Classic Fountain Pens exclusive, has been realized at the Nakaya pen workshop in Tokyo, while the Maki-e and Urushi finish has been applied by skilled artists in the traditional crafts center of Wajima  on the west coast of Japan.
As with any Nakaya pen ordered from us, the 23rd Anniversary Pen is provided with a complimentary converter, which allows the use of any bottled fountain pen ink. The pen can also be filled using convenient Platinum-brand cartridges. A softwood presentation box, fabric pen kimono, and starter pack of ten cartridges is also included.