Nakaya Dorsal Fin Version I Black Ishime Kanshitsu Fountain Pen
This pen has been lovingly used.  It is equipped with a 14kt Elastic Soft Medium nib.  It comes complete with box and papers.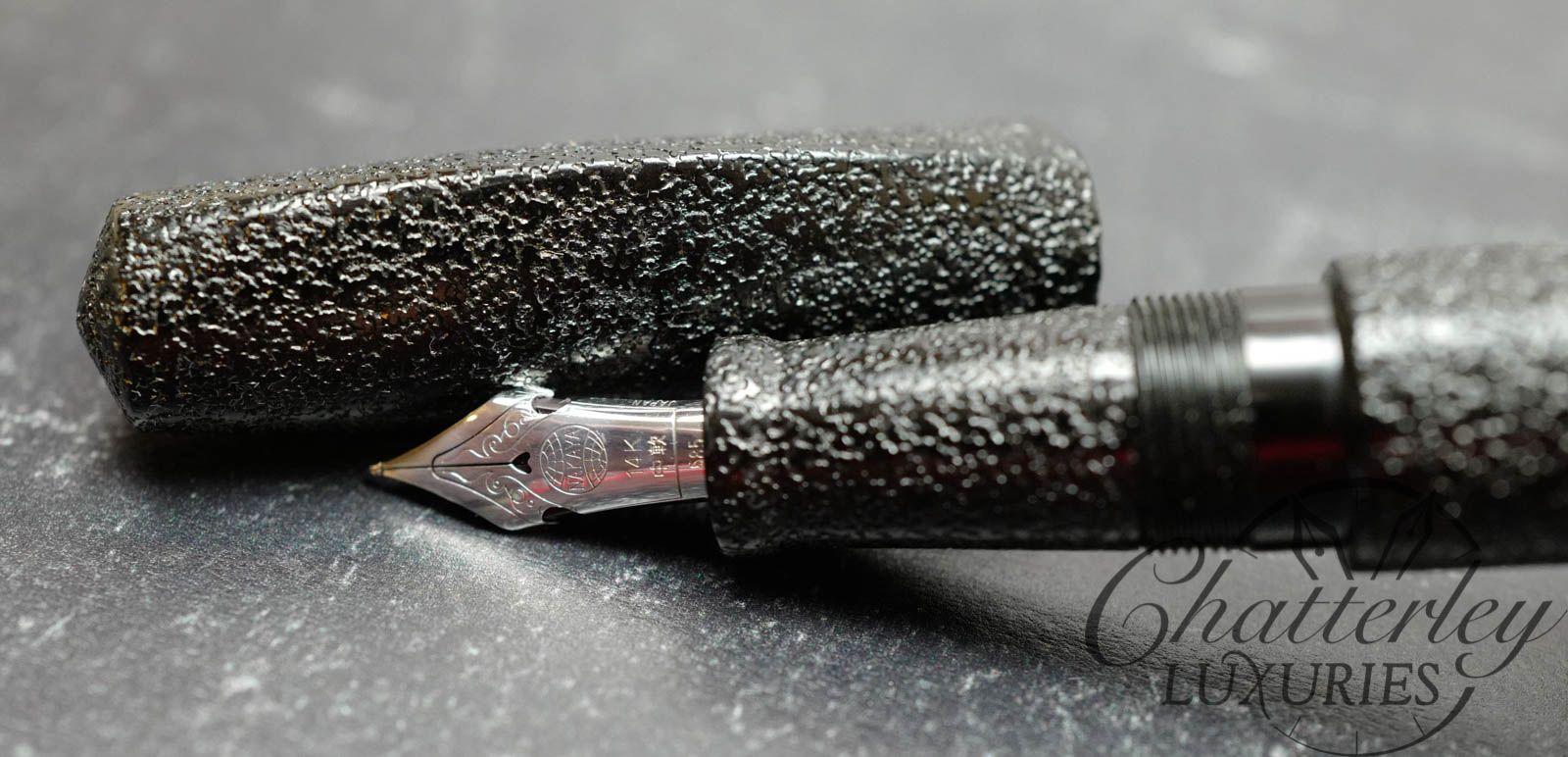 The Nakaya Dorsal Fin Version 1 is one of the most innovative and distinctive designs created by Nakaya. Layers of Urushi lacquer are applied over a period of months to create the fin on the cap, and the surface is then completed with either smooth Urushi or stone texture Ishime-Kanshitsu finish. With either finish, this is one of the most memorable writing instruments Nakaya has produced.