Nakaya Long Piccolo Red Fountain Pen
This pen has been lovingly used.  It comes complete with its inner box.  It is equipped with a 14k Fine nib.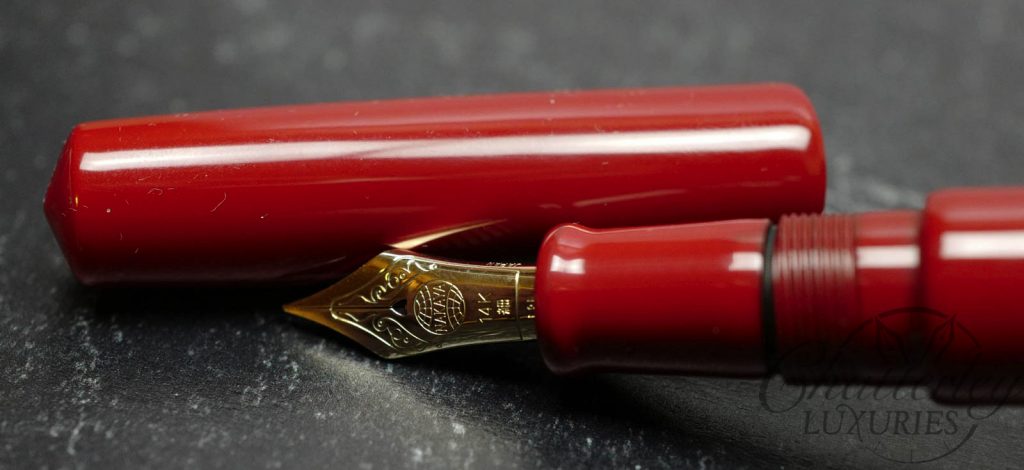 Screw type cap with no band, cap, barrel and section are made of ebonite lacquered with Wajima urushi. This model is piccolo size and is supposed to be used without posting the cap when writing. As ebonite is a very light material it is possible to make the barrel thicker and longer. Therefore the balance point can be set easier to provide comfortable writing for everyone. This is Regular shu-colored (red) model. Wajima urushi nuri shines very beautifully.