Nakaya Naka-ai Cigar Aka-tamenuri
This pen is lovingly used.  It comes complete with box and papers.  It is equipped with a 14kt gold Music nib.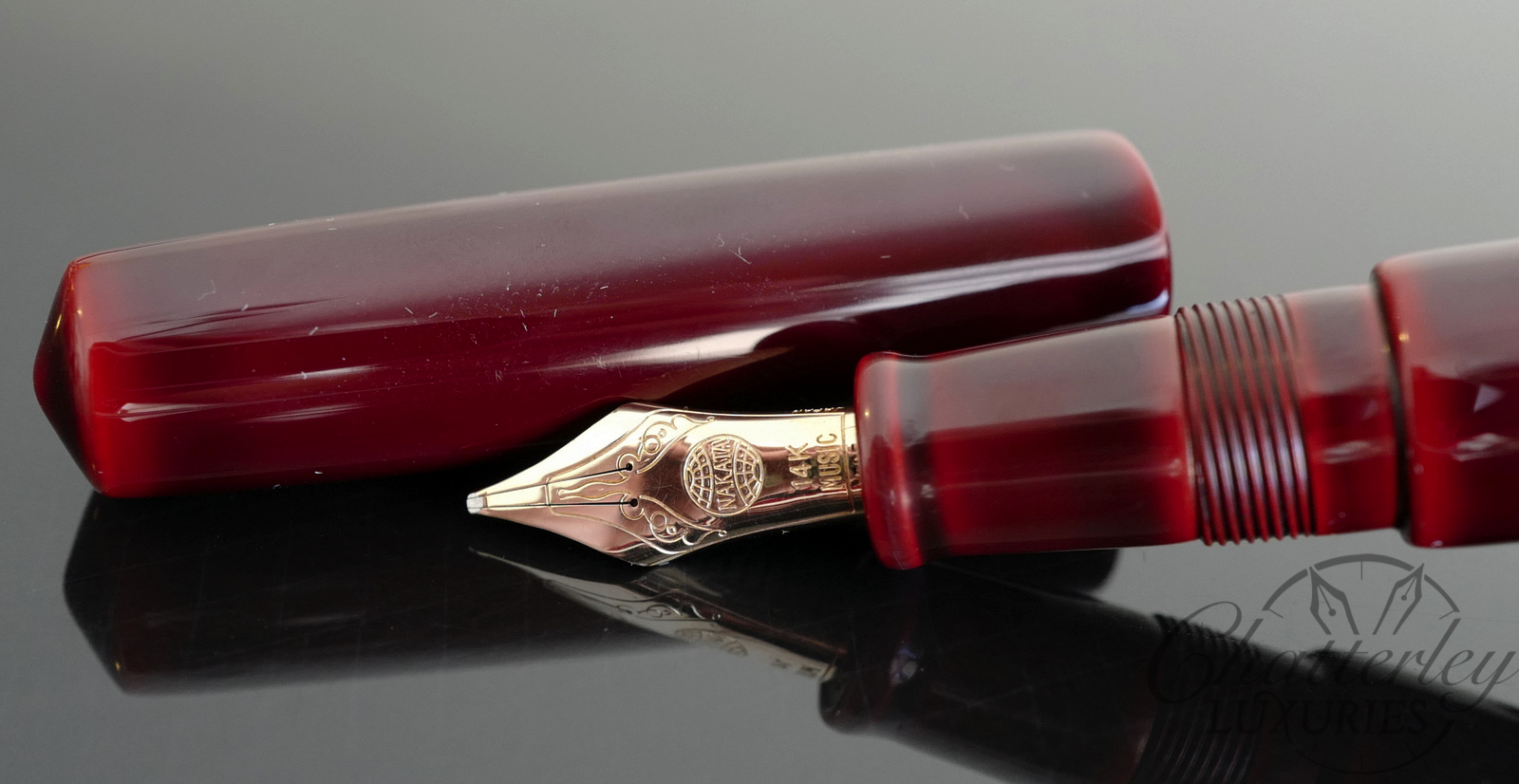 The Nakaya Naka-ai Cigar Aka-tamenuri fountain pen is handcrafted from ebonite and natural urushi lacquer by Japanese craftspeople. The Cigar version in Aka-tamenuri has already proven to be one of the most popular – the tapered shape of the Naka-ai seems to show off rich Aka-tamenuri finish as no other pen model can.   This is a pen that will be a very comfortable fit for most users. Each Naka-ai is made of hand-turned ebonite hard rubber, then sent to the Wajima region in western Japan for finishing with urushi lacquers.