Nakaya Piccolo long kuro-roiro String Rolled Fountain Pen with Rose Gold Spider Rollstop
This pen is lovingly used and in perfect condition. It comes with box and papers.
The nib is a 14k BB nib. It has been stubbed by Mr. Yoshida of Nakaya.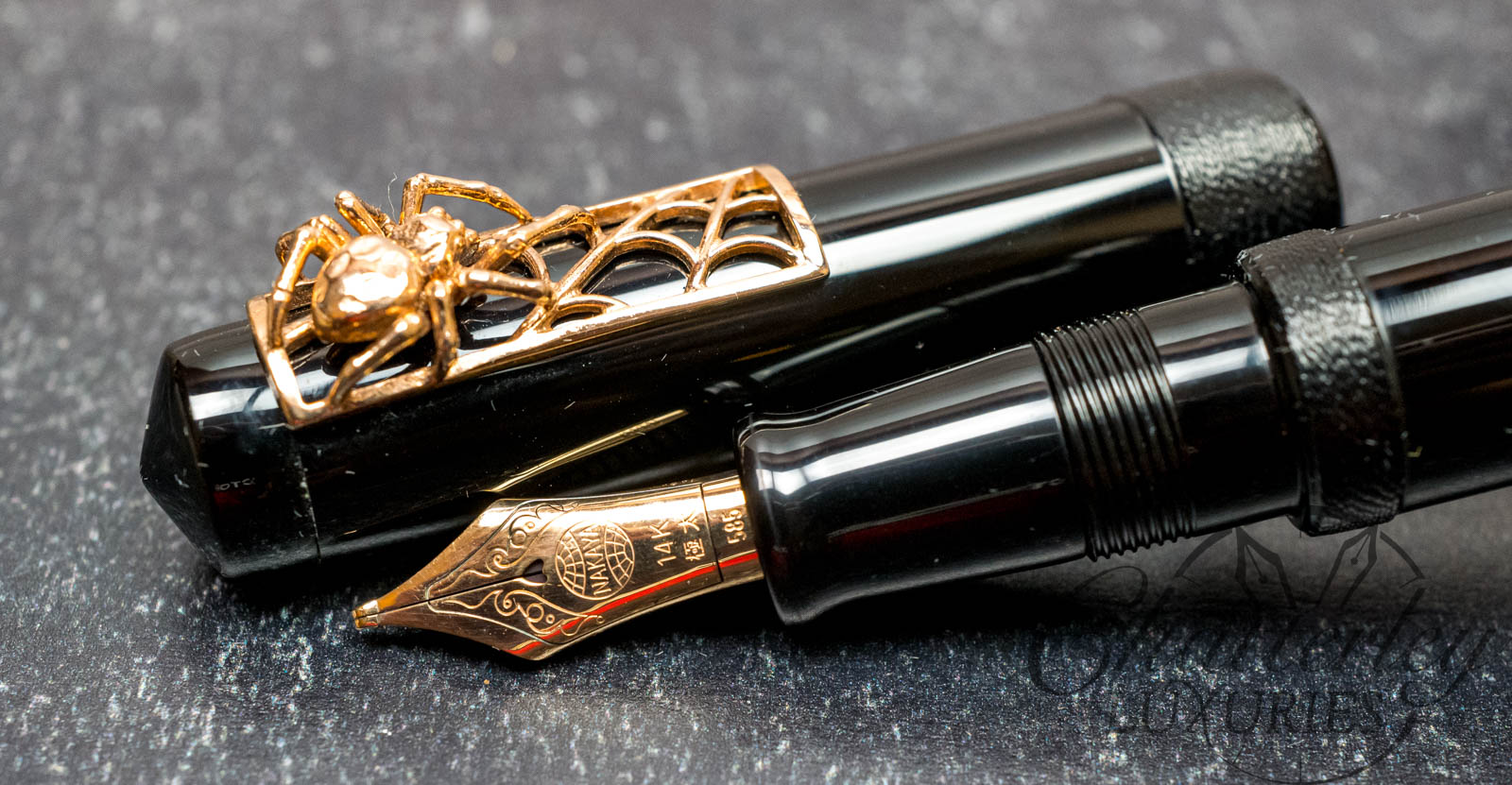 Nakaya Piccolo Long Writer Kuro-Roiro String-Rolled Model Fountain Pen utilizes the compact shape of the Piccolo model to show off the rich, Black finish.
The same shade of thread wrapped around the cap and barrel provides an interesting textural element amidst the smooth Urushi lacquer.
The fountain pen is handcrafted from ebonite and Urushi lacquer, and comes standard with solid gold 14k nib.
This Nakaya fountain pen is made of hand-turned ebonite hard rubber that is meticulously coated with Urushi, a material made from the sap of a Japanese lacquer tree.
The process of collecting the Urushi and applying many layers of lacquer to this fountain pen takes a minimum of three months or more to complete.
In this string-rolled model fine string is embedded in the urushi lacquer, then given coats of this natural resin.