Namiki Black Bamboo Fountain Pen
This pen has been lovingly used.  It does not come with box or papers.  It is equipped with a 14kt Broad nib.  It fills via a Pilot Con-70 convertor, which is missing.  We unfortunately do not sell these, but they are readily available on Amazon.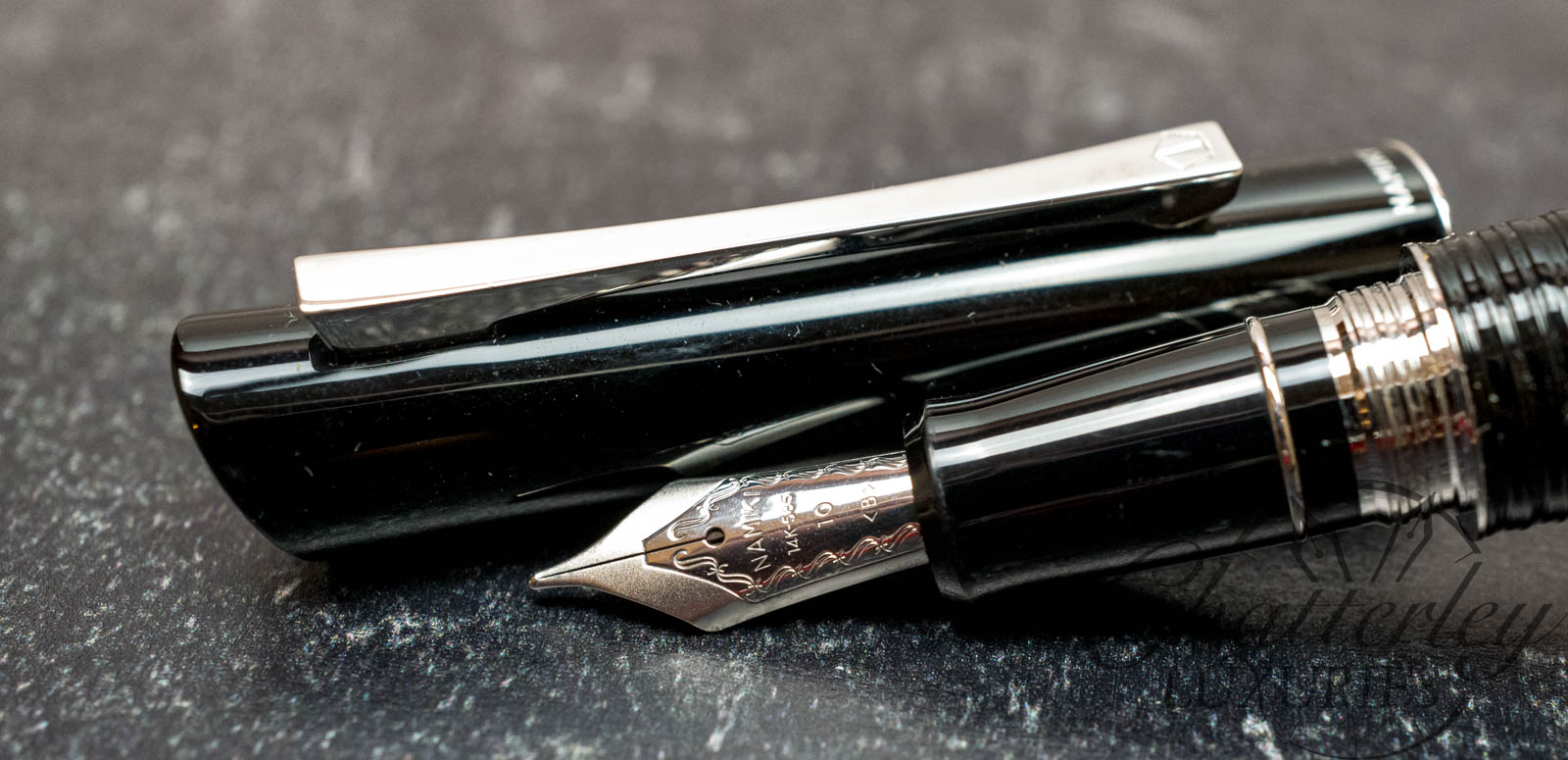 Namiki's latest collection is a phenomenal design inspired by the strength, vitality and lush color of bamboo – a traditional symbol of humility and happiness. The tapered and burrowed barrel is shaped like a bamboo stalk in shiny black resin finish. The abundantly-sized fountain pen has a technically perfect, 14K gold nib with shiny rhodium overlay and brushed rhodium clip.