Namiki Yukari Limited Edition King Cobra Fountain Pen
This pen is pre-owned, but is in great condition.  It does not come with box or papers because it was a prototype and not part of the 700 pens.  It is fit with an 18kt Medium nib.  It comes equipped with a refillable cartridge.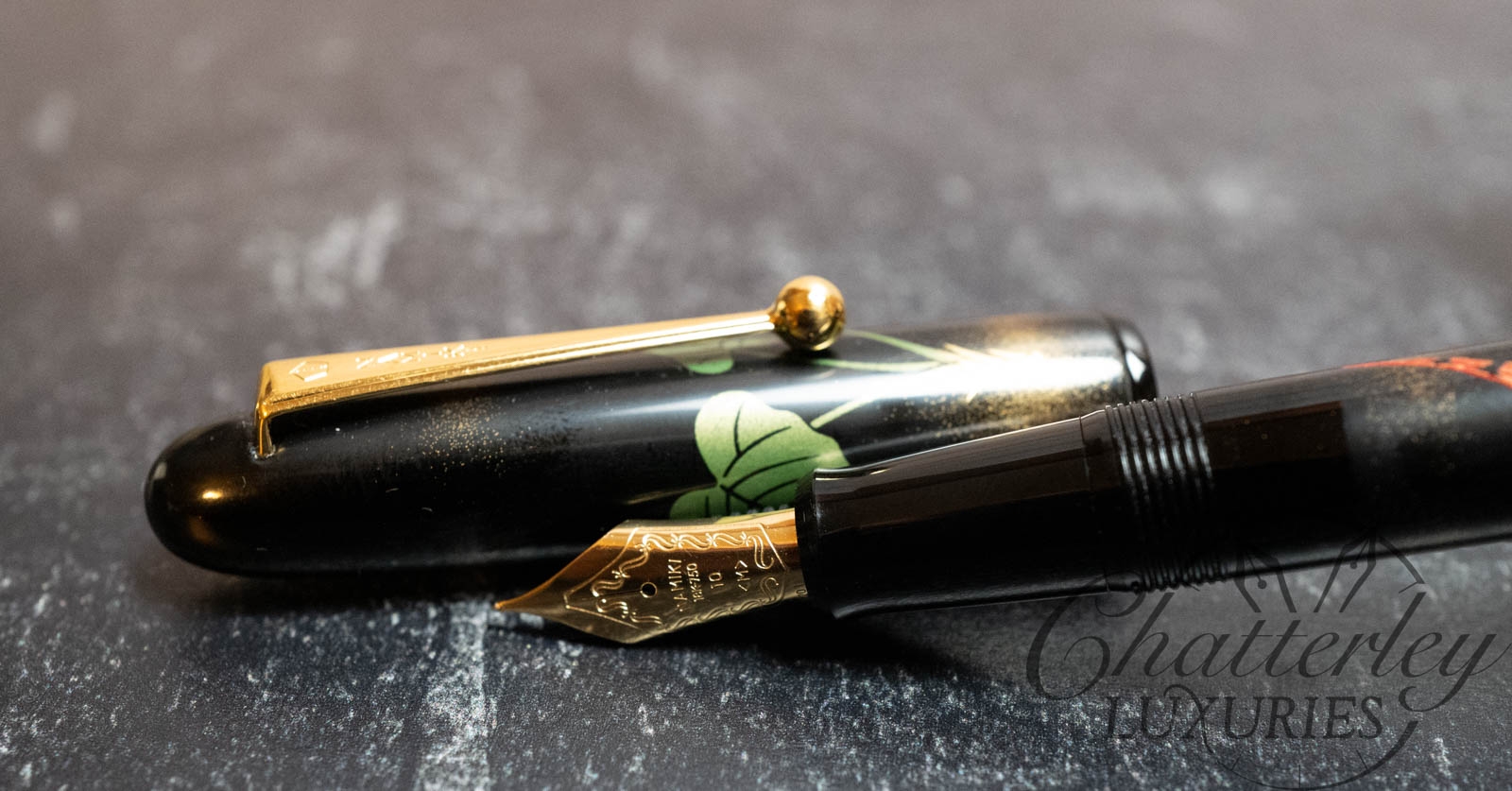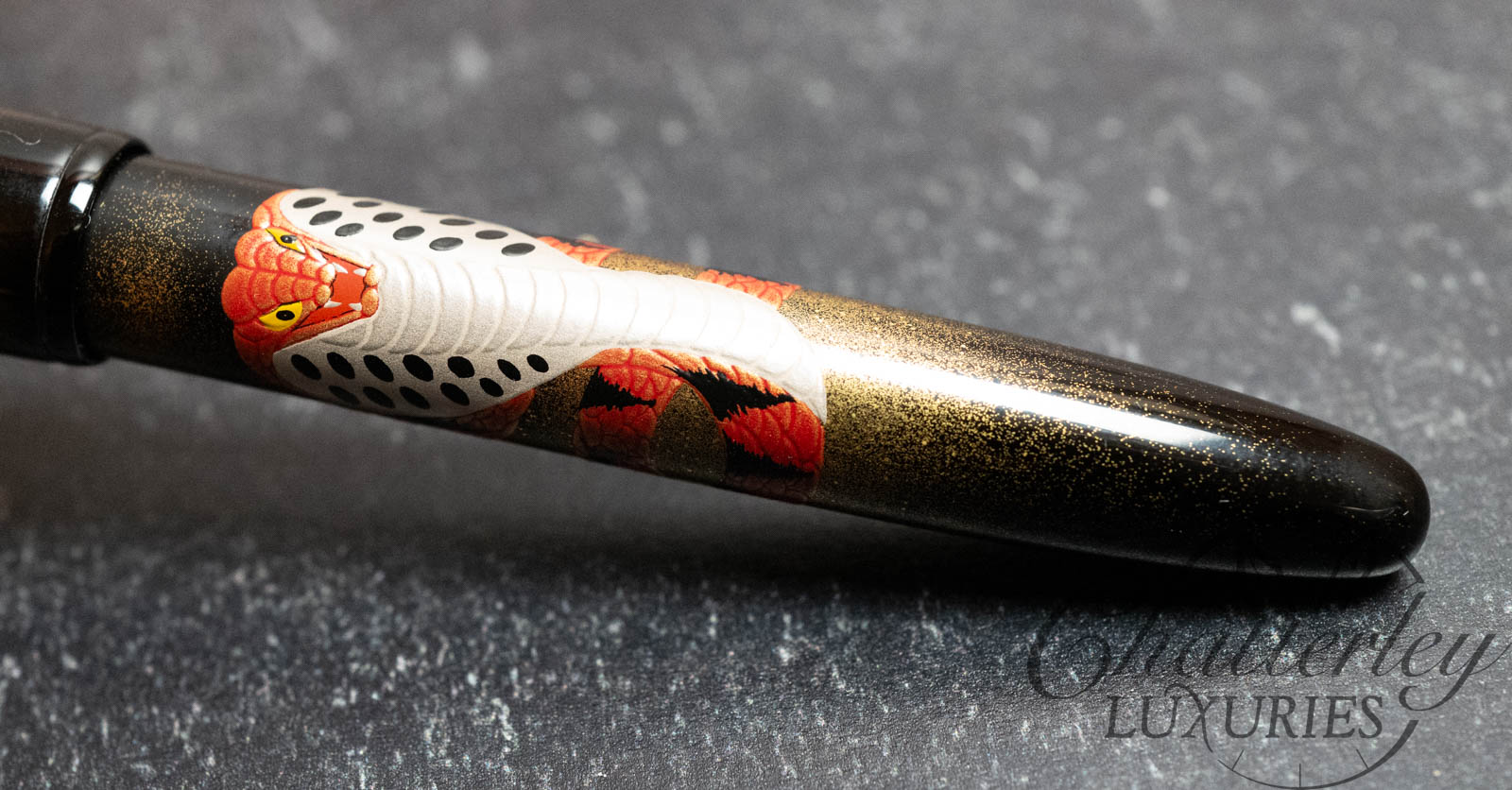 Circa 2001
Featuring the beauty of Togidashi and Taka Maki-e in intricate raised relief form, this pen was created and signed by the master Maki-e artist Michifumi Kawaguchi to celebrate the Year of Snake, in 2001. The King Cobra is one of the most powerful snakes known to mankind and with its aggressive reputation and lethal defense, it is revered.  Limited Edition of 700.