Namiki Yukari Seven Gods Hotei-son 100th Anniversary Fountain Pen
Returning customer?  Please contact us directly for our Chatterley Loyalty pricing, bryant@pentime.com.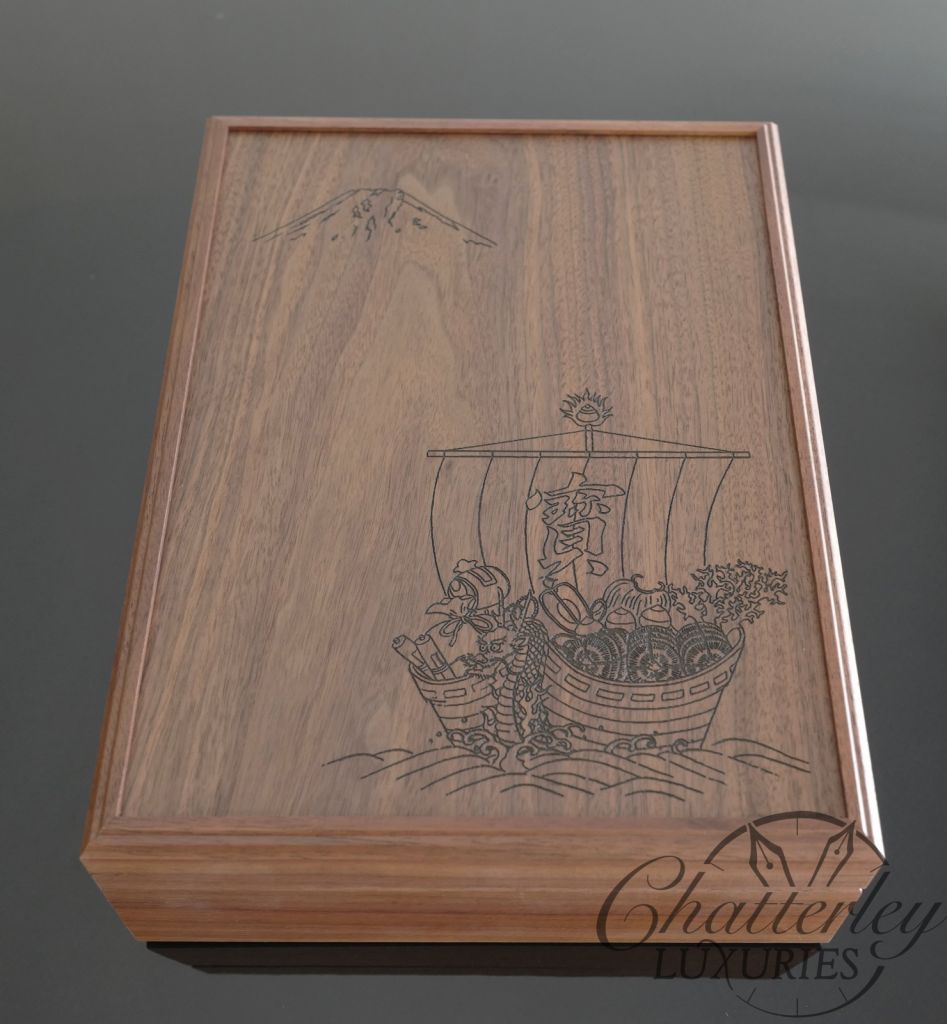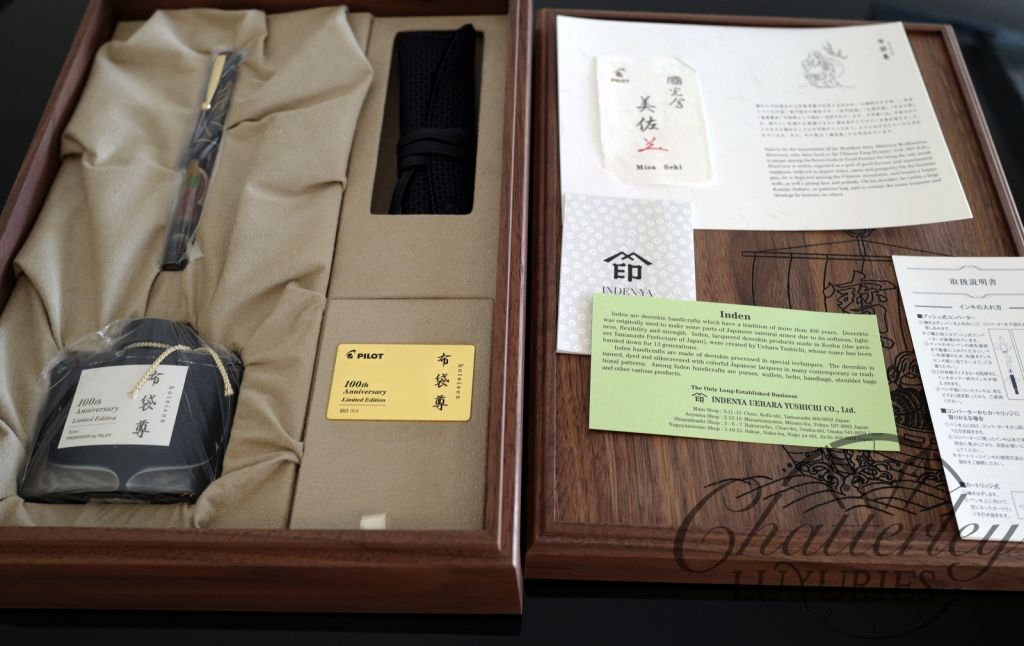 Said to be the incarnation of the Buddhist deity Maitreya Bodhisattva, Hotei-son, who dates back to the Chinese Tang Dynasty (618-907 A.D.) is unique among the Seven Gods of Good Fortune for being the only monk. Hotei-son is widely regarded as a god of good fortune and matrimonial happiness, believed to impart riches, status and prosperity.
On the fountain pen, he is depicted among the Chinese mountains, and boasts a happy smile, as well as a plump face and potbelly. On his shoulder, he carries a large Kannin-bukuro, or patience bag, said to contain the many treasures and blessings he bestows on others.
The black-green ink echoes the color of Hotei-son's necklace, depicted on the fountain pen.
This Namiki Seven Gods Yukari fountain pen was produced by Maki-e artisan Misa Seki for Pilot's 100th anniversary. It features the Togidashi-Taka Maki-e technique, as well as inlaid gold dust. It comes individually packaged in a wooden box with a 50ml bottle of matching limited edition green-black Iroshizuku ink and a leather pen wrap. This exquisitely lacquered brass fountain pen has a medium 18kt gold nib in size #10, is complemented by gold trim, and fills via cartridge/converter.  Only 25 limited pens have been produced of each god worldwide.