Oldwin Paris Torpedo Blue Mystic River Limited Edition Fountain Pen
This pen is pre-owned, but like new. Complete with original box. This pen comes from Oldwin Paris direct.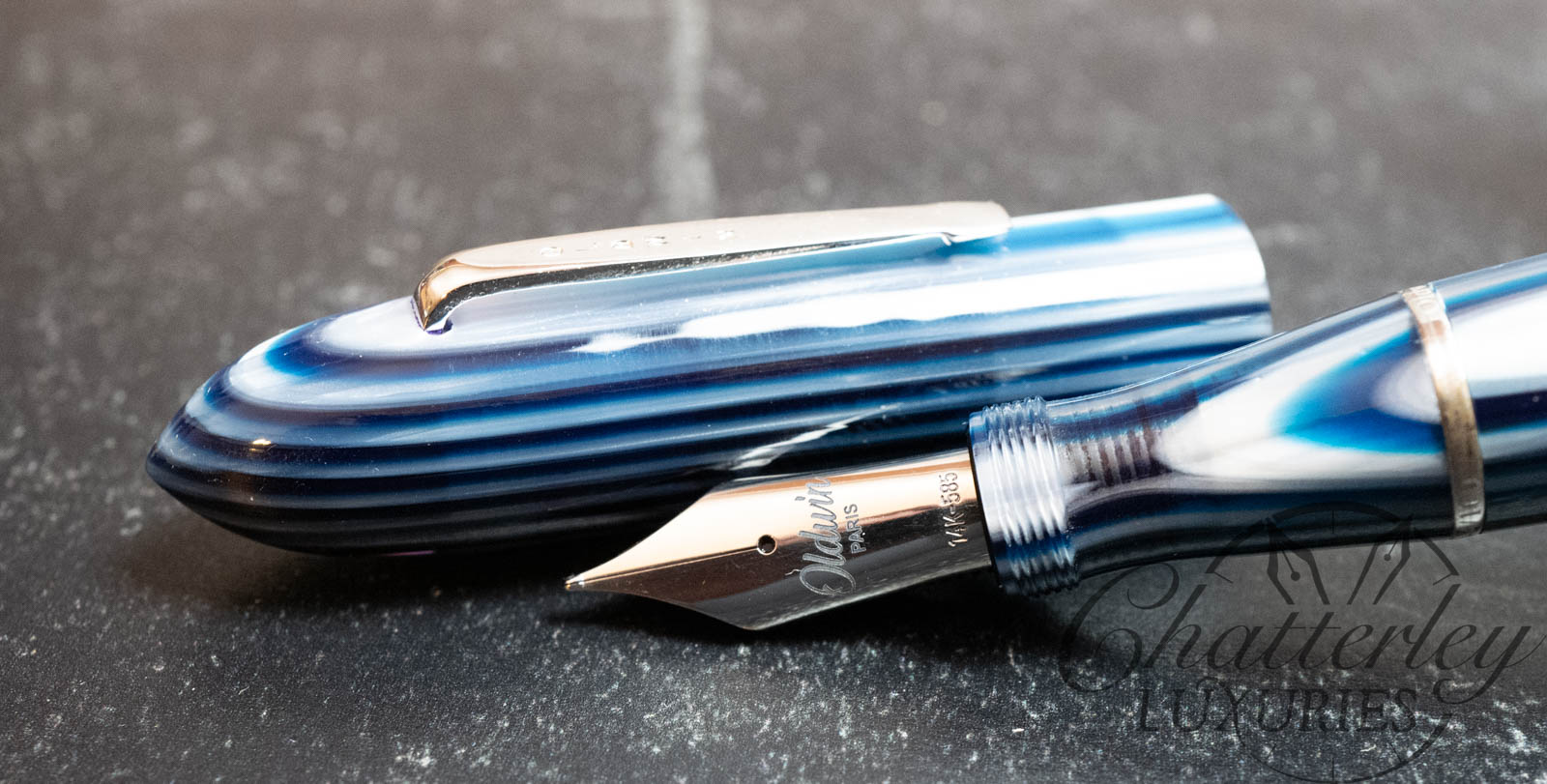 The pattern of the material mimics the Arcos. 
Filling system is piston filler and the huge nib is  #8 gold 14k medium size.
All comes in rhodium trims.