Oldwin Torpedo Arco Brown Spina (Fish Bone Pattern) Limited Edition
This pen has is NIB (new in box) never inked or dipped. It is "pre-owned", but never touched. We were the first to remove the Paper on the package to image it. So for that reason, it's NIB.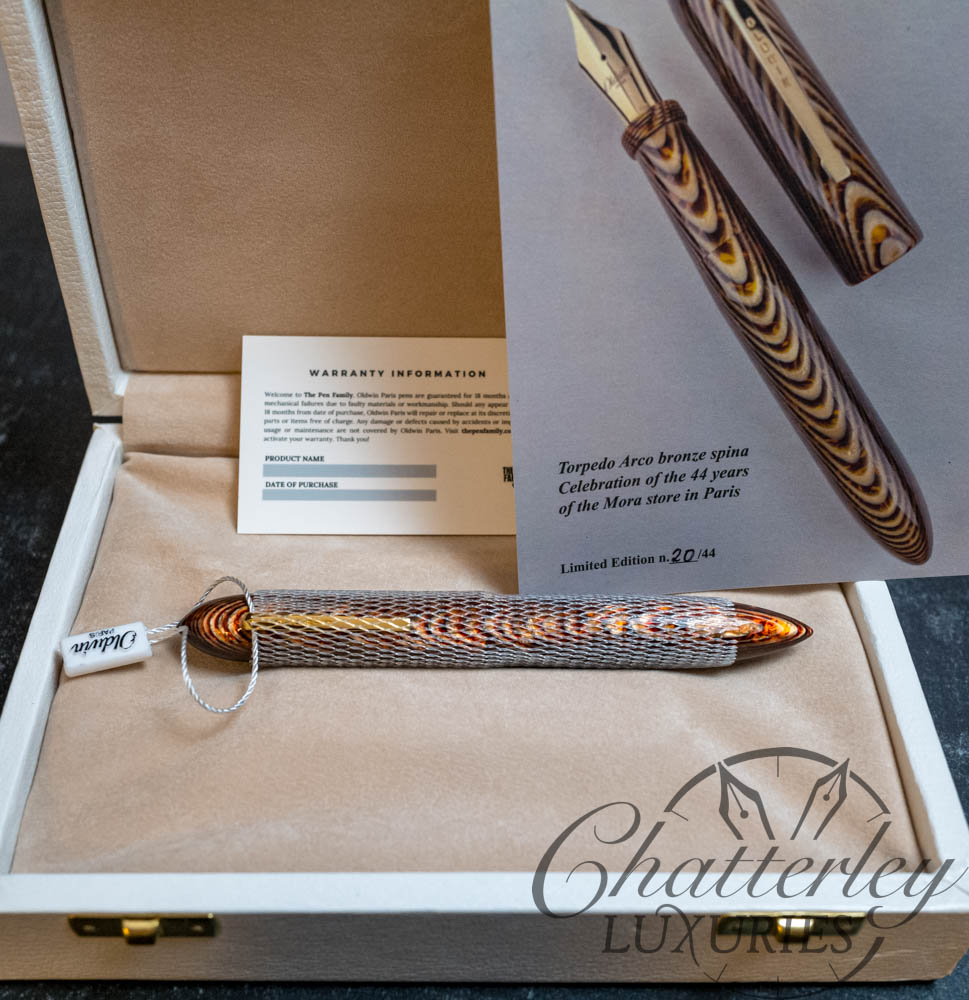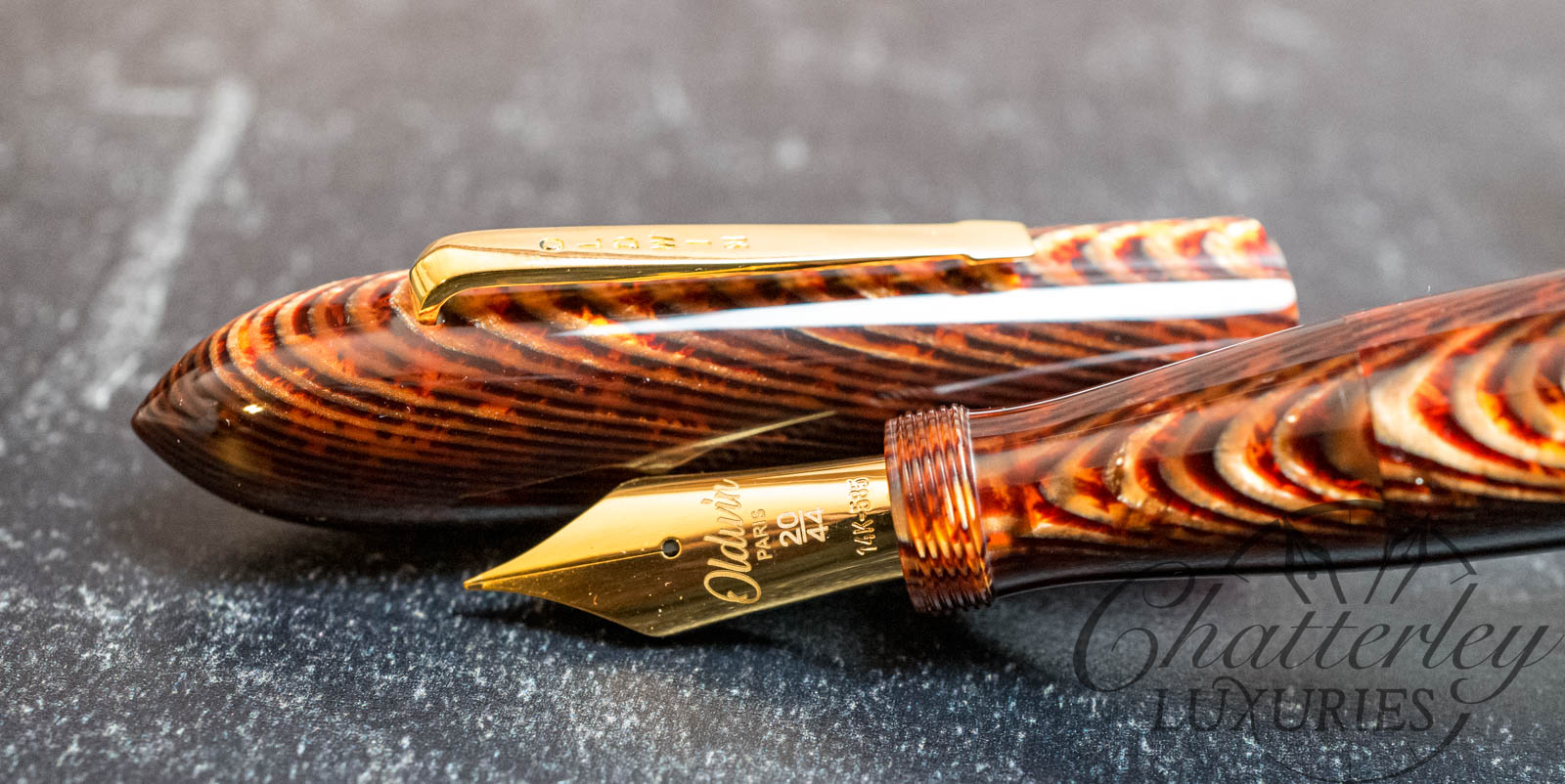 Oldwin Paris and The Pen Family are proud to present the 44th Anniversary Oldwin in Arco Bronze Spina – Fish Bone pattern. A collaboration that will keep collectors and pen aficionados talking for years to come.
This beautiful pen commemorates the Mora Stylo store's  44 years of continued service and success within the heart of Paris. 
This 2023 release is a Limited Edition set of 44 pens WORLDWIDE. Available exclusively at thepenfamily.com and morastylos.com.
Pen aficionados will appreciate the exquisite torpedo shape that is iconic of OLDWIN.
In order to better appreciate the elegant design from body to cap of this wonderful pen, the ring typically placed between the section and the body has been removed. The converter filling system was chosen to aid in properly doing this; a minimalist style for the Spina celluloid.
Take special note of the numbering: the serial numbers for this limited edition series are marked on the nib. The pen comes in yellow gold trim, with a special box and certificate.
The nib is a 14K 585 gold medium size point.