Omas 90th Anniversary Limited Edition Icons 360 Fountain Pen
Up for sale is just the 360 Fountain Pen. This pen has gold trim and has a Medium nib on it. It does not come with box or papers.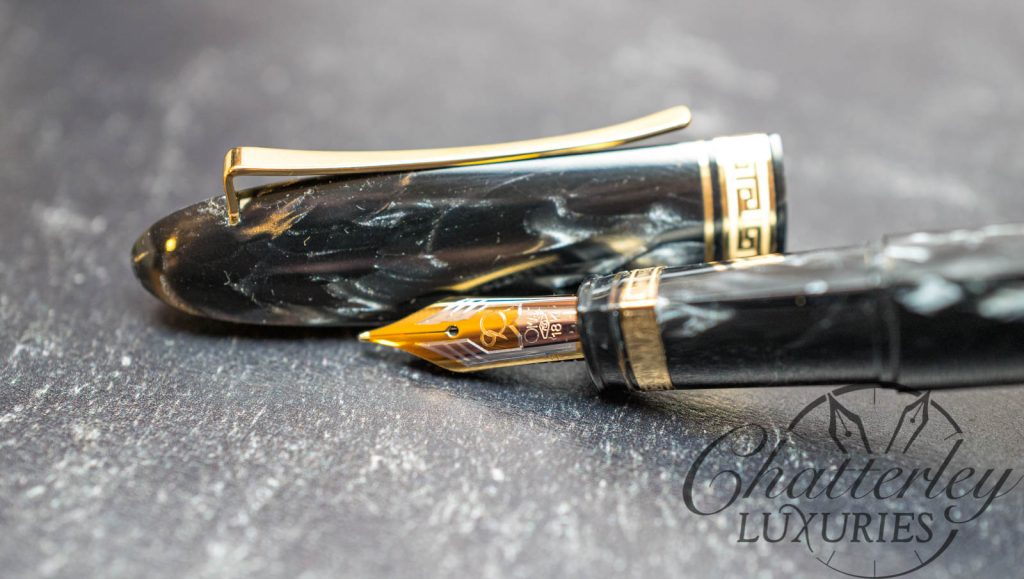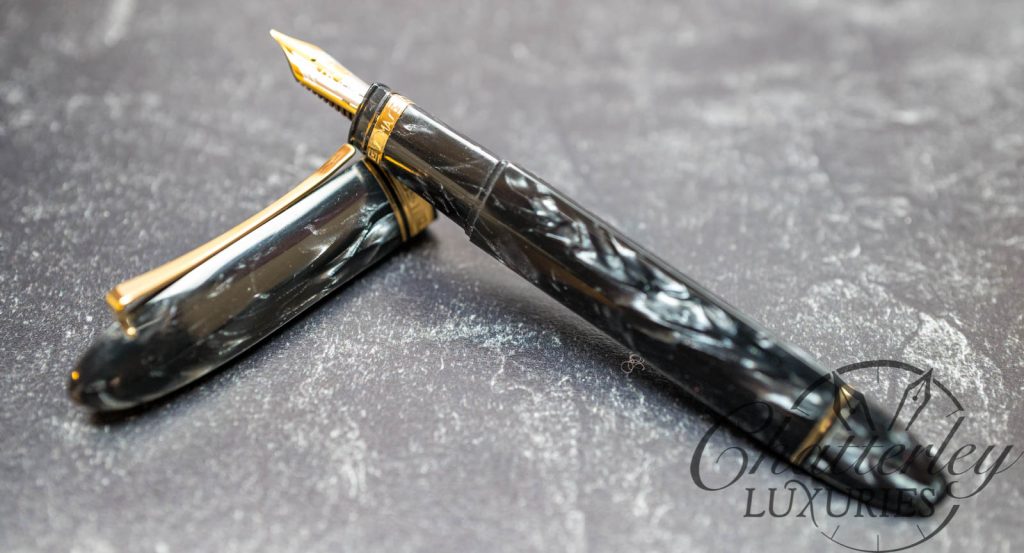 Below is the original information about the set. But for sale here is the 360 Fountain Pen ONLY
Exactly 90 years ago, on June 15, 1925, Armando Simoni founded in Bologna Officina Meccanica Armando Simoni.
Thus was made OMAS, workshop that would become in later years one of the most significant expressions of "made in Italy" and a prestigious player of high-end writing instruments.
This set celebrating the 90th Anniversary is dedicated to Historical OMAS Shapes, has been therefore made with the same passion of their Founder.
Created by hand entirely in celluloid, the set is composed of the Paragon Vintage piston filling fountain pen, designed by Armando Simoni in 1931, Ogiva model original designed in 1927, and the 360 model created in 1996.
The set is realized with historical Pearl Grey celluloid. Limited to a total of 90 numbered sets, the gold trim pieces will consist of all even numbers while the rhodium plated sets will be all odd numbered.
Each pen will come with nib of specific width. The Ogiva model with its 14K gold nib in F Extra Flex. The 360 model with its 18K gold M size is decorated by the exclusive 90th Anniversary logo in two-tones. And for first time ever, the Paragon Vintage with a brand new nib: the 18K Gold nib in BBB size (1.6mm)!
These limited and numbered sets are enriched, for the first time, by a special engraving on the section band, placed to celebrate the nine decades of history.
The Omas 90th Anniversary Icon Set consisting of 3 piston-filling fountain pens is available with an MSRP of $3550.