Omas Paragon Fashion Collection Blue Fountain Pen
This pen has been lovingly used.  It comes complete with box and papers.  It is equipped with an 18kt Fine nib.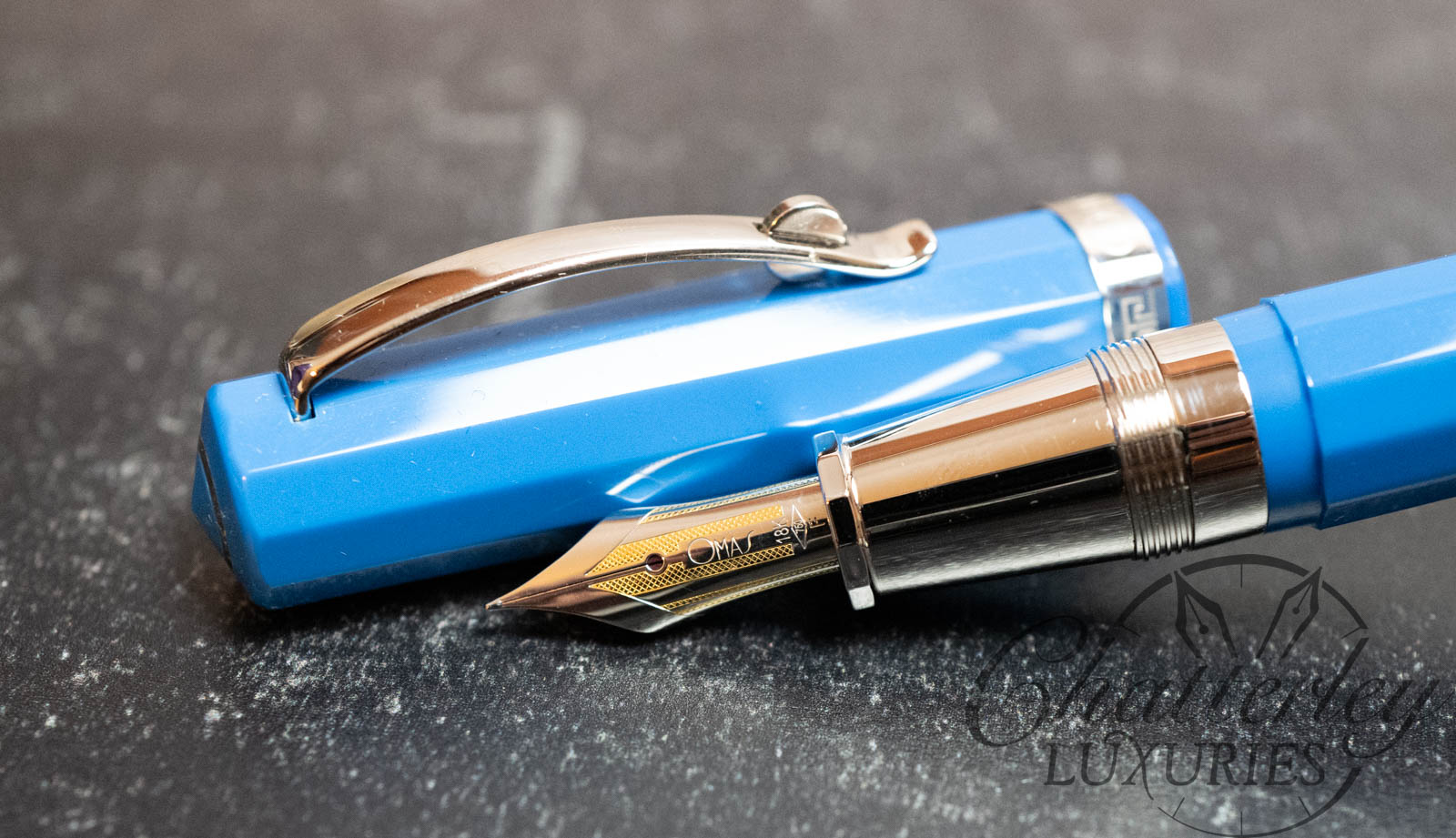 The Paragon Fashion Collection, a set composed by 8 colored pieces representing the colors of Fashion trend, is realized in only 100 certified and numbered pieces. This Set celebrates one of the masterpiece created by OMAS's founder, Armando Simoni, in the 50th anniversary of his death. OMAS's only continuous production model, the "Faccettata", or the faceted pen, the masterpiece of OMAS's Founder, is still now the very best example of Italian fountain pen creativity: from OMAS Extra to Extra Lucens from the 1930's, with a more severe Post War look, to the precious "The Paragon", now the symbol of OMAS.The O in OMAS stands out and dominates the top of the caps of the 8 Paragon, a significant embellishment and an immediate reminder of the brand.
The curvature indicates the speed that rules our time: from transport to communications, from technological evolution to the rapidity with which everything changes around us. A precious shiny-opaque contrast emphasises the name OMAS and the Greek key design and helps achieve the right aesthetic balance with the part above the detail. The end part of the barrel on the Paragon is very attractive and creates a solid piece with the nib holder, with a dodecagonal insert, protected from scratches by an ingenious system.