On A Whim Woodworks Zephyr in Teal Agate Fountain Pen
This pen has been lovingly used.  It comes complete with its original box.  It is equipped with an Extra Fine Steel nib.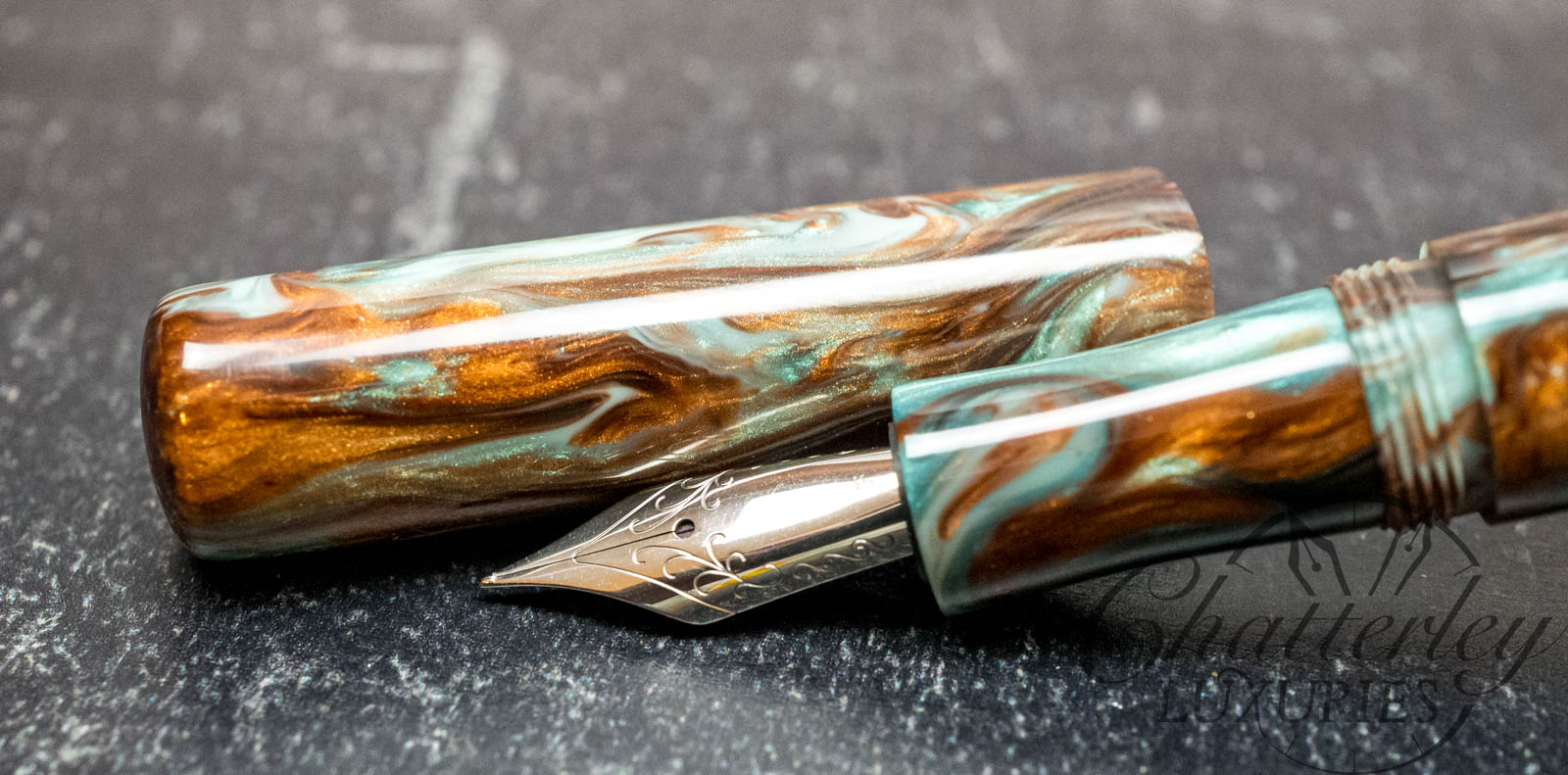 From On a Whim Woodworks website:
Teal Agate in the Zephyr profile has 13 mm cap threads, a Jowo  #6 and a premium Schmidtt converter.  This is the original of the Agate series.   It is widest at the top and tapers the length of the pen and has a nearly flush joint. Material by Bob Dupras.