Onoto The Doctor's Pen Fountain Pen
This pen has been lovingly used.  It is equipped with a Broad Steel nib customized to a Cursive Italic by Richard Binder.  It comes complete with box and papers.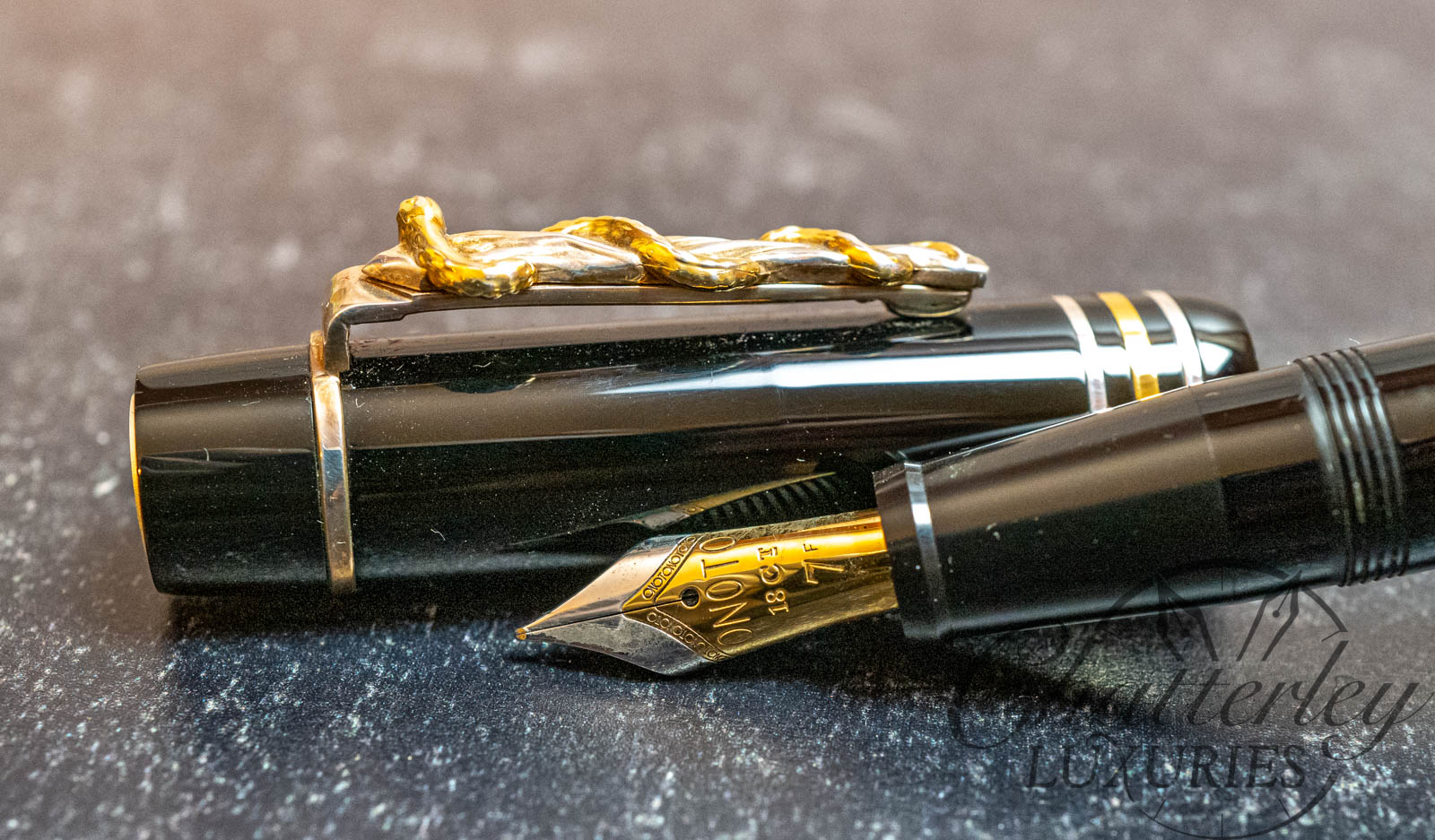 The Onoto Doctor's Fountain Pen is redolent of everything that the country doctor would wish to be – when doctors were "doctors", rather than "GPs", and had time to do afternoon bedside visits around their practice with the large leather bag that contained everything from a stethoscope and sphygmomanometer to a packet of aspirins.
The Doctor's pen is made by Onoto in the spirit of such times. It is based on the original Onoto Magna, first produced in 1937 but originating in a design for a "safety" self-filling fountain pen first patented by George Sweetser in 1905. Like all the up-to-date Onoto Magna Classics, though, the Onoto The Doctors Pen is a cartridge converter rather than a piston-filler.
The cap and body of the Onoto Doctor's Pen is made of a durable acrylic resin, in this case in a beautiful deep claret red, with sterling silver accompaniments consisting of the cap finial, clip and triple rings, and the barrel finial button. The cap finial features Onoto's trademark cipher, repeated on the clip with their characteristic chevron pattern.
The Onoto The Doctors Pen – as with all Onoto pens – features the "Made in England" and "ONOTO the PEN" engraving on the barrel, but what marks this pen as unique in the Magna Classic range are that the centre of the three cap rings is gold plated and, most notably, that the clip has a golden serpent wound around it, in homage to the rod of Asclepius, the founder of medicine.