Parker 2018 130th Duofold Craft of Traveling Limited Edition Fountain Pen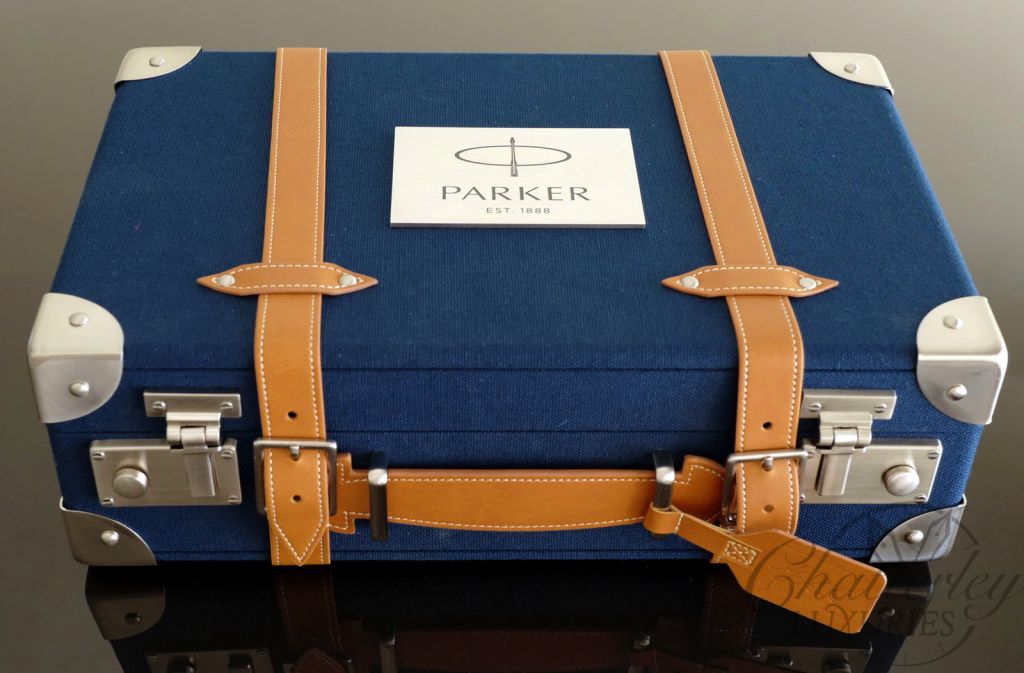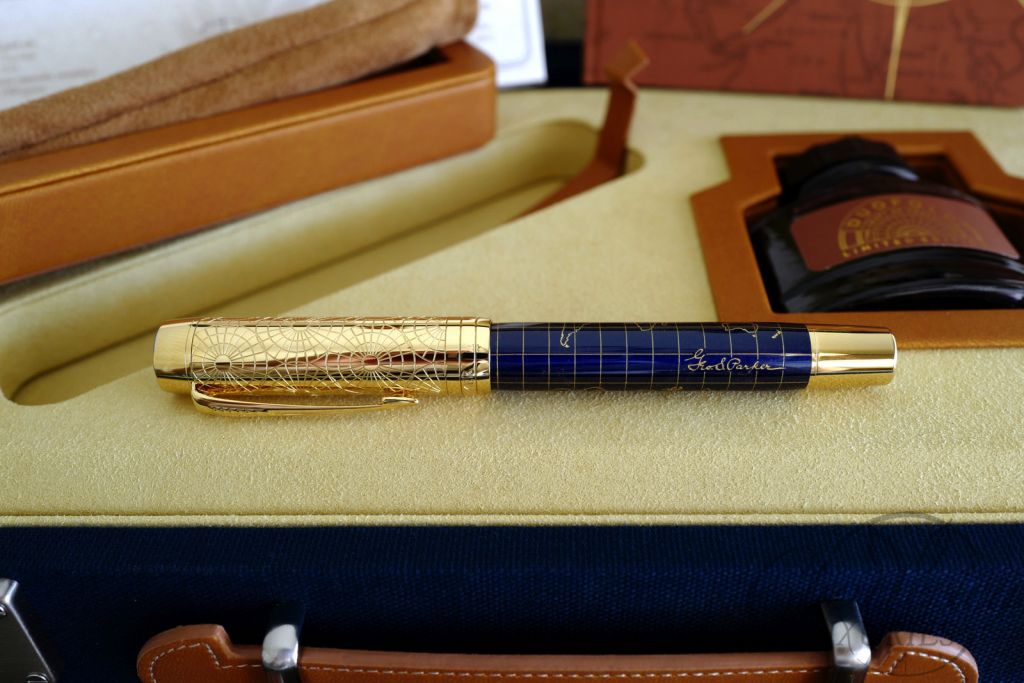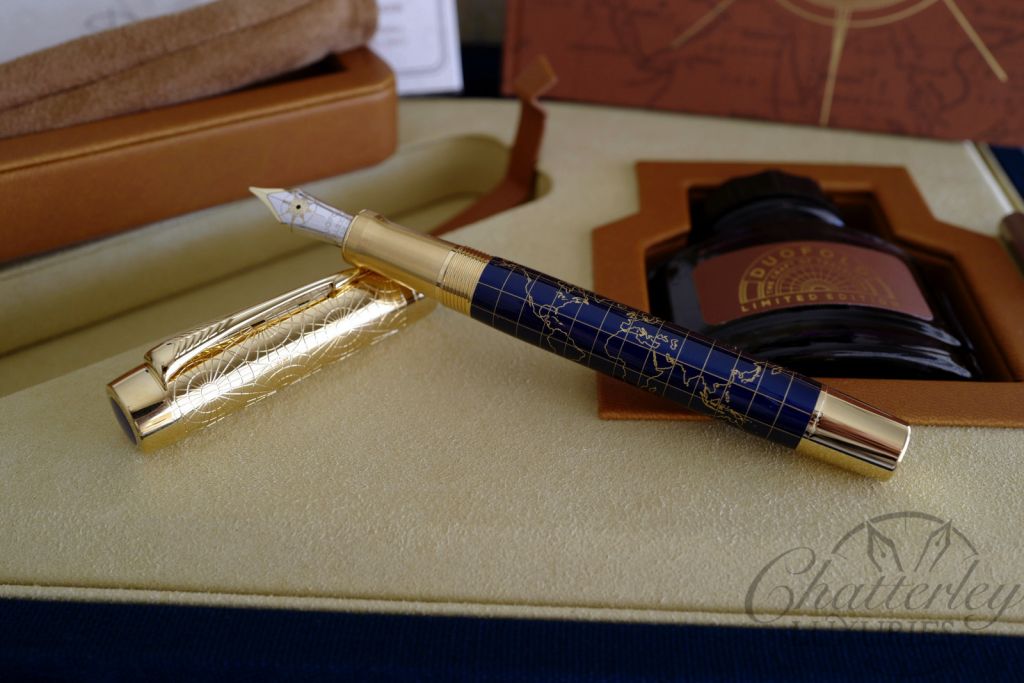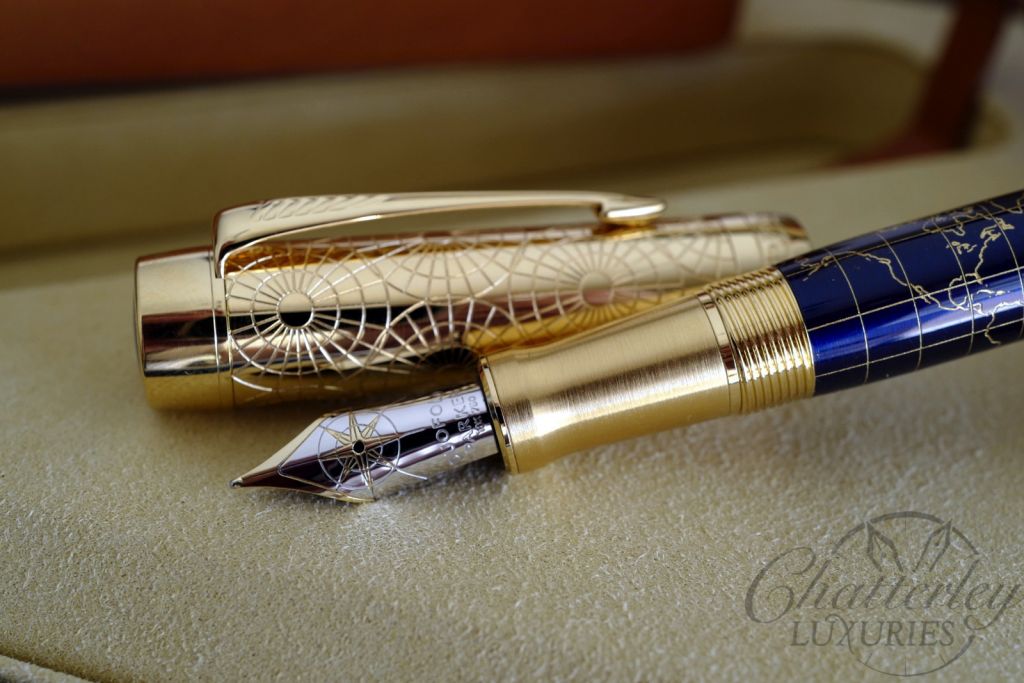 To celebrate its 130 years of innovations and exceptional craftsmanship, Parker has created the 2018 Duofold Limited Edition, the 'Craft of Traveling', in homage to its founder George S. Parker and his passion to discover the world. The spectacular pen traces back to his travels around the world, that usually began by crossing the Atlantic to Europe and then moving continuously toward the far East. He went on his first trip to Paris in 1900 to discover the wonders of the Exposition Universelle. His passion took him around the world, from Egypt to South America, and to China where he traveled many times. The Orient fostered his imagination and creativity – the famous Mandarin Yellow Duofold finish was inspired from a vase George once found in Japan.
The 2018 Duofold Limited Edition will include only 1,300 fountain pens, a testament to Parker's 130th anniversary (founded in 1888). The Duofold's 22 components are manually assembled in Nantes, France: the solid brass body laser-engraved with golden map lines; the barrel covered in a deep blue lacquer; and the 2ct lapis lazuli jewel set into the cap crown. The bi-color 18K gold nib is engraved with a compass alluding to the science of navigation and the steamships George used to travel the world. The luxurious gift box is styled to resemble vintage luggage in blue linen with latches and a metal Parker logo plate on the top. A luggage tag is embossed with George's initials. The Craft of Traveling presentation also includes a limited edition bottle of ink and ink cartridges. The Certificate of Authenticity is signed by Geoffrey Parker, great grandson of George S. Parker, founder of the brand.
Each of the 1,300 pens is a unique masterpiece that has been manually handcrafted to be truly one-of-a-kind. This uniqueness can be seen in the color variation on the body of the pens, in the lasered golden lines, and the lapis lazuli on the caps. There are no two identical pieces, with each individual Duofold engraved with its own specific number. Cartridge/converter fill.