Pelikan Souveran 805 Ocean Swirl Fountain Pen
This is a lightly used pen. It does not come with box or papers. It has a Medium nib.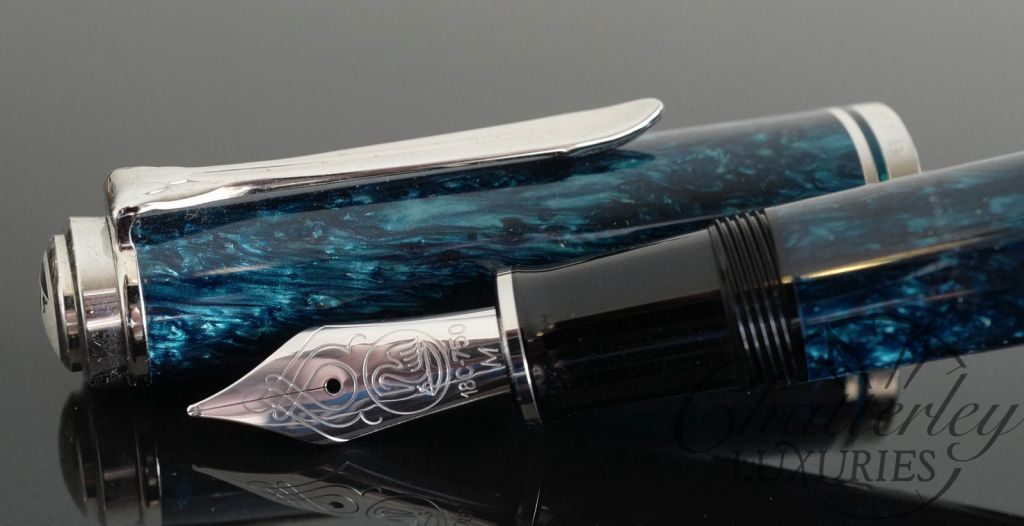 This distinctive new special edition series has been crafted using a unique material providing a truly spectacular look and appearance of each Ocean Swirl pen. Exposure to light further enhances and adds sparkle and depth which vary in intensity. Just like in the deep sea, bright spots alternate with dark spots mimicking the light that radiates and is found in the ocean. Each writing Instrument is truly unique.
The rings and the clip are palladium plated, and the 18 karat gold nib is completely covered by rhodium in order to obtain the silver sheen. As with most Pelikan pens a variety of nib widths are offered to match your preferred line width and writing style preference. These differential piston fountain pens will be available in nib sizes EF, F, M, and B.
MSRP $650