Pelikan Souveran M1000 Limited Edition Silver Screen Fountain Pen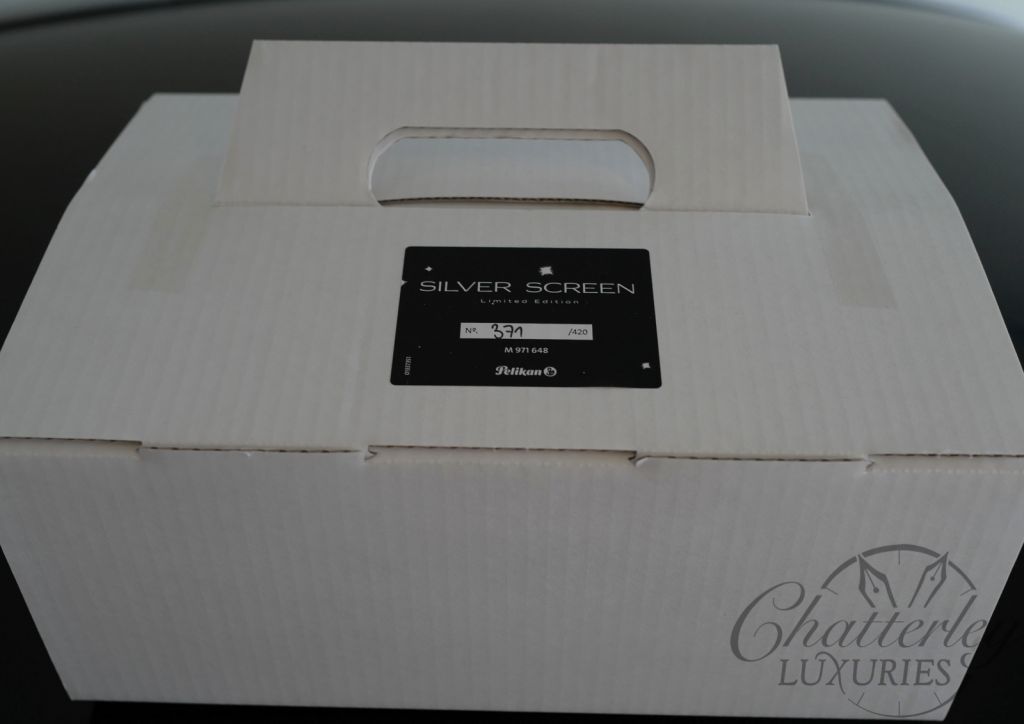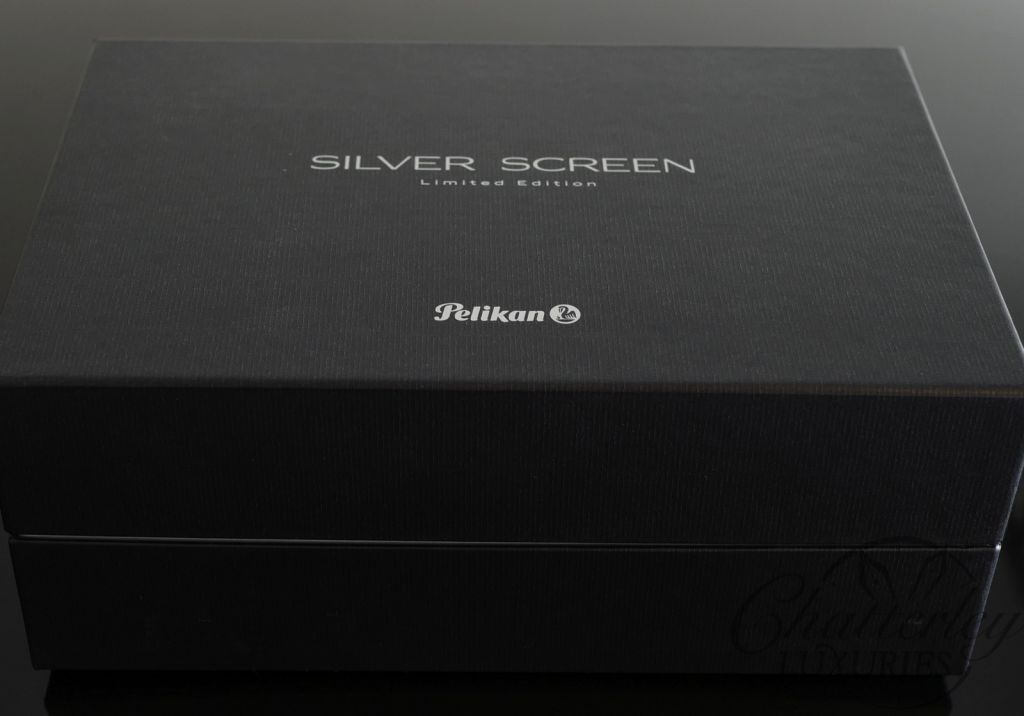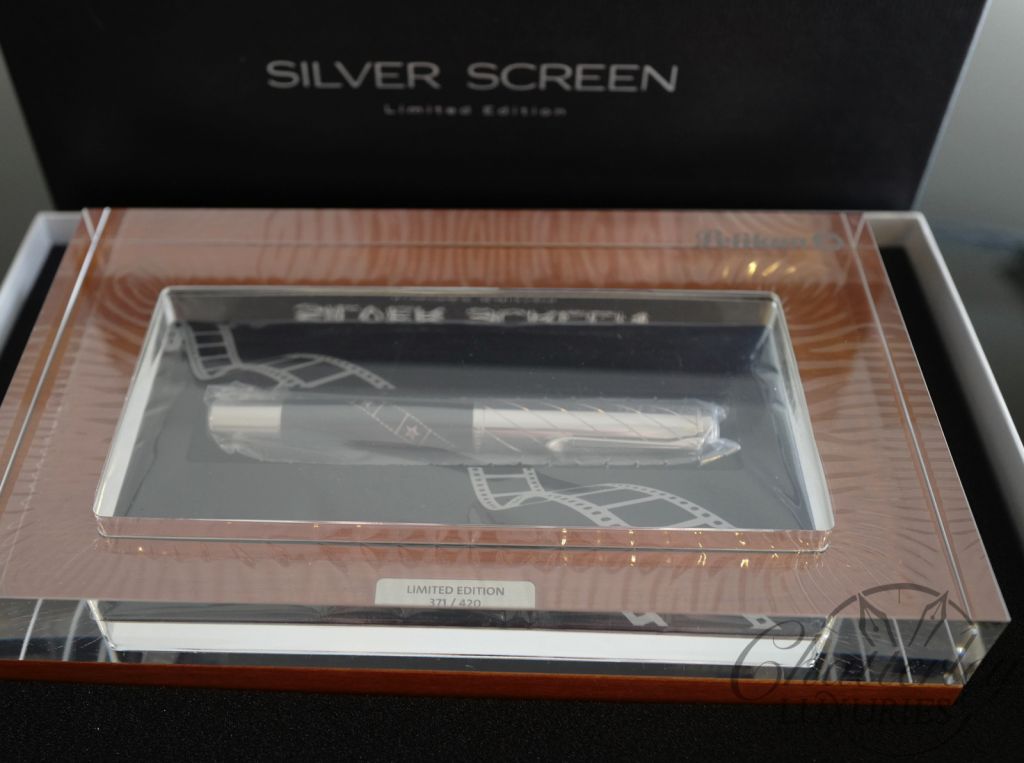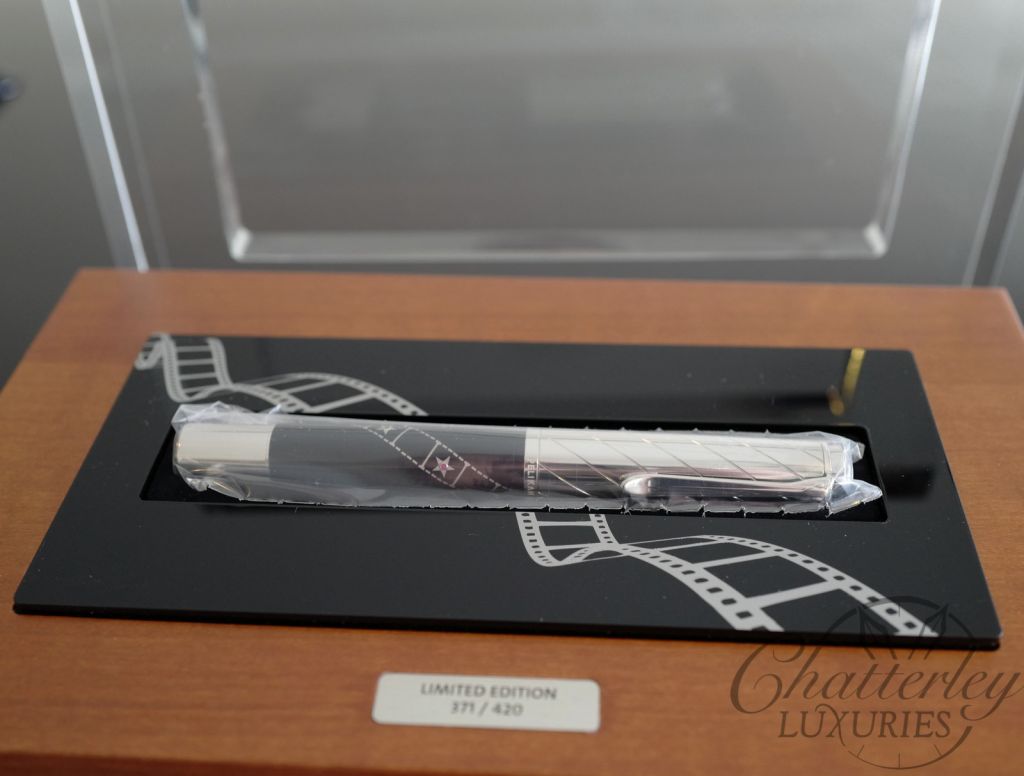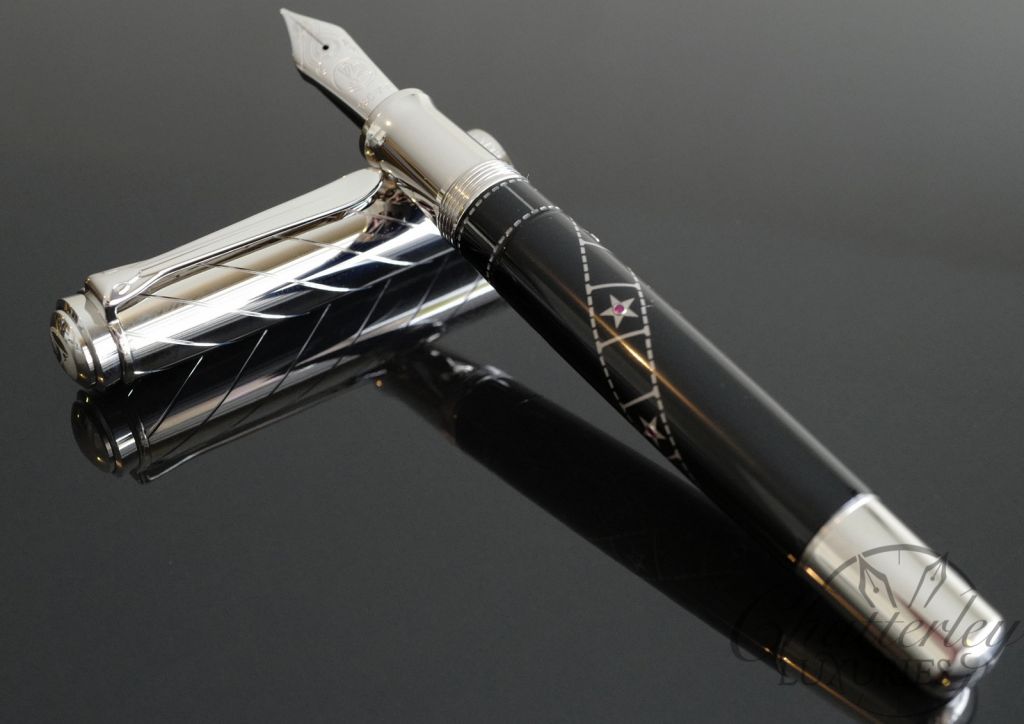 Moving moments on celluloid
… captured for eternity
This exclusive fountain pen, limited to a run of only 420, pays homage to more than 100 years of film history. Celluloid in this new Limited Edition Silver Screen pen represents that used in early motion pictures.
In 1887 Hannibal Goodwin developed the roll film utilizing celluloid as a new photographic medium which laid the foundation for the film industry. And, in doing so, he created much more than just a new film imaging material: he made it possible to share moments of joy and laughter, all through the magic of movies. It wasn't until the advent of celluloid that stars such as Charlie Chaplin, Marilyn Monroe or James Dean became world famous. But the beginning wasn't easy: the films were originally fused with cellulose nitrate and were extremely flammable, almost bursting into flames upon contact with heat. A dangerous characteristic that was finally eliminated with the refinement of film material in the 1950s.
Hollywood's development into the film center of the western world began in 1911. Shortly after the opening of the first film production company on the West Coast, many studios moved from New York – the original epicenter of the industry. The mild climate, consistent daylight hours and freedom from the regulations and constraints of the New York Motion Picture Patents Company made the Greater Los Angeles community attractive to the film industry. The triumph of the West Coast film industry over that of the East Coast began and heralded a new era of Hollywood movies and stars. From the era of black & white, silent films, through the talkies and on to the special effects of today's blockbusters, no other industry has evolved as quickly as the Hollywood dream factory. The Walk of Fame is one of the most famous tourist attractions in Hollywood: on Hollywood Boulevard more than 2,000 flagstones with stars commemorate the celebrities of show business from times both current and long past.
Like "Modern Times", "Casablanca" or "Gone with the Wind", the Pelikan Silver Screen Limited Edition is a classic icon, made for eternity. A ring of genuine celluloid in the shape of a filmstrip encircles the shaft and four red rubies pinpoint the center of each artfully incorporated palladium-plated star. These elements combine to commemorate the epic moments of Hollywood cinematics. Classic black along with sterling silver enhancements provides a timeless elegance. Strictly limited: the serial number of each Limited Edition Silver Screen fountain pen is engraved and marked on the filling handle.
Available nib width: M
The "Silver Screen"  is limited to 420 pieces.