Pelikan Souveran M605 Marine Blue Special Edition Fountain Pen
Contact us for our Chatterley Loyalty Pricing, info@chatterleyluxuries.com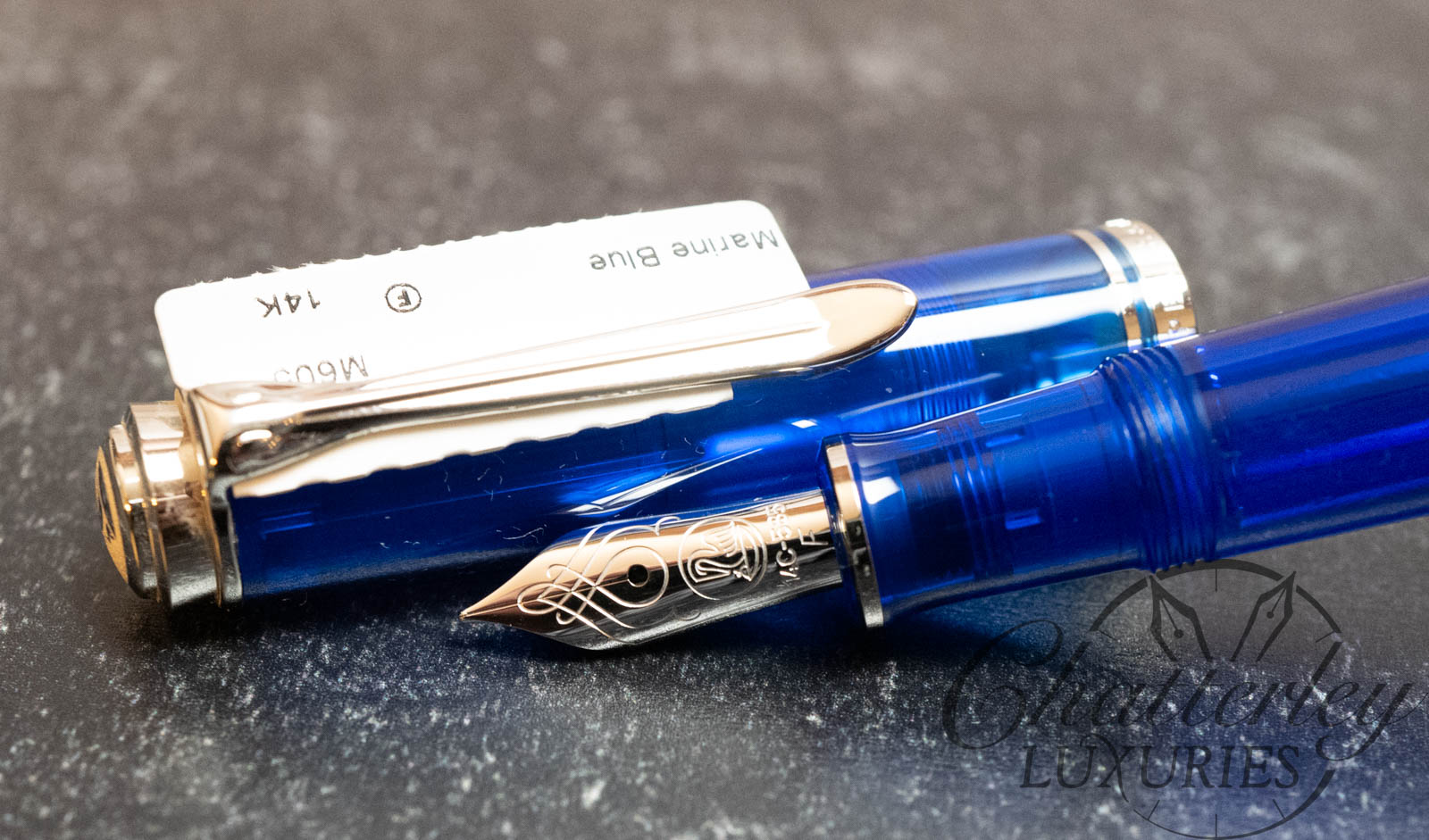 Few things match the beauty of the ocean. Endless blue, translucent and precious – it is difficult to find something else as fascinating. With this Special Edition, Pelikan tried to capture the spirit of the oceans. Through the slightly translucent barrel, you will be able to see the ink moving inside.
This special edition of the Pelikan Souverän 605 has the typical Pelikan characteristics: The barrel and cap are made of high-quality resin and the clip and rings are palladium-plated. The fountain pen has a completely rhodanized 14kt gold nib and is available in the sizes EF, F, M, and B.
This pen comes in a nice Pelikan box, in a nice leather envelope. The Pelikan M605 fills via piston filling system.