Pelikan Souveran M800 Demonstrator with Engravings Fountain Pen
This pen has been lovingly used.  It does have some ink staining which is very common with demonstrator pens.  It comes complete with box and papers.  It is equipped with an 18kt Fine nib that has been tuned by Richard Binder.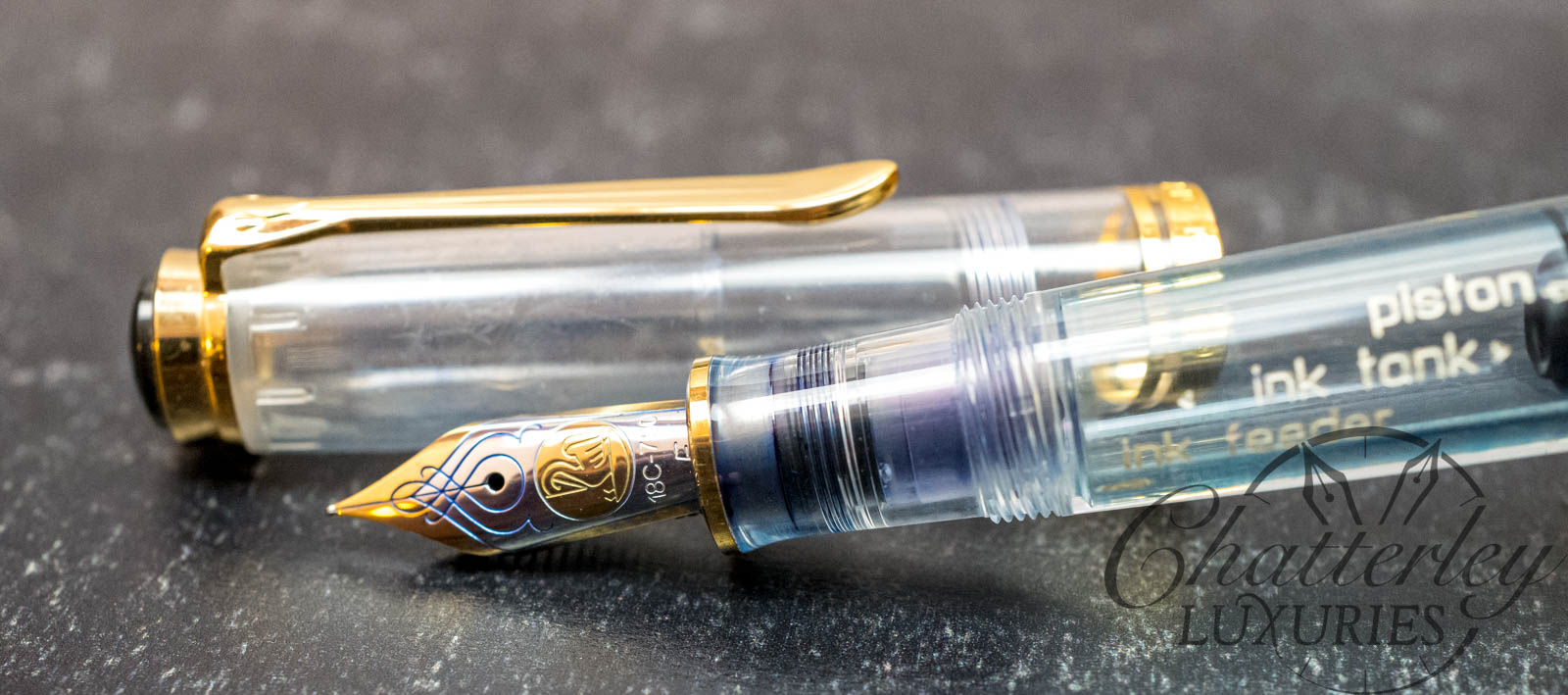 When Pelikan registered the patent for its new differential piston mechanism in 1929, no one imagined that the same system would be used for decades!  To this day, only a few minor changes have been made to perfect the mechanism. Now you can see the patented ink reservoir and piston-filling system in action with the Special Edition Souverän 800 Demonstrator. The superb 18K gold two toned nib; the clip and rings are plated in yellow gold. A time-consuming production process guarantees that the transparent resin barrel and cap are perfectly clear, with no trace of color. The unique and fascinating fountain pen will give you years of smooth, dependable and expressive writing. The extra-large 800 Demonstrators are being produced one time only and supplies will be very limited. In addition to the Engraved Demonstrator, Pelikan also offers an non engraved model.