Pelikan Souveran M800 Special Edition Brown Black Fountain Pen
This pen is lovingly used and has an OBB nib, it does not come with box or papers.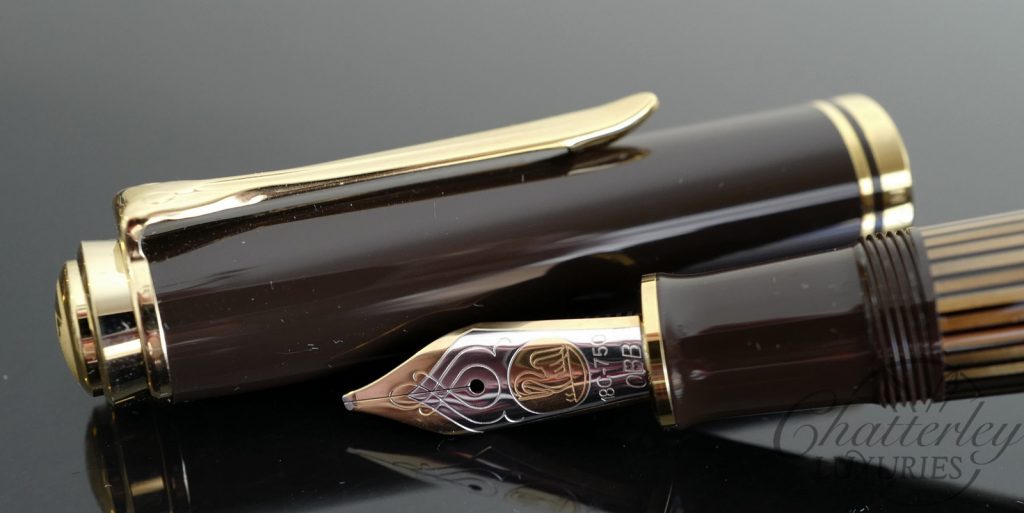 The warm brown hue in the striped material of this writing instrument series is perfectly complemented by the dark brown components made out of valuable resin. The barrel with brown and black stripes is made of cellulose acetate, high grade manufactured and turned into a sleeve. The rings and the clip are elegantly decorated with 24 kt gold.
The M800 has a large, hand-crafted, finely engraved 18 kt gold nib with rhodium decoration.